Are the Mobile Ad-Blocking Wars Already Over?
The organization that sets the guidelines for online ads has capitulated and announced a "leaner" standard.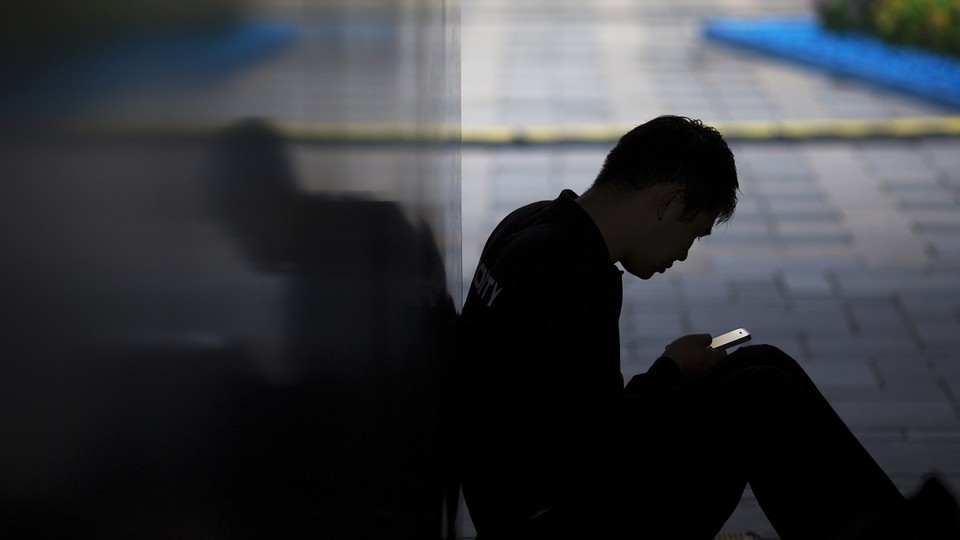 Have the ad blockers of 2015 already secured their first victory?
Last month, the newest version of Apple's operating system, iOS 9, began allowing users to install ad blockers, software that would block advertisements from appearing in any web view on a phone.
Ad blockers shot to the top of the company's App Store, and web publishers just as quickly began criticizing them. In September, The Awl reported that 25 percent of its page views were shown to users with ad blockers installed.
But advocates of ad blockers claimed that the software was necessary. Ad blockers, they said, will force publishers to abandon enormous, memory-hogging ads on their web pages, which tax processing power and battery capacity on smartphones. And they also could dissuade companies from installing third-party tracking scripts, which erode people's privacy and security, on their sites.
Many pointed to news sites like The Verge—which as of this summer devoted 1.4 megabytes of a page to article text and 8.5 megabytes to tracking scripts and ads—as proof that the online-advertising industry had become complacent, gluttonous, and user-hostile.
Even when the developer Marco Arment pulled his top-selling ad blocker from the App Store, saying that running it "just doesn't feel good," he still defended the technology. "I still believe that ad blockers are necessary today," he said. "Ad-blocking is a kind of war—a first-world, low-stakes, both-sides-are-fortunate-to-have-this-kind-of-problem war, but a war nonetheless, with damage hitting both sides."
It would "hurt some [people], including many who don't deserve the hit," he said.
Then discussions of ad blockers faded for a while. Other news supplanted it in online conversation; many users made a decision for themselves about whether to install an ad blocker or not. Many stakeholders—myself included—settled in for a long, sad war of attrition, in which cutthroat digital economics laundered the loss of the smaller publishers who would bear the brunt of ad blocking's harm.
But now I'm wondering if the ad-blocking wars are already drawing to a close. The Interactive Advertising Bureau (IAB), the professional organization which sets standards for the digital advertising industry globally (and dictates the dimensions of, e.g., the infamous banner ad), seems to have declared defeat, admitting that its guidelines for ads aren't working.
"We messed up," writes Scott Cunningham, a senior vice president with the IAB, in a post on the organization's blog:
The fast, scalable systems of targeting users with ever-heftier advertisements have slowed down the public Internet and drained more than a few batteries. We were so clever and so good at it that we over-engineered the capabilities of the plumbing laid down by, well, ourselves. This steamrolled the users, depleted their devices, and tried their patience.
The IAB's answer to these woes is "L.E.A.N.": a "light," "encrypted," and "non-invasive" set of standards to guide ad development on the mobile web. These won't replace the company's digital-ad standards for now, which many people "still enjoy and engage with," writes Cunningham, but they will provide an alternative that doesn't "steamroll" users or their devices in the same way. These less-demanding ads could in turn lessen the demand for ad blocking, which he calls "a threat to the Internet [that] could potentially drive users to an enclosed-platform world dominated by a few companies."
In that last clause, to be clear, he is writing in a veiled way about Facebook, an "enclosed platform" that is thought to have a lock on advertising's future. Facebook is investing in making mobile browsing faster for users, and it's almost alone among companies in figuring out how to make billions in revenue from mobile ads.
These ads will still track users across the web, though. Cunningham notes that the IAB will alter its general industry standards so that ads appear "before, but never AFTER" someone makes a purchase (emphasis his). That's good news for anyone who's been followed around the web by a pair of shoes that they… just bought.
In coming months, we'll see whether this was actually a turning point for the advertising industry. Experts I talked to confirmed that the IAB does set industry-wide standards, but I haven't yet found an example of an "alternative" standard being proposed. The only way these problems will be solved, however, is if the IAB successfully spurs collective action: A recent study estimated that the shift to a user-tracking model of online advertising—which has flourished only in the past decade, and occasioned a centralizing, insecure, and destabilizing shift in online infrastructure—only produced a 29-percent greater return on advertising budgets.