Ground Control to Major Toy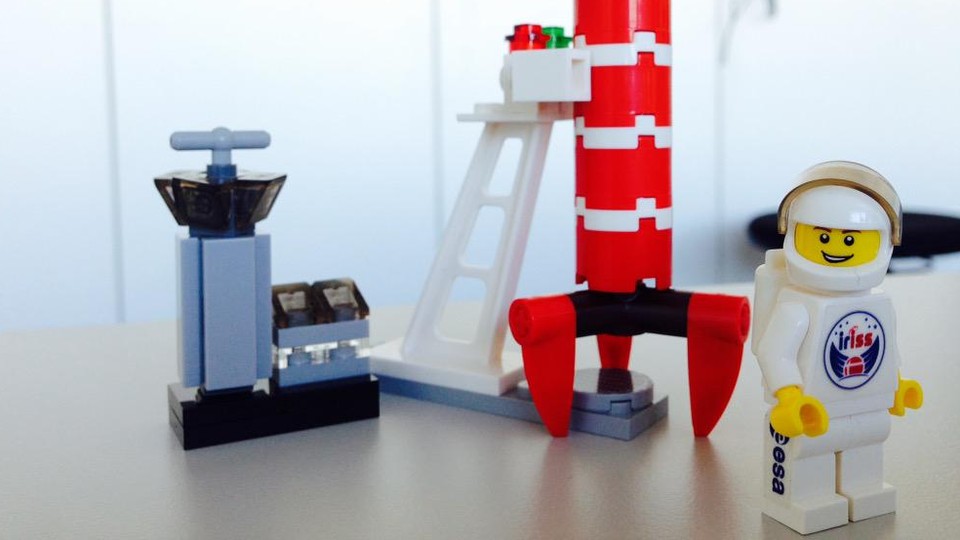 Editor's Note:
This article previously appeared in a different format as part of The Atlantic's Notes section, retired in 2021.
In 2010, Iran sent turtles, a mouse, and some worms into space. Last year, Russia sent geckos. And this week, Denmark sent Legos.
The toys arrived at the International Space Station on Friday, along with three European astronauts, after a two-day trip aboard a Soyuz capsule that circled the globe 34 times before it docked. (The journey took much longer than the average—a quick six hours—because the ISS had recently shifted its orbit to avoid space debris.)
The 26 toy astronauts accompanied Andreas Mogensen, Denmark's first astronaut. Lego, a Danish company, specially designed the toys for this mission. They bear the official logo of Mogensen's mission for the European Space Agency and will be given to the winners of a children's competition once the toys return to earth.
Mogensen will spend 10 days aboard the ISS, where he will "try a novel suit to alleviate backpain, operate a car-sized rover and use augmented reality goggles to guide him through maintenance tasks," the ESA explains. Most astronauts spend several months on the ISS and take the first couple of weeks to adjust to living in weightlessness, so Mogensen will work nine-and-a-half hours each day instead of the usual eight.
The Lego astronauts, we presume, are just going to sit there, like this: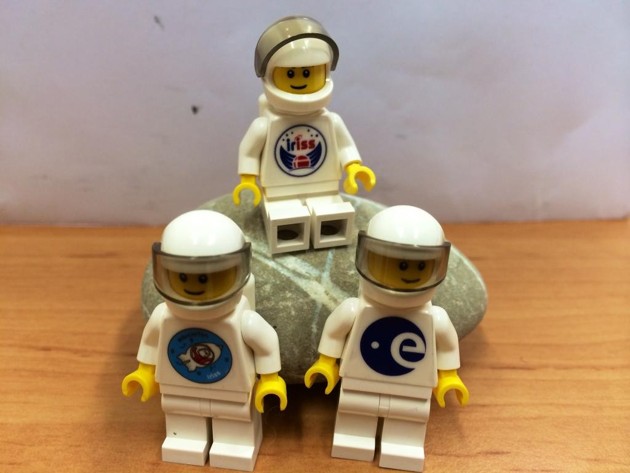 It's been a good week for Lego. As my colleague Bourree reported Wednesday, the toymaker is marking a rebound from a decade ago: Profits and revenue rose in the first six months of this year.