Google Is Finally Ready to Make Nice With China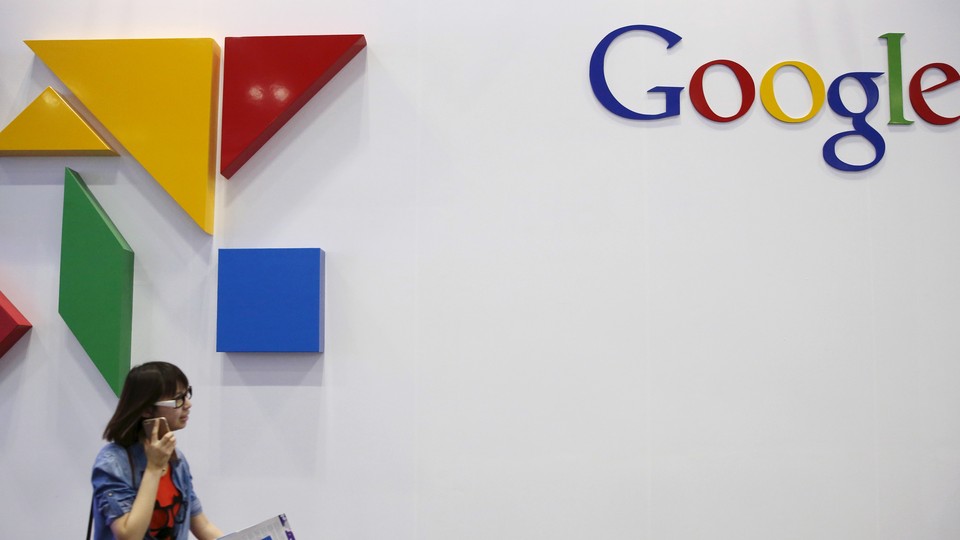 Editor's Note:
This article previously appeared in a different format as part of The Atlantic's Notes section, retired in 2021.
The last time Google offered its Internet services in China, it didn't end well. In 2010, an unhappy, months-long—and very public—battle with Chinese authorities over the country's web censorship rules culminated in the company's decision to pull its all-important search engine out of the country.
Now, five years later, Google appears ready to re-enter the market it once so vehemently shunned.
According to a report from The Information on Friday, Google wants to introduce several mobile services to China this fall, equipped with "extensive plans" for a Chinese launch of its Google Play mobile app store and a wearable-device version of Android. While this may not seem particularly significant in terms of services—the two offerings certainly don't measure up to a full-blown search engine—it has major ramifications for the tech giant's previously strained relationship with China.
Essentially, Google wants to reestablish itself as an Internet services provider in mainland China and have greater control over the Android market in the country. To do this, Google has agreed to comply with China's censorship rules, The Information says, and promises to follow local laws and block apps that the government considers objectionable. Indeed, the Google Play app store will launch as a "special China version" of the one that exists in other markets.
Google's about-face may receive nods of approval from those who opposed the company's strict anti-censorship views in 2010. But it's likely it will also cause an outcry from all the human rights activists who applauded them.