Failed Prediction From 1914: Electric Fireworks
Editor's Note:
This article previously appeared in a different format as part of The Atlantic's Notes section, retired in 2021.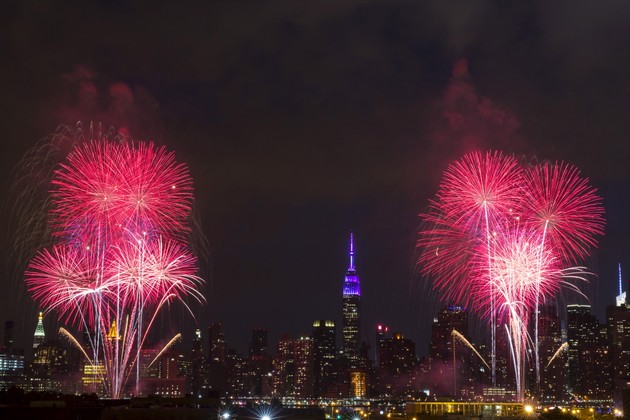 Doing research for a story yesterday, I came across a delightful prediction about the future in the Spanish-American, a weekly newspaper in New Mexico, more than a century ago.
The idea was that people would soon replace Fourth of July fireworks with electric light shows, spectacles that would get bigger every year as municipalities invested in dazzling technology.
"It will not only be saner and safer," the newspaper wrote, summarizing an editorial in support of electric fireworks from The New York World, "but more largely enjoyable by the greater part of the population."
This prediction didn't pan out as expected, but the article didn't miss the mark entirely. The writer imagines a setting that sounds something like what Times Square is today. "Even in the distorted freaks of electrical designs used in advertising we can perceive chances of developing a really new art out of the light that electricity has put at our disposal."
Here's the full clipping, courtesy of the Library of Congress: