Should Everyone Get to See Body-Camera Video?
In Washington, D.C., city officials are considering the nation's most publicly accessible police-body-cam policy.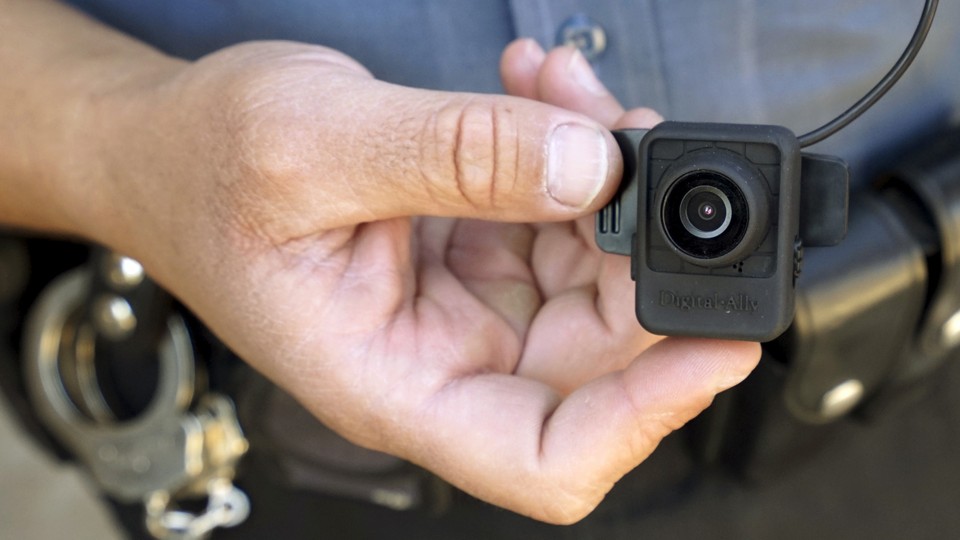 Since the technology debuted on the national stage last August, one of the most critical questions asked of police departments adopting body cameras has been: Who gets to see?
If a police officer has a hostile encounter with a teenager on the street, but neither of them are badly injured, does the teenager have a right to see video of the incident recorded from the officer's body camera? If an officer is invited inside the home of a domestic-violence victim, will that victim be able to tell the cop not to record?
And, most importantly, if someone is killed in an altercation with an officer, could that officer watch the video before testifying to a grand jury? Because if so, critics say, that cop would be able to alter his or her account of the event to match what was on video—even if their initial account was wildly different.
Hanging over all these hypotheticals is a question about what body-camera footage is: Is it a public record created by the government and available to the people, or is it personally identifiable information that's confidential and off-limits? The government, after all, can release town-hall-meeting minutes but not personal tax returns.
These questions—many of which have only received provisional answers—will direct how and whether body cameras actually work as they're supposed to: as a method of holding officers accountable, not as a method for the government (or members of the public) to surveil other citizens. And one of the places these questions have played out most intriguingly is Washington, D.C.
Earlier this year, its mayor, Muriel Bowser, proposed that its new body-camera program would require some key adjustments. In order to quickly adopt body cameras city-wide, said Bowser, the District would exempt all body-camera footage from its open-records law. At the time, a spokesman for the mayor's office told me that the cost of redacting the footage would be too prohibitive.
Civil rights leaders disagreed, arguing that the whole point of footage was that the public could see it. And other city leaders spoke up, too, including unlikely figures like the chairman of D.C.'s police union.
"They are the people's records. The people bought them," the chairman, Delroy Burton, told me in April.
A few weeks later, the body-camera proposal went away for a little while.
Now, Bowser has proposed a new set of regulations. They aren't perfect, but compared to laws the rest of the country is considering, they're remarkable. According to The Washington Post, which obtained an internal memo from the city, citizens could secure a silent copy of any body-camera video recorded outside, including during traffic stops and encounters on sidewalks.
The city would not release footage shot in private places, though any citizen captured by a body cam could go to a police station up to 90 days after the incident and watch the footage. And academic researchers would also have "unrestricted access" to any footage captured by the camera.
Finally, "all video, whether from public or private locations, would be withheld from public review in cases of domestic violence or sexual assault," reports the paper.
I don't know of a state considering a program of similar scope, though some cities (notably, Oakland) come close. Illinois, for example, just passed an otherwise widely praised police-reform bill that mostly exempts body-cam footage from the state's Freedom of Information Act.
D.C. hasn't passed these guidelines yet, so they are still subject to change. But if it ratifies even approximately similar policies, then one of the most vibrant laboratories in the nation's ongoing techno-political body-cam experiment will be its own capital.