The Scientist Who Told Congress He Could (Literally) Make It Rain
In the 19th century, the United States' first meteorologist came up with a plan to use controlled wildfires to fight drought—and to control the weather.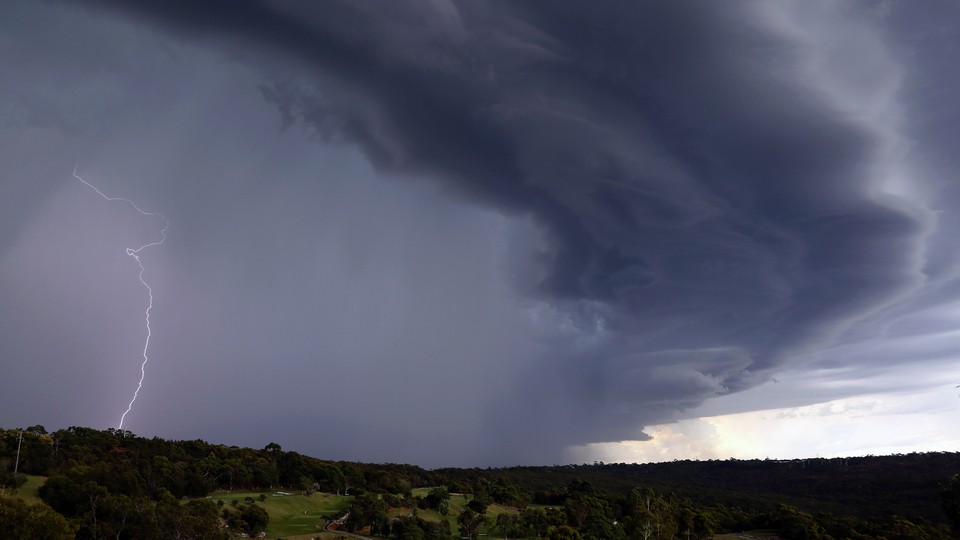 Why does it rain? Why does water, condensed into droplets, fall from the sky at particular moments, in particular places?
The celebrations took place on a crystal-skied Wednesday; they were cut short, on Thursday, by dampening storms that had entered the area. The connection, it seemed to many, was clear: They had made a racket, and the rains had come. The people had summoned the storm.
Espy, widely respected for his work with the telegraph networks, proposed a bold—some said overly bold—plan to Congress. He wanted the federal government to set aside land that would function as, essentially, a massive timber farm. The farm, he thought, should stretch in a long line, running north to south, from the Great Lakes to the Gulf of Mexico, all along the United States' Western frontier. When farmers needed rain, he thought, the forests could simply be strategically burned—bringing with them, convective heat being what it is, land-quenching moisture.