The Tiny House Powered Only by Wind and Sun
At last, a micro-cottage for people who don't want to figure out electrical wiring and plumbing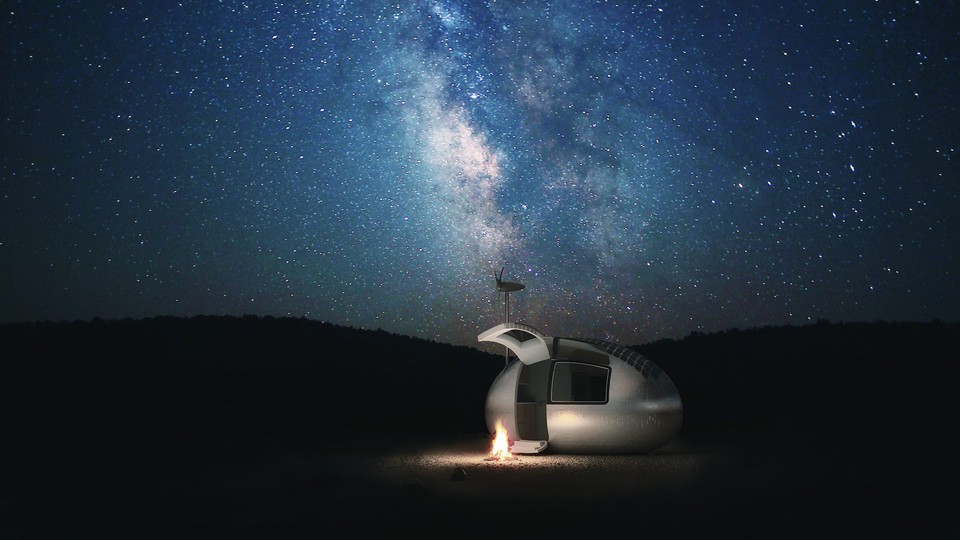 In theory, I support the tiny-house lifestyle. I would enjoy the opportunity to live on a lonesome plain somewhere, with only the stars and many insects for company. I'm sure I could find a way to de-clutter my life such that the floor of my room/house was not always covered by 100 pairs of yoga pants. I would emerge from the experience a stronger, more reflective person who, if tiny-house documentaries are to be believed, is also an expert in knitting and roof repair.
The problem would lie in the construction of said house. If I were in charge of hooking up my own water lines, for example, I would be dead of dysentery by now.
Enter the Ecocapsule, a new kind of micro-house powered entirely by solar and wind energy. The capsule, made by a Slovakian company called Nice Architects, comes pre-made and ready to house two adults. Its kitchenette spouts running water, the toilet flushes, and the shower flows hot. It is 14.6 feet long and 7.4 feet wide.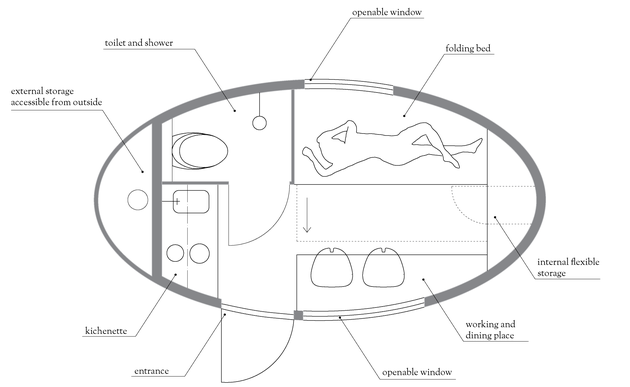 It's able to function for almost an entire year off the grid, its designers say, because its dome shape aids in the collection of rainwater, and its water filters allow inhabitants to use almost any water source.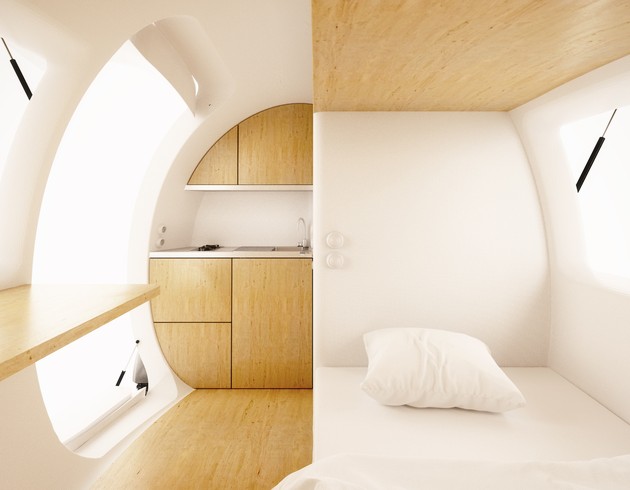 The built-in wind turbine and the solar cells that coat its exterior provide the power. Move it from place to place by hitching it to a truck or plunking it onto a boat.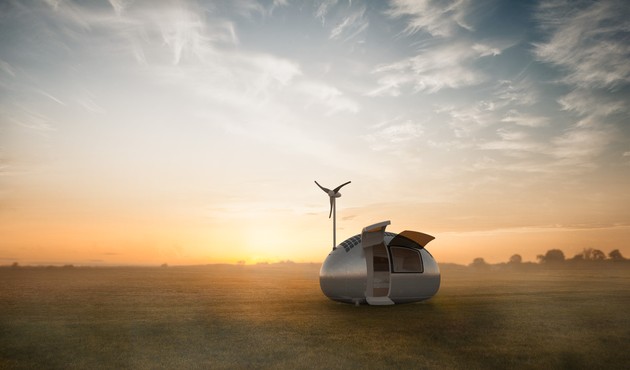 Nice Architects will start taking pre-orders in the fall of this year, and it expects to start delivering the first units in the beginning of 2016. They're unveiling the Ecocapsule publicly for the first time this week at the Pioneers festival in Vienna. The company suggest the Ecocapsule can be used as a portable hotel, a research station, or even a charging hub for electric vehicles.
The designers, for whom English is not a first language, also write in the release that the "capsule can be used as a urban dwelling for singles in the high-rent, high-income areas like N.Y. or Silicone valley. It can be placed on the rooftop or vacant parking lot." (Hear that, Google employees? Enjoy dealing with your new, pod-dwelling roof squatters!)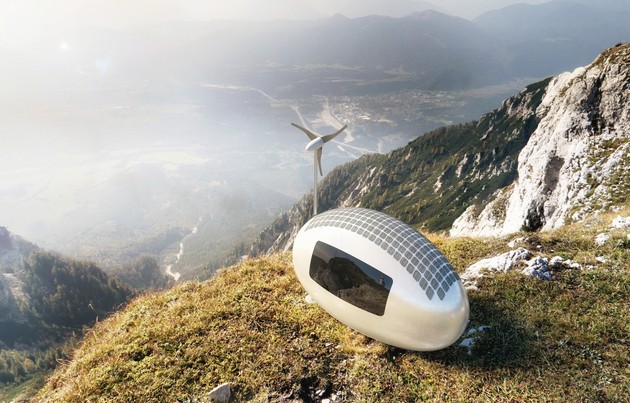 Okay, so maybe that last one is wishful thinking. But if it works as described, the capsule might just be the perfect tiny house for those who yearn to live on the edge of an ethereal cliff but don't want to learn how to build a composting toilet.