'Thank God for Cellphone Video Cameras'
The vast technological change which has helped make a movement possible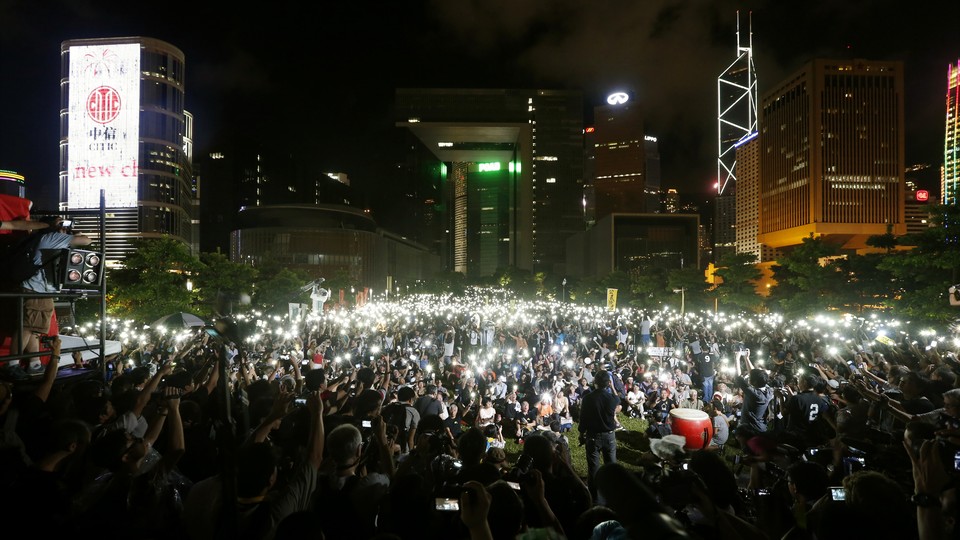 On Monday night, William Murphy, Jr., held a press conference in a West Baltimore church. Murphy is a long-time Baltimore lawyer—he cameoed as himself on The Wire—and he is now the attorney to the family of Freddie Gray. Gray sustained fatal injuries this month under mysterious circumstances in the back of a Baltimore City police van.
You can watch nearly his full speech on MSNBC's website: It's a remarkable piece of seemingly off-the-cuff rhetoric, sweeping through centuries of Black American experience and arriving at the present day.
Once in the present, he turns to police treatment of black people:
[The police] used to be able to get away with lying about it. And there were lots of people in the establishment anxious to believe them over anybody black.

Thank God for cellphone video cameras. Thank God for cellphone video cameras, because now the truth is finally coming out. And it's ugly.
At his first "thank God," amens go up from the crowd.
It's a commonplace to note now that the most significant images in the criminal-justice reform movement have not been shot by professional photographers, nor by police body cameras, but by ordinary people wielding only their phones. Feidin Santana's video of Walter Scott. Ramsey Orta's video of Eric Garner. Even the still image, shot through curtains, of Michael Brown's body on Canfield Drive.
These are the images that, taken together, reveal what is the normal state of affairs. They are images that, to paraphrase the scholar Danielle Allen, "citizens in the rest of the country [have] no choice but to reject or affirm."
Last summer, I talked to the writer Teju Cole about a little project that he and the information designer Jer Thorp made about the world cup, The Time of the Game. Cole asked his thousands of Twitter to take pictures of their screens showing the World Cup final and tweet them at him; Thorp stitched them together into a video collage.
"That horrible statistic that more people have phones than have access to a toilet—you turn that on its head and try to use it in a positive way. I didn't have to say, if you have a camera," Cole told me.
"That's an astonishing fact," he said. "A camera used to be a kind of big deal. And even when it wasn't, it wasn't the easiest thing in the world to have with you all the time. But now it is."
How does technology change, and then how does that technology change culture? If the cellphone camera inspires wonder and gratitude—as it does for me—it's because it has helped documentation supplant testimony. It has turned a paradigm dependent on trust, which can be confounded by racism and institutional authority, into one founded on synthesis and witness.
This change has relied on systems—vast systems, long in the making, at the intersection of random chance and deliberate work. Something I have been thinking about is how we have this movement in part because, many times over, a team of engineers figured out how to shrink a transistor, how to make a superior photo sensor.