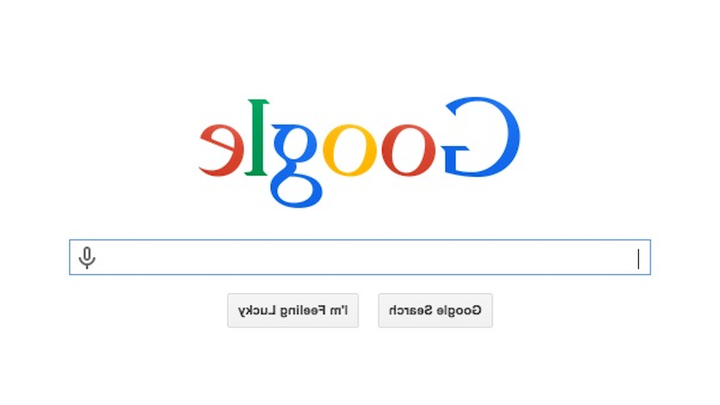 The Internet may have ruined April Fool's Day, but that doesn't mean the gags have ended. News outlets and #brands alike apparently can't resist pulling pranks, but it can be tough to separate the real stories from the fake. Amazon's one-click buy button? That's, surprisingly, 100 percent real. Amazon.com's vintage homepage look today? Not a legit redesign, but it's a lovely throwback to Web 1.0. To help you parse through the myriad hoaxes online today, we've put together a running list below of April Fool's pranks:
Multi-jokesters
Uber
Uber introduces CarShop. It's basically a SkyMall for cars, or just one more way to avoid interacting with your Uber driver. Definitely fake.
Only available in D.C., UberLIONS will bring a lion cub to anyone who requests a lion using the "UBERLIONSDC" promo code today. This one's real and fake: The app won't bring you lions—for your safety, and for the lion cubs'—but if you apply the promo code and text "Lions" to 50555, you'll be able to donate money to National Geographic's conservation projects. (Nat Geo Wild is in the middle of its Big Cat Week.) It's April Fool's with a philanthropic twist.
Finally, this one's not officially from Uber, but it's an admirable PhotoShop job nonetheless: Geekadelphia reports that Philadelphia is introducing UberT, a train service. Fake.
Microsoft
The MS-DOS for the Windows Phone brings, according to the press release, "all the productivity you've come to expect from Microsoft in the simplest OS yet." Fake. (A spokesperson says the app itself is real and can be used, but it's no coincidence it was released today.)
The Microsoft Office for Cats, meanwhile, tries to do the same for cats. Also fake.
Download #OfficeforCats today! 3 brand-new products for your furry friends: PowerPounce, OneNap and Meow. pic.twitter.com/WLL5jz0Efr

— Office (@Office) April 1, 2015
Google
Google, as usual, has a couple of tricks up its sleeve for April Fool's:
Google Maps lets you play Pac-Man through wherever you'd like. Just click on the Pac-Man icon on the bottom left of your screen.
Type in "com.google" today, and you'll end up on its mirror site. Search results will also be mirrored, if you're into that.
Google's Internet and TV service launched dial-up mode, so you can have more time to do "the little things in life." Fake.
Google #ChromeSelfie is like Frontback, but for, well, Chrome.
Google Panda: It's an animatronic panda. It's cute. It's also fake.
The Smartbox by Inbox offers all the features of your email inbox in the form of a physical mailbox you can carry with you. It is also definitely (and thankfully) fake.
Airbnb
Airbnb announced an "intern" had "accidentally" broken the site, causing it to time travel. "Time travel is no laughing matter," the blog post reads. "The team is working around the clock until we find a fix."
Before April 2 comes around, you can explore some cushy caves or the halls of Ancient Greece. Just don't click on anything.
Throwbacks
Tumblr
The microblogging site enters the fray with a throwback gag called the ExecutiveSuite Productivity Edition 2016. Once you start your free trial, you'll be inundated with helpful tips from a Clippy-like character named "Coppy," as well as new icons and a dashboard that lets you do things like scribble over a yellow notepad. You know, to make you a better, more productive online businessperson.
YouTube
YouTube quietly added a small music icon on the bottom of their videos:
When pressed, you'll hear a snippet of Darude's "Sandstorm"—and likely get it stuck in your head.
Amazon
The Amazon.com homepage shows its 1999 incarnation.
Selfies
Twitter
Twitter went all in with the selfie craze by introducing the "Twelfie Stick." For just $39.99, you can purchase the stick, made out of unobtainium (read: fake), to take selfies and tweet at the same time. From Twitter's blog post:
With a thin and adjustable pole that extends from 10 inches to three feet, the Twelfie Stick™ was created with a combination of fiber/cyanate-ester resin, NASA calls unobtainium, with a solar charging bicarbonate for renewable battery life. A remote shutter button on the bottom of the pole lets you take and Tweet your selfie (photos and videos) with just a simple click. And you'll know for sure when your selfie is Tweeted, as the #Twelfie button makes a chirping sound as Tweets go live.
IKEA
The new "LURA" takes it a step further, helping hold your selfie stick for proper display. If you have cats, you can also check out the new Kät, or "the world's first cat-proof sofa." It's made out of cardboard, natch. Both fake.
Selfie Shoes
This fake product fooled USA Today earlier this morning. It's not hard to see why: Instead of using a selfie stick, why not use a shoe, so you can free your hands? Someone somewhere has probably thought to do this before.
...For Kids!
The Paris Review
Forget Highlights, get The Paris Review for Young Readers. But if the photoshopped image of the editor Lorin Stein smoking and reading to kids is any indication, this edition of The Paris Review is definitely fake.
Hinge
The dating app unveiled a version just for toddlers. You can never start too young, right? (Fake.)
...For Pets!
Hulu
Hulu introduced pet programming, featuring all your favorite shows, but starring pets. There's The Real Pugs of Portland, Clawed City, The Mew, and more—all with trailers.
Redbox
Same with Redbox, but for films. Both are fake, of course, but at least the Redbox page is an amusing cascade of pet puns:
Once you click on the titles...
New Features
National Zoo: Sloth Cam
If only this one were real. The Smithsonian's National Zoo tweeted a Vine showing a Sloth Cam earlier today:
.@NationalZoo launches new action-packed two-toed sloth cam #DropItLikeASloth https://t.co/wC27C45cwP

— National Zoo (@NationalZoo) April 1, 2015
A spokeswoman for the Zoo laughed when we called to confirm that, yep, it's fake.
Burger King
On the other hand, though the words "Beef Perfume" sound fake, this one's real. Seriously. The Verge did a review of the, uh, fragrance. It's available in Japan, and costs about $42.
LinkedIn
Job hunting can be stressful. Instead of polishing your resume, try LinkedIn's Magic Mirror, which can show your hidden career ambitions, thanks to colorful animations and a little bit of PhotoShop. Yeah, it's fake.
Sony PlayStation
The virtual-reality set for PlayStation is fake. (It says April Fools Video in the title.) That said, this follows the wearables trend with an almost-believable video:
Whole Foods
Whole Foods is hiring body artists to help launch tattoo parlors in stores. In a blog post by "Saul T. Chips," the company said there will be artists training to be in-store tattoo artists. Fake. Not today, Mr. Chips.
Funny or Die
Funny or Die introduced 1.5-second videos. Fun for seeing celebrities like Will Ferrell and Britney Spears joke around. Fake otherwise.
Indiegogo
Indiegogo went saucy with its April Fool's campaign, unveiling the fake Indiegogo Heat, which features crowdfunding campaigns related only to hot sauce. Click on any one of them, and you'll be taken to an April Fool's page.
Tesla Motors
Elon Musk and the team at Tesla have created the Tesla Model W, a smartwatch meant to rival, well, Apple's. It's fake, of course (the "current version," featuring what looks like Big Ben poking out of a wristband, works better as a weapon than as a watch), but the company does get a few jabs in at Apple's expense.
"This incredible new device from Tesla doesn't just tell the time, it also tells the date... This will change your life. Reality as you know it will never be the same," the blog post boasts. "This is in no way a competitive response to what some other company is doing."
News
CERN: The Force Is Real
Scientists at the European Organization for Nuclear Research has discovered the existence of the Force, thanks to the Large Hadron Collider. From the press release:
"The Force is what gives a particle physicist his powers," said CERN theorist Ben Kenobi of the University of Mos Eisley, Tatooine. "It's an energy field created by all living things. It surrounds us; and penetrates us; it binds the galaxy together."
Sadly, it's all fake. Say it with us: "NOOOOOOOOOOOOOOO!"
Nature: Dragons Are Real
The science journal Nature published a study finding that mythical dragons aren't so mythical after all. The evidence? The rising frequency of dragons in fictional literature, as this figure shows:
Fake. Unfortunately (or fortunately?), we don't live in Westeros. (Oh, and Harry Potter fans may find an Easter egg in the list of references...)
ESPN
The site rolled out a redesign today. Just so everyone's clear: It's real.
Hillary 2016
The radio news program The Takeaway reported Hillary Clinton would run for president and divorce her husband. That's two too many pranks. Fake.
ISIS Exhibit
The art blog Hyperallergic posted a story claiming ISIS would host an international art exhibit in Venice next month. Really? Fake.
Teach For America
Teach For America announced on its Facebook page the former One Direction singer Zayn Malik would be joining the corps. Just to, you know, remind Directioners he won't be going back to the band. Fake.
BuzzFeed's Brother Orange Saga
This one's real. It's almost painful how heartfelt and heartwarming this story became. BuzzFeed even released a trailer of the meeting between the writer Matt Stopera and "Brother Orange" just before April 1st:
Brother Orange Trailer

Brother Orange Trailer: A story about one of the most unlikely friendships, that could only happen in 2015.You can read about the story now at: bzfd.it/brotherorange

Posted by BuzzFeed IRL on Tuesday, March 31, 2015
But it's no hoax. As the story goes: Man lost phone, phone got stolen and shipped to China, man wrote BuzzFeed story, man tracked down phone's new owner, man became China's Internet Sweetheart. It's just a coincidence the complete story appeared on BuzzFeed the night of March 31. International friendship in the Internet age is something brands can only wish to make up.
We want to hear what you think about this article. Submit a letter to the editor or write to letters@theatlantic.com.