It's a Social World After All
A Pew survey finds people in 32 developing nations say staying in touch with friends and family is the main reason to use the Internet.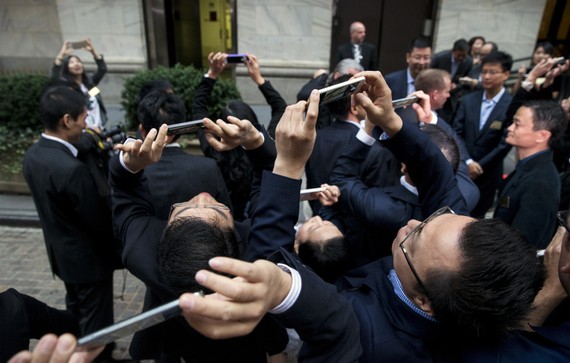 Across the planet, using the Internet to catch up with friends and family is the main reason people go online. A new survey by Pew Research Center finds that the majority of the population in most nations now uses the Internet every day, and they're doing so primarily to communicate with the people they care about.
Pew surveyed tens of thousands of people in 32 developing and emerging countries last year, and found 86 percent of respondents said they go online to contact friends and family. "Among Internet users in the emerging and developing countries surveyed, a median of 82 percent use their internet connections to access social networking sites, such as Facebook, Twitter, and other country-specific platforms," Pew wrote.
The other reasons people report going online are what you'd probably expect: Just over half of those surveyed said they go online to seek information about politics and other news, health, and "to a lesser extent" to access government services online, Pew reported.
Online shopping is less common in developing nations, with the exception of China, which is one of the world's largest online global markets. More than half of those surveyed in China said they bought something online in the last year.
That may have something to do with China's relatively high rate of smartphone ownership. About 55 percent of those surveyed in China said they own a smartphone—a figure that's about comparable to Pew's last—though by now certainly outdated—count of smartphone ownership (58 percent) in the United States last year. A handful of other developing nations—like Chile and Lebanon—record similar smartphone ownership, but most of the developing nations Pew examined are still using flip phones.
Technological disparities aside, people across the globe share similar concerns about the Internet. Overall, people in the developing nations surveyed say the see the Internet as having a positive effect on education but a negative effect on morality. In general, and perhaps not surprisingly, regular Internet users are less worried about what going online means for a person's morals than those who don't use the Internet. Still, Pew points out, "in no country surveyed does a majority say that the Internet's influence on morality is a positive."