Mark Zuckerberg's Book Club Could Be (Much) Bigger Than It Looks
The Facebook CEO's reading group could signal further movement into commerce.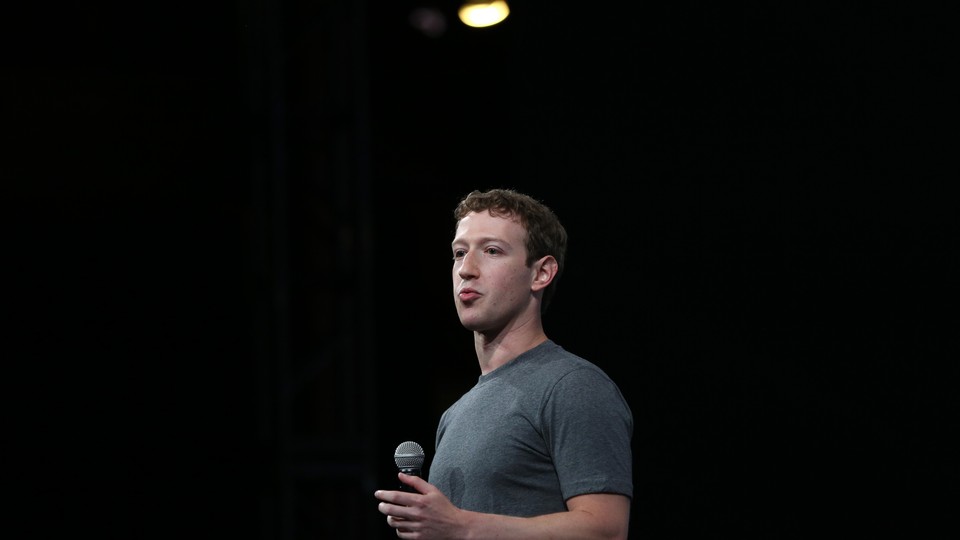 Over the weekend, Facebook CEO Mark Zuckerberg invited Facebook users to join him in his New Year's resolution to read a new book every other week. First up: The End of Power by Moisés Naím (an Atlantic contributing editor!). The book club has, of course, a Facebook discussion page where comments will be moderated ("to keep it focused," Zuckerberg explained in a Facebook post).
The book has a Facebook page too, with a (broken) link to the Amazon page where you could buy it. Zuckerberg's new book club has the potential to be Oprahesque in its influence on book sales—Naím's book has already sold out on Amazon. But the club also underscores the scope of Zuckerberg's wide-reaching ambition for Facebook as an unbundled, omnipresent force online.
"Books allow you to fully explore a topic and immerse yourself in a deeper way than most media today," Zuckerberg wrote. "I'm looking forward to shifting more of my media diet towards reading books."
If this sounds like a move to push people away from using his service—you know, the one where people are getting so much of their non-book media—it's probably because Facebook isn't, at its core, the service you might think it is. Zuckerberg's book club is a reminder that, as Austin Carr put it in a deeply reported Fast Company article about the company last year, Facebook's central strategy "has very little to do with the company you think you know based on your desktop use of its social network." Because Facebook isn't just a social publishing platform or an online destination; Facebook wants to be part of everything you do online. It wants to be, as Carr put it, the "fabric of the mobile world," which means the company's growth depends on a slew of projects that have little to do with status updates. Facebook wants to build the infrastructure of our online lives, which, in a mobile world, turns out to be the infrastructure of our offline lives, too.
Zuckerberg's focus on "unbundling the big blue app," as he put it to The New York Times last year, has already been well documented. In that same conversation, Zuckerberg talked about his plan to explore "new areas that we felt we didn't have the room to do before." Facebook wants to "crawl the web for you," help you pay for goods, deliver your news, and, yes, connect you to your friends and family. The site is already a publishing giant. With rivals like Amazon and Google, and with increasing movement toward e-commerce, Facebook's potential interest in book publishing seems natural. Facebook's "buy" button launched over the summer. Facebook and Amazon have teamed up in various ways for years, including integrations that let people see book recommendations based on what friends like. (Facebook declined to speak on the record about how the book club might signal or at least complement any plans for expanding into the book publishing space.)
It's easy to imagine why Facebook might want its users to be able to buy books—and read them, too, perhaps alongside Facebook-picked ads—all from within the Facebook app. It's also possible a book club is just a book club. But Zuckerberg has a reputation for cunning, not earnestness. At the very least, Facebook—with its vested interest in user data, habits, and emotions—will want to examine the influence of Zuckerberg's book picks on user behaviors as it continues to explore the relationship between Facebook likes and people's spending habits.
Still, it's difficult not to detect a sliver of irony in a 30-year-old billionaire CEO picking a book with the subtitle, "Why Being In Charge Isn't What It Used to Be." Here's how Zuckerberg explains the pick: "It's a book that explores how the world is shifting to give individual people more power that was traditionally only held by large governments, militaries and other organizations. The trend towards giving people more power is one I believe in deeply, and I'm looking forward to reading this book and exploring this in more detail."