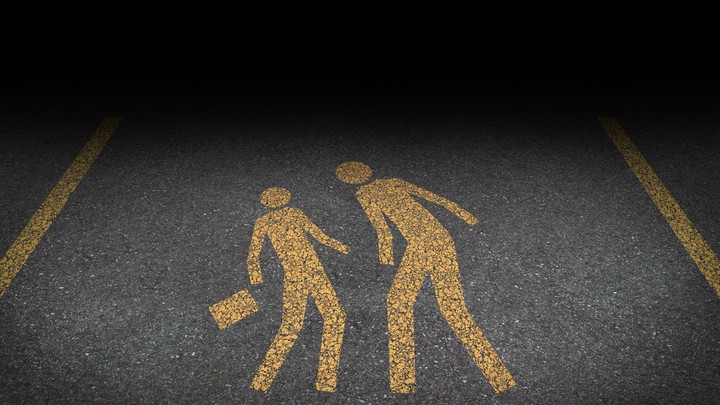 It's no secret that Twitter is currently playing host to an uptick in targeted harassment. The site has long provided an easy way for people to lob hostile and threatening messages into someone's timeline, but things seem to be getting worse, not better. Gamergate targets like Zoe Quinn, Anita Sarkeesian, and Breanna Wu have all been inundated with death and rape threats that have forced them to cancel talks and flee their homes. After her father's death, Zelda Williams—Robin Williams's daughter—quit the social network after sustained harassment. A recent Pew study found that half of women have been sexually harassed online.
Twitter has admitted there is a problem. After Zelda Williams signed off for good, the service re-upped its efforts to handle abuse. And today, the service announced a handful of changes aimed at making it easier for victims of harassment to report abusers.
There are two public-facing pieces to the new features (Twitter also says it's working on "behind-the-scenes improvements," but hasn't detailed what those are). The first is how the service handles blocking. Now, users can see whom they're blocking in a list in the settings menu, and edit their blocks in one place. Before, many users relied on outside services to manage their growing list of users they didn't want to see. Now they can do it natively, in Twitter. And if you're blocking someone, that person will no longer be able to see your profile.
The second piece of the updates involves changing the way users report potentially abusive tweets. This is where many users have been frustrated in the past, feeling as though the options they were given to report tweets was confusing, and the interface difficult to use. (This was especially for third parties trying to report harassment.) In its blog post announcing the updates, Twitter explains that it is "improving the reporting process to make it much more mobile-friendly, require less initial information, and, overall, make it simpler to flag Tweets and accounts for review."
Jaclyn Friedman knows first-hand how hard these reporting structures can be to design and use. She's the executive director of Women, Action, and the Media (WAM), a group that recently partnered with Twitter on a pilot program to help understand the gaps in how abuse is reported and handled. In the WAM program, users filled out a special form to report problems.
"The form that we developed was about capturing data that the Twitter forms don't tend to capture," Friedman said. For example, they recently handled a case in which someone was repeatedly tweeting porn at a user. "There's no category for that on the current Twitter response form," Friedman told me. "We've heard over and over again that the current procedures didn't capture the things that women want to report."
Friedman also said that most users don't really understand how to file a report—or, for that matter, what does or does not qualify as harassment. During the pilot project, WAM worked with dozens of people who brought them harassment cases, taking each one individually and helping build a report to take to Twitter. WAM was able to do in these cases what the current Twitter reporting form makes difficult: present a full picture of what's going on, rather than a single abusive tweet. But Friedman notes that building a case takes time and an understanding of how the form works. "Users don't necessarily know that you can report someone who's spamming you with porn or violent images as harassment," she says. And Twitter, she says, hasn't dedicated the resources internally to investigate cases thoroughly and quickly.
Friedman says that WAM will have more information about their project once the data is fully analyzed, and expects that they'll release a report in mid-January. Twitter says in its blog post that the updates, for most users, will be rolling out in a few weeks. A spokesperson from Twitter declined to comment on the record for this story.
Today's Twitter announcement was news to Friedman, too, so while she couldn't comment on the specifics of the changes, she did say she was glad they were being implemented. "I'm glad they're doing something, and I'm glad that they said that this was just one step of many that they plan to take," she told me. "I don't know what it is yet, so I can't tell you how glad I am, but any promise on this issue, any time we see them taking stuff forward, that's great."
We want to hear what you think about this article. Submit a letter to the editor or write to letters@theatlantic.com.
Rose Eveleth
is a writer, producer, and designer based in New York.