Obama: The Internet Is a Utility
The White House proposes a major change to the way broadband should be regulated, but can it actually happen?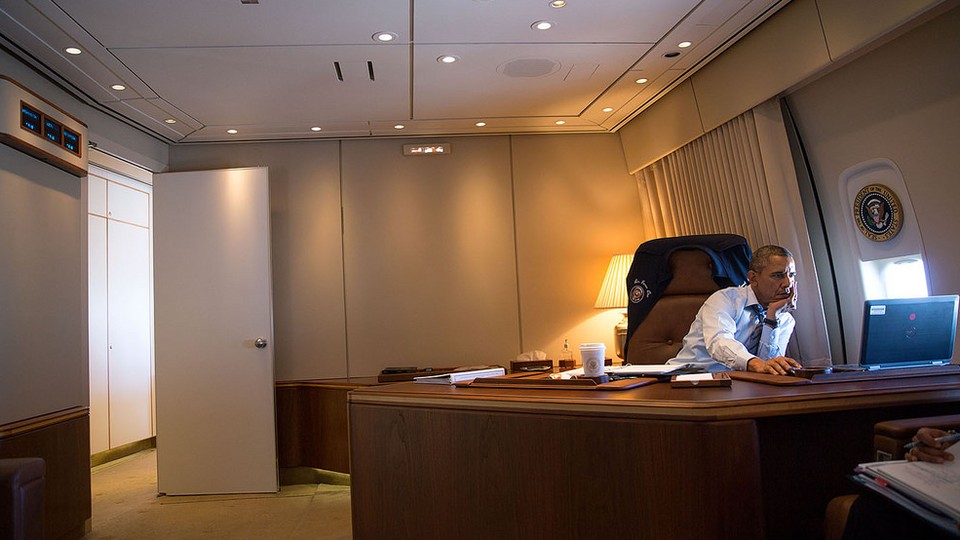 A new "net neutrality" plan released by the White House on Monday morning includes an endorsement of an old idea that some activists have been pushing for years: the treatment of the Internet as a public utility.
In a letter and a video posted on the White House website, President Obama said he believes "the FCC should reclassify consumer broadband service under Title II of the Telecommunications Act," allowing Internet Service Providers to be more heavily regulated. According to Obama, the change would acknowledge that "the Internet has become an essential part of everyday communication and everyday life."
Obama's argument explicitly rejects proposed rules that FCC considered earlier this year to allow paid prioritization, a plan by which content providers can make deals with ISPs to get faster service to their websites. (Those rules are still under consideration and have not been finalized.) The White House proposal calls for no paid prioritization, no blocking of any content that is not illegal, and no throttling of Internet services, where some customers have their Internet speeds artificially slowed down.
The proposal also asks that any new rules include mobile broadband, which is already the primary access point for many users.
As the president himself reminds us, the FCC does not answer to him, and does not have to listen to (or even consider) his suggestions. So there are no guarantees that any of these rules will even come to pass. However, an endorsement by the White House would be the strongest push yet toward an FCC that treats all Internet traffic as equal.
FCC Chairman Tom Wheeler responded to the White House plan with a "Thanks, we'll call you," response—"I am grateful for the input of the President and look forward to continuing to receive input from all stakeholders—but also included one ominous sounding warning: "The reclassification and hybrid approaches before us raise substantive legal questions. We found we would need more time to examine these to ensure that whatever approach is taken, it can withstand any legal challenges it may face."