It's Always 9:41 on the iPhone 6
In ads for the latest version of Apple's phone, it's always the same time. Here's why.
The image above, currently running on Apple's U.S. website, depicts the iPhone 6 in its now-familiar grande and venti sizes. It is, you may notice, similar to other images of the phone that have run in marketing materials across the Internet, including this one: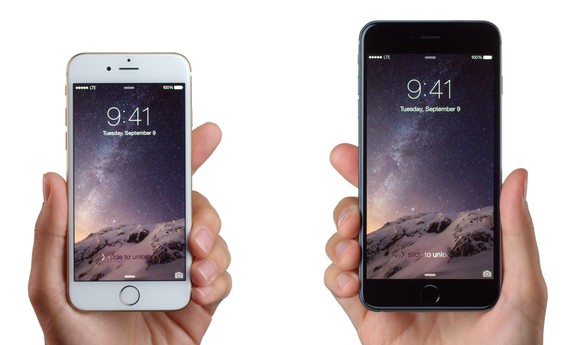 And this one: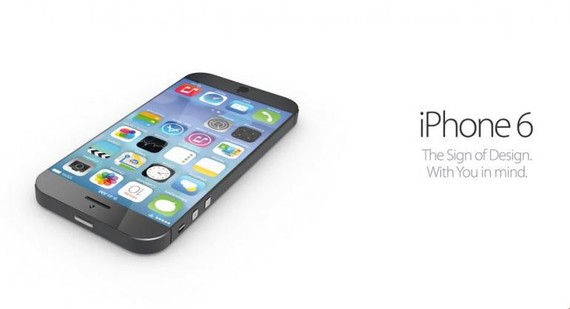 And this one:
In the land of the iPhone 6—Apple's version of it, at least—it is always, it seems, 9:41. And that is, like pretty much else at Apple, by design. Even the time on Apple's ubiquitous phone carries a marketing message.
You can trace the origins of Apple's perma-clock back to January of 2007, when Steve Jobs gave his much-anticipated keynote at the Macworld Conference & Expo in San Francisco. The Apple CEO strode onstage right at 9:00 a.m.; about 35 minutes into his presentation, he said, "This is a day I have been looking forward to for two and a half years." Jobs went on to explain that "every once in a while, a revolutionary product comes along that changes everything." And then he went on to announce: "Today Apple is going to reinvent the phone."
The screen behind him flashed to a picture of the first iPhone.
It was 9:42 a.m.
Because of that, in Apple's marketing literature for the new phone, the displays read 9:42. The new phones were pegged to the keynote—which is another way of saying that they were pegged to Steve Jobs.
The tradition has continued, like so many Jobsian legacies, with every big new product Apple has launched. As the Apple executive Scott Forestall explained,
We design the product launch keynotes so that the big reveal of the product happens around 40 minutes into the presentation. When the big image of the product appears on screen, we want the time shown to be close to the actual time on the audience's watches. But we know we won't hit 40 minutes exactly. And for the iPhone, we made it 42 minutes. It turned out we were pretty accurate with that estimate, so for the iPad, we made it 41 minutes. And there you are—the secret of the magic time.
Indeed. The first iPad's clock reads 9:41. And so does that of the latest iPhone.
---
Via Quora