What Firechat's Success in Hong Kong Means for a Global Internet
The app now connecting political protesters could soon connect people in the developing world.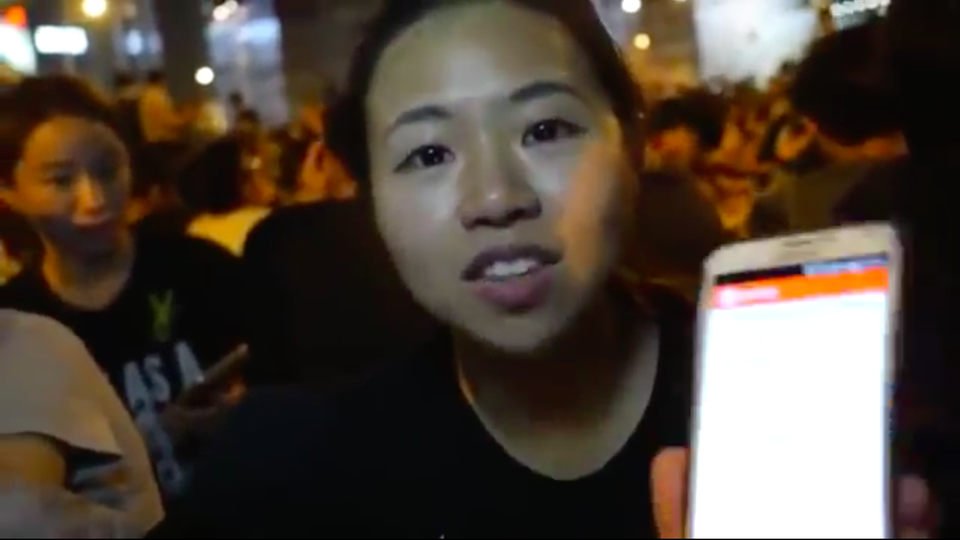 Look at pictures of any protest and you'll see a mix of high and low technology. The Occupy Central protests in Hong Kong are no different. As the futurist Georgina Voss noticed, you'll see umbrellas to deflect tear gas cans and saran wrap to protect from pepper spray. You'll see bamboo threaded between metal barricades to strengthen them.
And you'll hear about one thing more—a piece of software protesters are downloading to their phones. It's helping them communicate digitally across the miles-long protest site, asking for supplies or reinforcements, and it stays useful even when the Internet is blocked or down. It's called Firechat.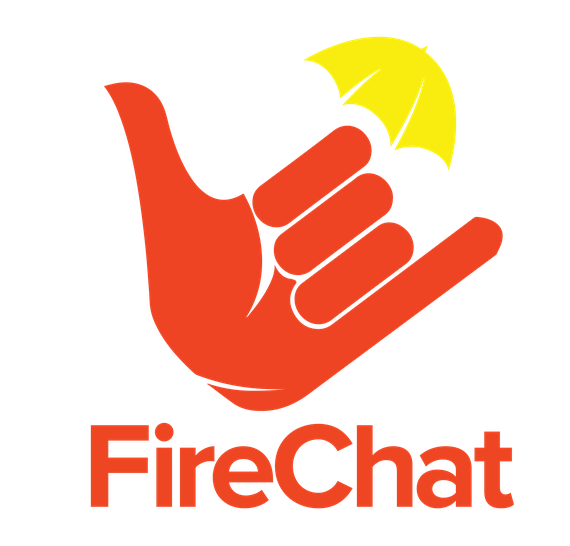 Firechat is a messaging app. It places users in chatrooms—both large and small, either across the Internet or locally—and allows them to talk with each other. Everything its users say inside it is public. And, crucially, it doesn't need the Internet to work. It connects users directly to each other through their phone's wi-fi or Bluetooth.
Firechat is, in the word of Stanislav Shalunov, "an electronic megaphone, that's more resilient and goes further" than other tools. Shalunov is a co-founder and CTO of OpenGarden, the startup behind Firechat.
Firechat, in other words, erects a mesh network among its users. Unlike the modern Internet, which is essentially built around certain huge centralized hubs,  mesh networking allows users to connect directly to each other. Even if "the Internet" is still blocked, a mesh network still works—there's no main outgoing connection to block.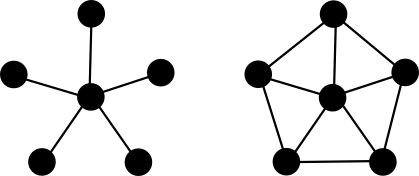 As my colleague Adrienne LaFrance wrote in June, many see mesh networking as a new, more promising kind of Internet. Mesh networks are more secure and resilient. They're not as easy to dominate. As such, they seem ideal for disaster and protest situations.
In fact, Firechat's use in Hong Kong is the first massive use of a mesh mobile network in a political protest. The app, which debuted only in March, was also used by a smaller number of users in Taiwan's springtime Sunflower student movement, and by people subverting Internet censorship in Iraq and Iran. (Firechat was also heavily used by Burning Man attendees.)
But Firechat's boon in Hong Kong far outstrips its popularity in the Taiwanese protests—or, indeed, anywhere else. In the middle of last week, Firechat was downloaded 200,000 times a day, 25 times more than at the peak of the Taiwanese student movement. It's the number-one ranked app in Hong Kong in both the Apple App Store and Google Play.
Why has Firechat succeeded?
For one, it's not a traditional mesh network. Often, "mesh networking" refers to certain protocols developed during the mid-2000s. These technologies include MANET, and they often require an update or change to a device's firmware. (That is, the software that controls how an operating system talks to hardware.)
"These are probably not going to be that useful," says Shalunov of this brand of mesh networking. "They serve a different goal and solve a different problem. They are used as a replacement for the Internet."
Firechat, Shalunov told me, "is an app, it runs as an app." As such, it only "establishes additional links and extra connectivity" to a phone. It doesn't change how that phone connects to the Internet—it only augments it and allows it to connect to more.
Where traditional mesh networks function at the packet level—the atomic unit of digital networking—Firechat "connects devices directly, connects actual phones."
These many differences are why Shalunov has much larger ambitions for Firechat than just being used as a protest tool. In fact, its use in protest seemed a little tiresome to him—of course, he almost sighed at one point, if governments block certain channels, then citizens are going to find other means to communicate.
Eventually, Shalunov hopes to use Firechat's two-pronged nature—as easy as an app, as resilient as a network—to connect the billions of would-be phone owners who, right now, cannot afford an Internet connection.
"Economically, they cannot afford a data plan," Shalunov said of this class of people. "Data plans require upfront monthly payments of 10 or 20 dollars per month—that might be half of what they're paying for food."
"But probably a good chunk of them—many can afford an Android smartphone. Technologically, we as humanity can provide everyone with an Internet connection, but economically they cannot afford the service."
So he proposes to use Firechat on phones without a data connection, allowing communities to talk to each other even if they can't all access the web. (The race for the next billion Internet users is occupying many other tech firms, including Facebook, which has created a special, free-via-subsidization form of its service for users in many African nations.)
"There's lots of people besides protesters in Hong Kong that we want to help. We want to be used by billions of people," said Shalunov. "We're not there yet," he added, though he called the app's success in Hong Kong one of the most exciting times in his life.
"But being used to run a revolution, and so soon? That was something of a surprise."