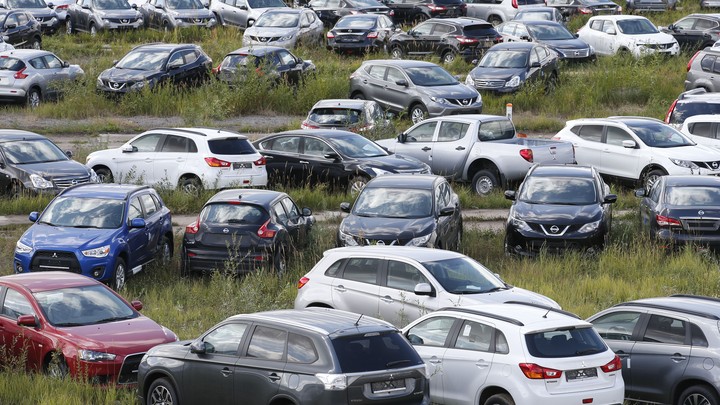 Cars sold in America have never had better fuel economy.
That's the finding of a new EPA report on the fuel economy of cars and light trucks from model-year 2013. Last year's cars are more fuel efficient than those of any previous year, the agency says, and they're 25 percent more efficient than new cars were a decade ago.
In eight of the last nine years, U.S. car fuel economy improved. That's the first time that's ever happened.
Most importantly for consumers, though: There are now more fuel-efficient cars—in more sectors—than ever before. Here's a chart from the report, that compares cars from model-year 2009 and model-year 2014.
---
Vehicle Models Meeting Fuel Economy Thresholds in Model-Year 2009 and Model-Year 2014
---
In addition, there are now almost double the number of different models of hybrid available to consumers as there were in 2009.
The EPA reports that many of the improved fuel totals come from improved engine technologies. Variable valve timing and multi-valve engines, for instance, which modulate how and how much gas enters a car engine, is predicted to be in almost all cars by 2014 after having been introduced two decades ago.
The report did note that only about four percent of model-year-2014 cars could meet the 2025 efficiency standards—a group "comprised solely of hybrids, plug-in hybrids, and electric vehicles."
But "since the [model-year] 2025 standards are over a decade away," the report concludes, "there's considerable time for continued improvements in gasoline vehicle technology."
We want to hear what you think about this article. Submit a letter to the editor or write to letters@theatlantic.com.
Robinson Meyer
is a staff writer at
The Atlantic
, where he covers climate change and technology.