These Outrageously Long iPhone Lines Just Won't Go Away
Even though they don't have to, thousands lined up around the globe to "experience" Apple obsession and purchase the iPhone 6 and 6 Plus.
This article is from the archive of our partner
.
The first time we witnessed the obnoxiously long lines outside Apple Stores, we gawked at their obnoxiousness. The next time we saw them, we got over the obnoxiousness declared them bored-looking instead. Eventually, we just deemed them dead.
This year, with the new iPhone 6 and even larger iPhone 6 Plus, the lines have returned and they might be bigger than ever. And poor chums like this one in Perth, Australia, have also revived our interest in them. Watch as he, after enduring hours of lines, finally receives his phone, tries to show it off to a reporter ... and drops it on the sidewalk in the process:
There's also the fact that, despite this being the sixth iteration of this product (and we're not even counting the wait for iPads), the line in New York has stretched about 20 blocks long, continuing the "tradition" of having to "experience" Apple obsession properly instead of simply ordering the phone online — or else be deemed <gasp> an Apple pretender. Of course, many of them are being paid to wait, or will turn around and immediately try to sell them at a markup. Or maybe the thousands waiting in line really are just determined to get their hands on a phone today.
Either way, the scenes Friday were similar in London...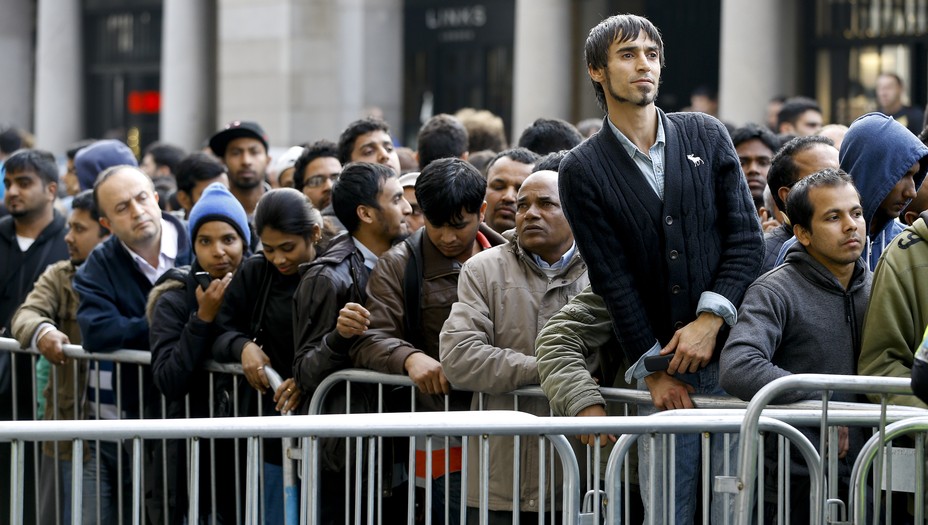 ...Hong Kong...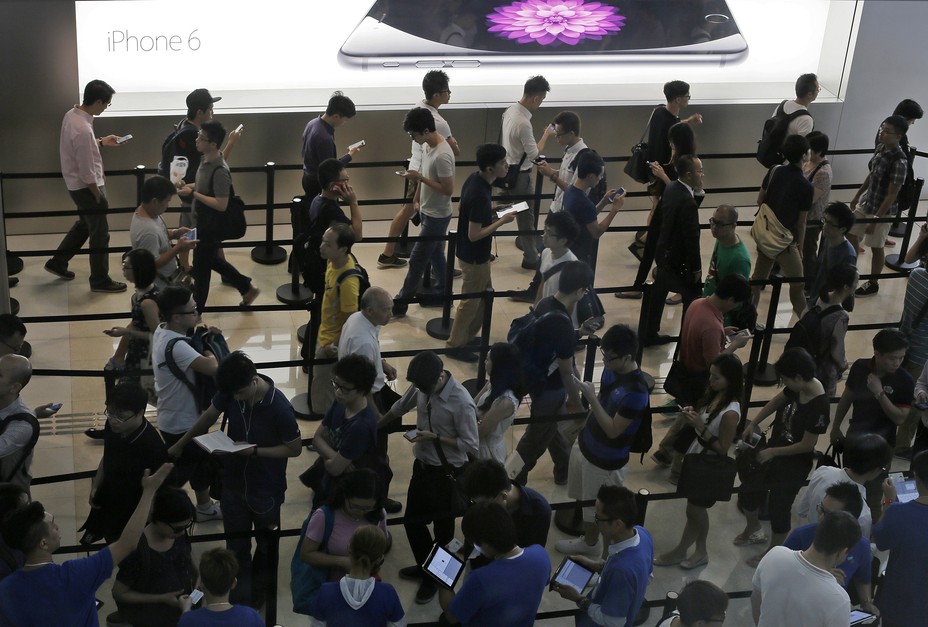 ...Berlin...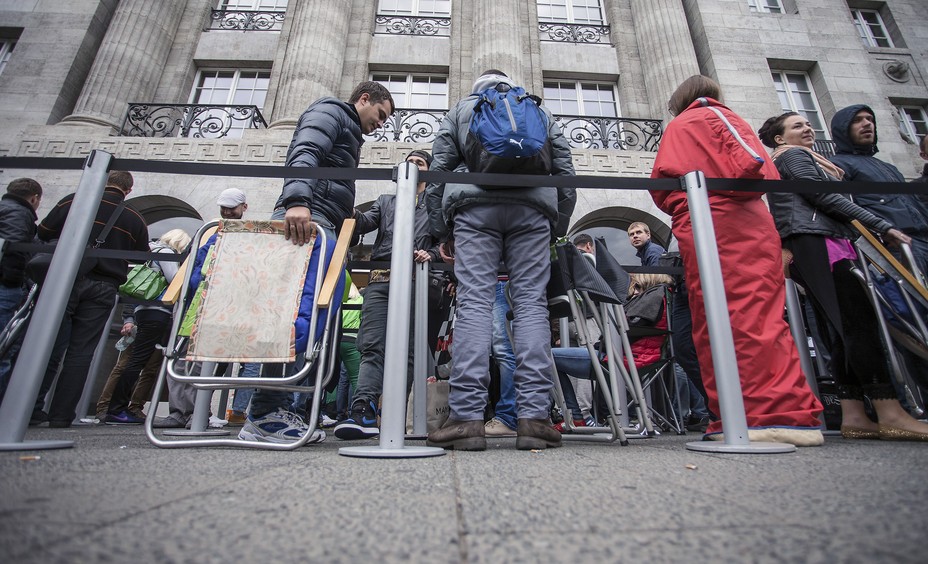 ...and New York.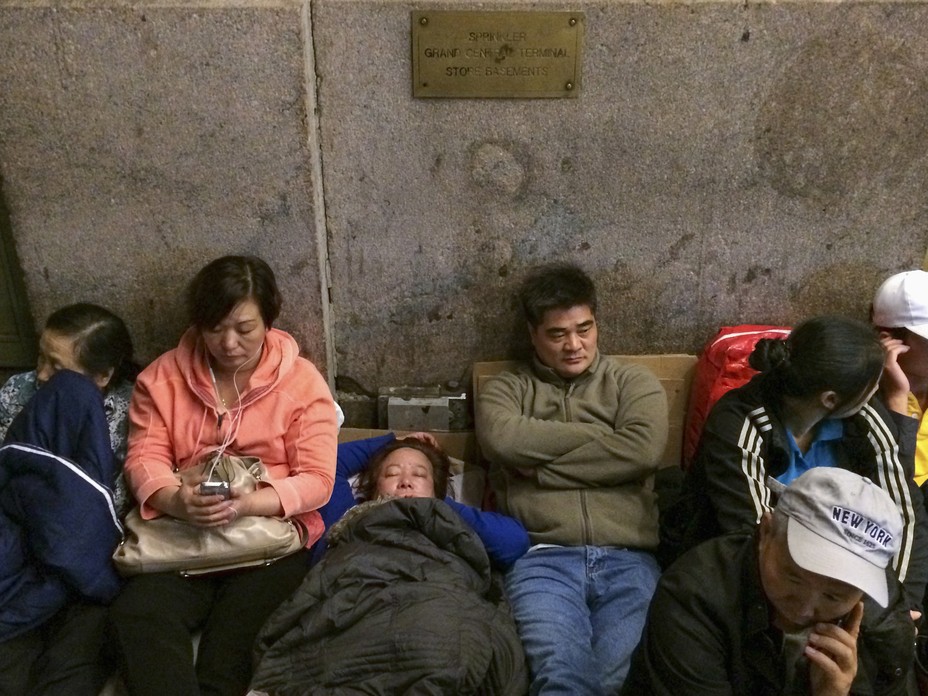 As always, some turned the event into an opportunity to put on gimmicky shows. As the lines snaked outside the Apple Store in Tokyo, a man wearing a Steve Jobs mask and carrying an apple and a giant iPhone 6 prop posed for photos.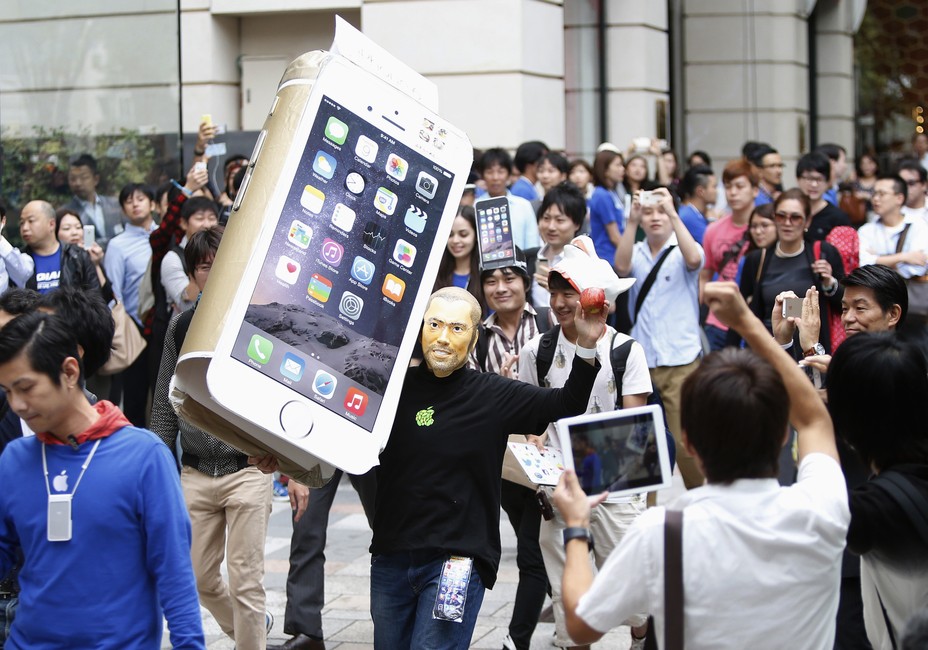 And, as with every new Apple product, not everyone approved of the hoopla. In Hong Kong, protesters demonstrated outside of an Apple Store, holding signs and telling customers to leave.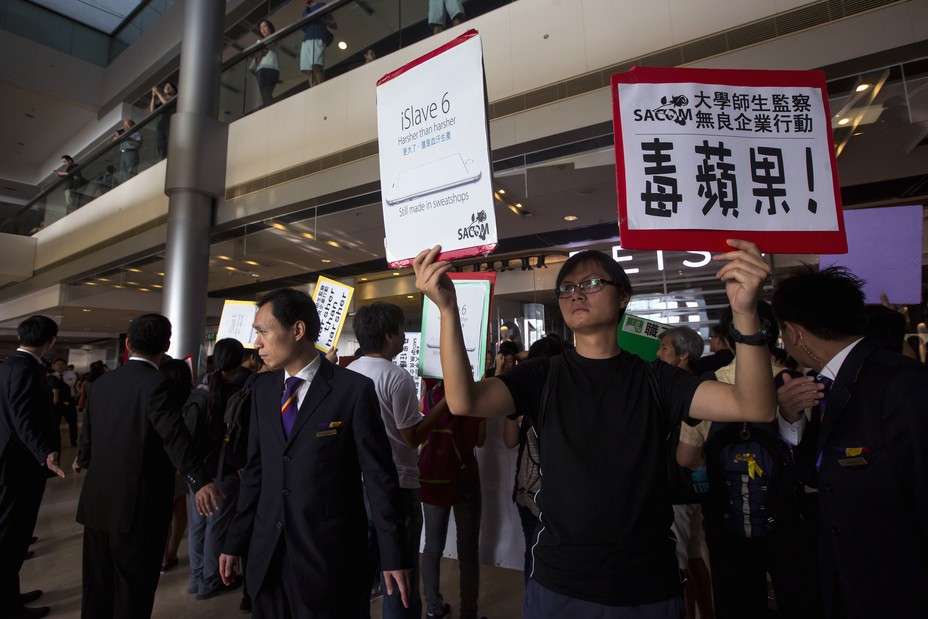 In Sydney, Chinese protestors also milled around Apple Stores, encouraging customers to take a second look at the items they were waiting to buy, and maybe think about the workers who built them overseas.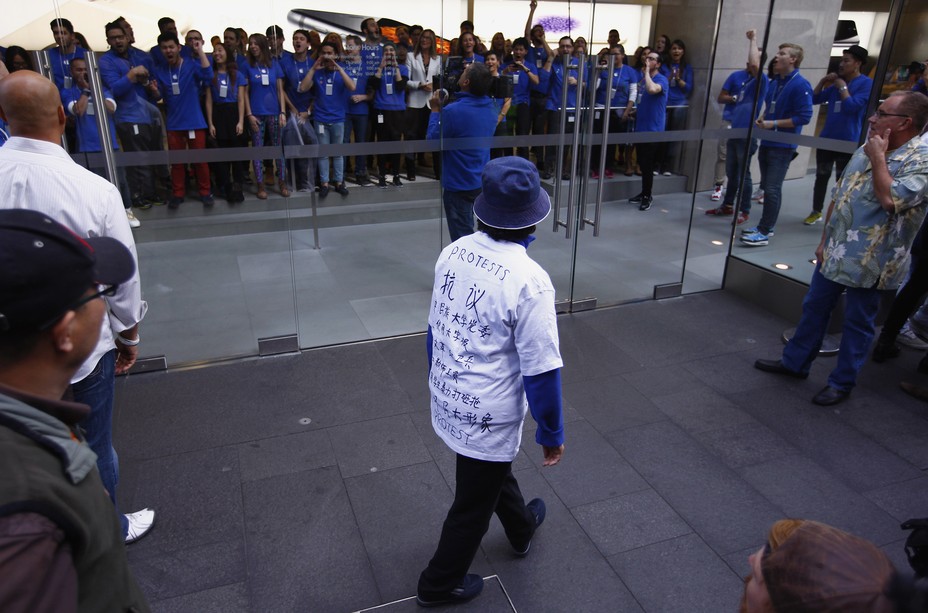 Despite the protests, those who waited for hours, days, or weeks around the globe looked overjoyed after obtaining their shiny new devices. They celebrated in Oberhausen, Germany...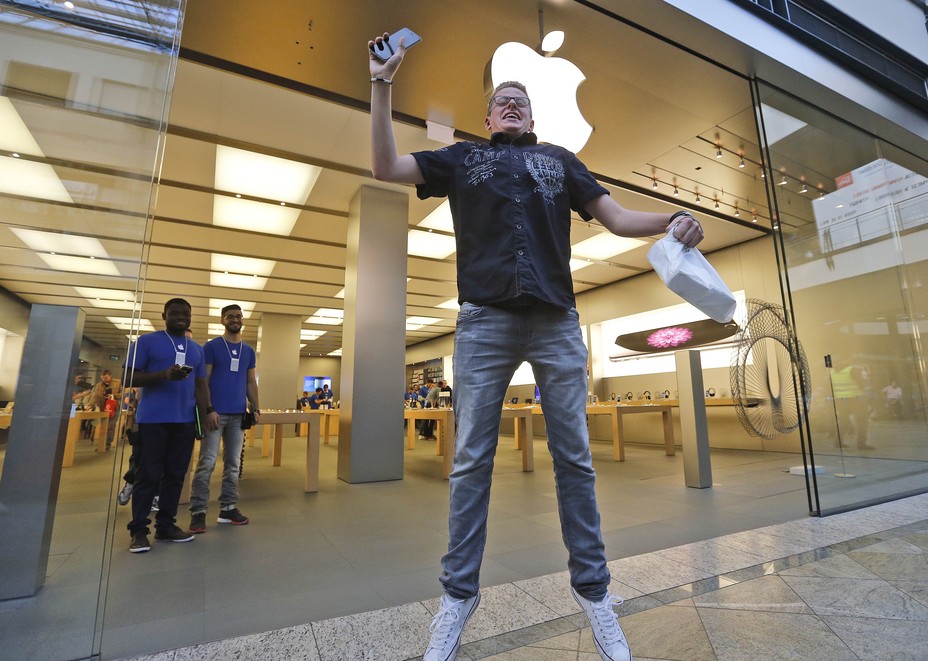 ...Paris...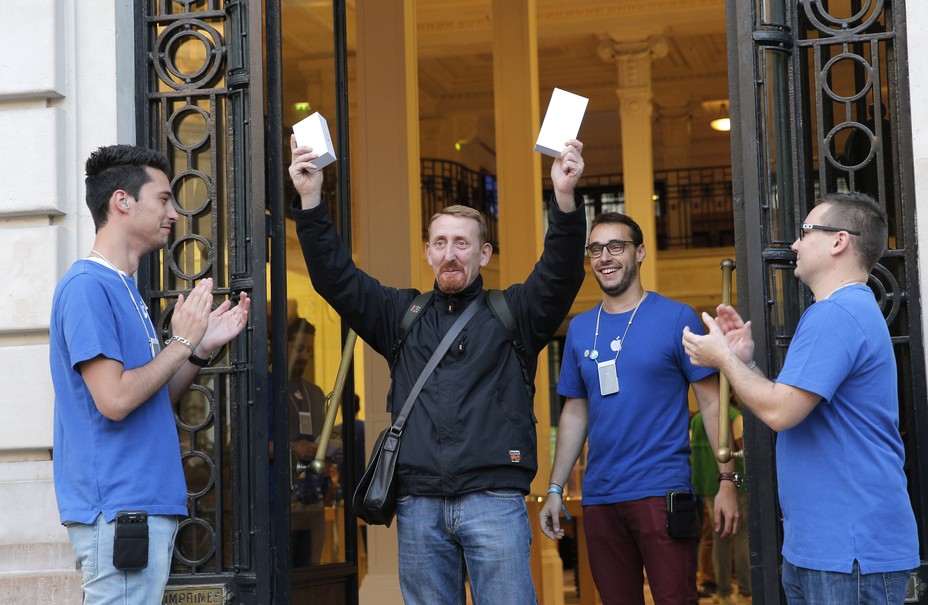 ...London...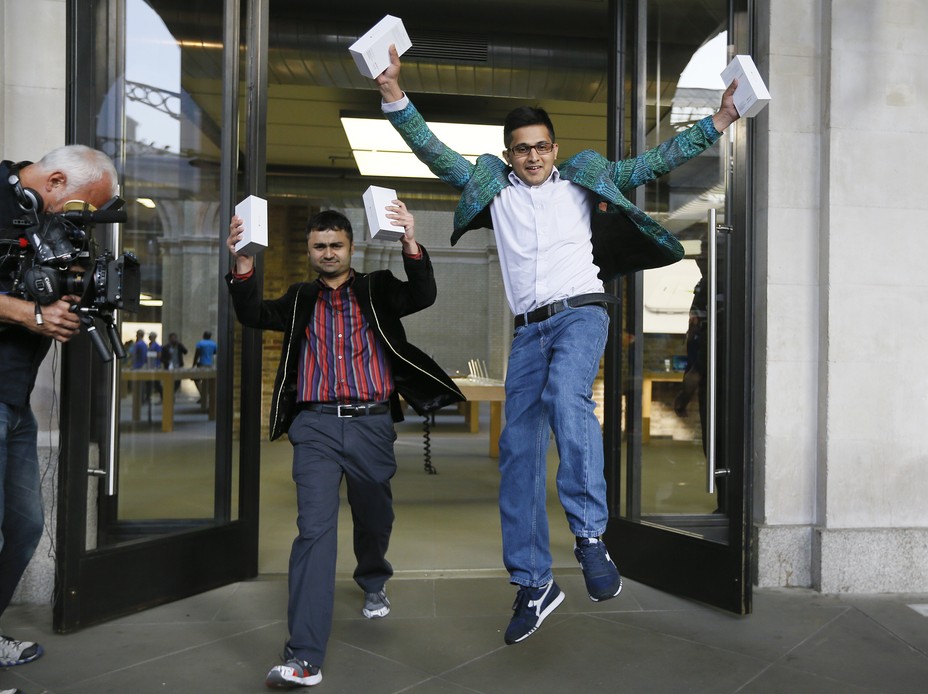 ...Sydney...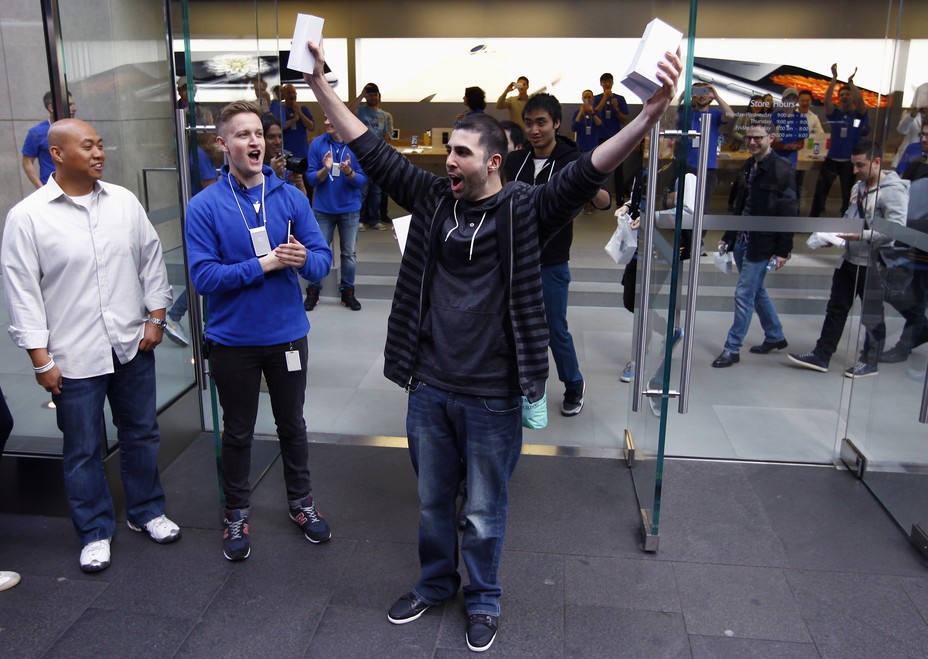 ...and Tokyo, which featured a welcoming crowd for customers entering the store.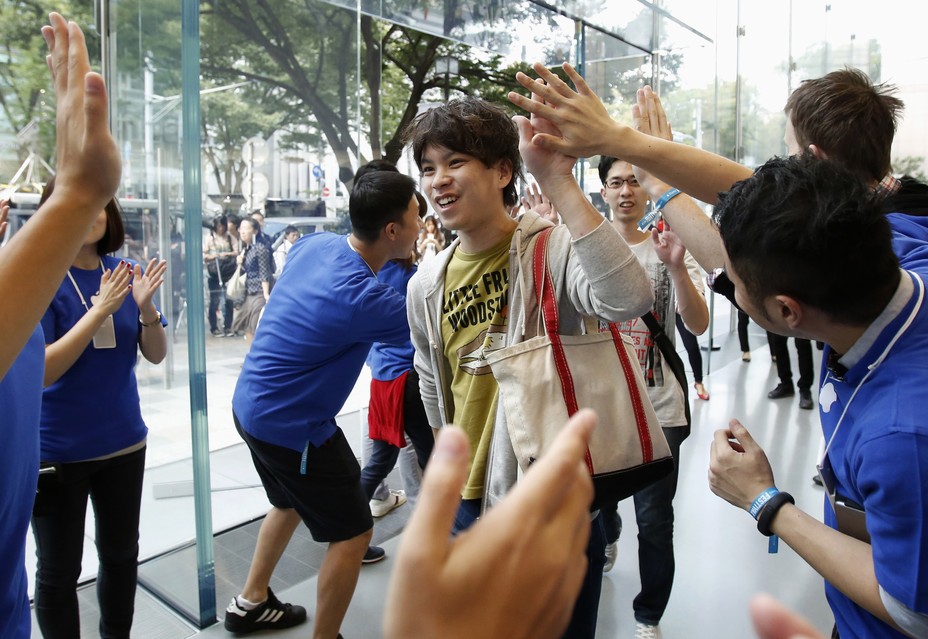 Hope it was worth the wait, newly minted iPhone 6 owners.
This article is from the archive of our partner The Wire.