The One-Paragraph iPhone 6 Review
A time-saving summary of today's many, many, many evaluations of the new gadgets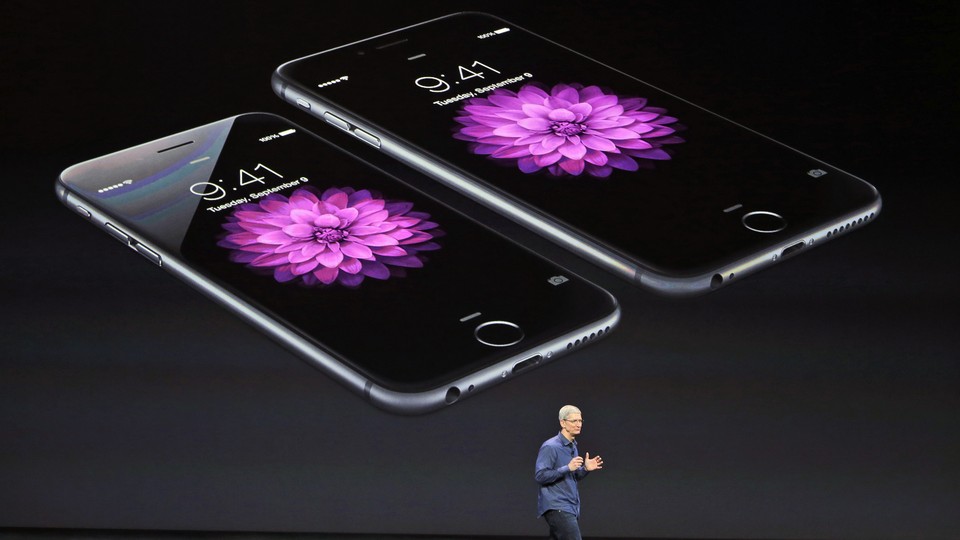 Late Tuesday night, the first reviews of Apple's new smartphones were published. Though the reviews come from a wide swath of writers—everyone from the Gray Lady to an elite Apple blogger to Stephen Fry has had their say—they all seem to amount to the same rough consensus. So in case you don't have time to read the megabytes of criticism which have been published, here are the iPhone 6 and iPhone 6 Plus reviewed, each in one paragraph.
We've skipped stats here, but there are really only two important ones:
The iPhone 6 starts at $199 with contract and has a 4.7-inch screen.
The 6 Plus starts at $299 and has a 5.5-inch screen, nearly as large as an iPad Mini.  
Without further ado:
The iPhone 6 Reviewed, in One Paragraph:
The iPhone 6 Plus Reviewed, in One Paragraph (and One Extra Sentence):
And here are the reviews from which we amalgamated, in order the order of appearance. For the iPhone 6 review:
And for the iPhone 6 Plus review:
We thank our unwitting participants for their reviews and cooperation.