Facebook Dabbles in Self-Destructing Posts
Some users have noticed a feature Facebook is experimenting that lets them schedule post deletion.
This article is from the archive of our partner
.
Facebook may be applying the theory behind Snapchat clone Slingshot onto, well, Facebook itself.
The company has been testing a feature that would allow you to schedule the deletion of your posts. The option popped up in some users' Facebook iOS apps this week, and The Next Web first reported the anomaly. In a statement to the site, a Facebook spokesperson said:
We're running a small pilot of a feature on Facebook for iOS that lets people schedule deletion of their posts in advance.
Here's what select users have been seeing: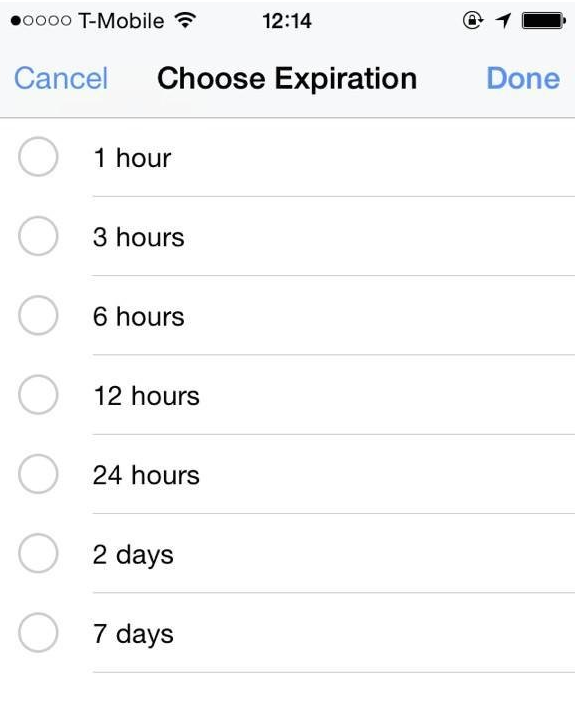 If Facebook rolls out the feature after testing, it looks like users will be able to schedule deletion for an hour after posting up to a week. According to Facebook's guidelines, the deleted post will also be removed from its servers, which can take up to 90 days.
So what's the point of self-destructing posts? We're not too sure — it's certainly on trend with Facebook playing with the idea of having things disappear (read: Slingshot, and 2012's Poke, which set a time limit on viewing what users sent as well), but the idea here doesn't work as well as it does with apps like Snapchat, which encourage engagement with friends. After your Facebook friends like your update/photo/announcement, it's not like they'll schedule their likes or comments to be just as fleeting. Perhaps if you're organizing a meet-up, you'll want that deleted afterward so it doesn't clog others' feeds? What would make the most sense would be for advertisers or publications to use the feature so outdated posts don't resurface after a certain period of time.
Either way, Facebook's clearly making another attempt at temporary messages — even if their previous attempts have been just as short-lived.
This article is from the archive of our partner The Wire.