What Everyone Thought the Apple Watch Would Look Like vs. What It Actually Is
How close did concept artists' mockups come to the design of the real thing?
This article is from the archive of our partner
.
Apple has its own notorious team of button-pushing (and button-averse) designers, but that — as with all Apple rumors — didn't keep independent designers from mocking up their own versions of the iWatch Apple Watch over the last few months.
Here is a rundown of some concepts brought to you by non-Apple artists:
By: Edgar Rios. The San Marcos, Texas based designer went for a blocky face, along with a thick band that would come in a variety of colors.
By: Todd Hamilton. His concept has made the rounds, thanks to a video demonstrating how the device would work. It's more a wristband than a watch, but integrates apps cleanly on the slim face.
By: Leonardo Zakour. Though it's definitely not a serious consideration — even Zakour ends his pitch with the words "Thanks For Laughing" — the iPocketWatch would, in fellow The Wire writer Kevin O'Keeffe's words, be something he would "literally never stop using." (Switching out the metal chain for earbuds is a nifty idea.)
By: Martin Hajek. This is one of many Hajek designs in the collection. It's just as blocky as the one by Rios, but its slimmer, and comes with different bands.
By: Mark Bell. Called the "Diet Watch," Bell's design features a sophisticated activity tracker, with this image showing the health tool.
By: Martin Hajek. Here's Hajek first design, with two sizes available.
By: ADR Studio. It's almost like the LG G Watch but without the Android Wear operating system.
By: Martin Hajek. Another Hajek concept, similar to the others, but showing his full line of available colors.
By: Nermin Hasanovic. The designer kept things simple, using a round face (something everyone likes about the Moto 360) and black band.
Out of those nine, it looks like most designers predicted heavier bands and notifications mimicking the Android Wear OS, as well as the slide to unlock function reminiscent of other Apple devices, and tools targeting fitness tracking. We (and other Watchers of the Device Formerly Known as iWatch) also predicted curved screens and various sizes, many of which the designers illustrated above.
So how close did they get to the real thing? Here the real Apple Watch: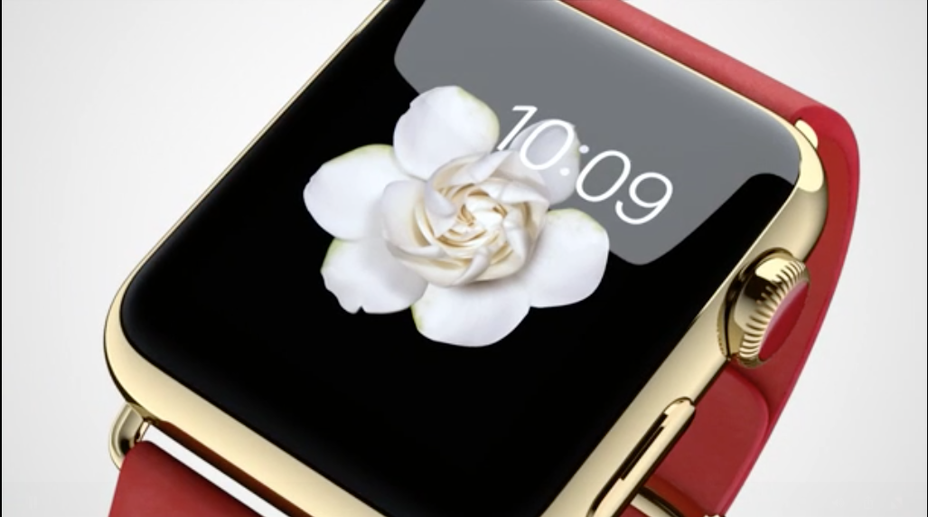 It looks like Martin Hajek came the closest with his mockups (see images 4, 6, and 8 above). As Tim Cook explained in the presentation, the Apple Watch features fitness tracking, but doesn't use a curved screen per se — it's got beveled edges on its face and a changeable band. Instead of a lock screen, however, as soon as you raise your wrist, the Apple Watch will activate. Finally, the interface is different from what you would normally expect, completely redesigned to fit the face: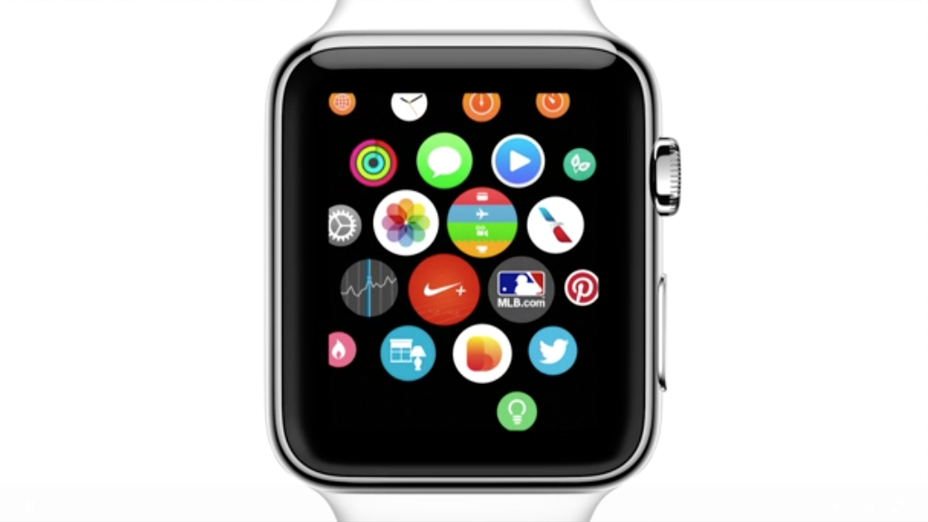 And there it is. Sorry, everyone, it's not a pocket watch.
This article is from the archive of our partner The Wire.