Actually, Anna Wintour Has A Lot of Phones
The queen of fashion does not simply use a flip phone, you sillies.
This article is from the archive of our partner
.
Today, the Internet
accused
devil in Prada,
 fashion guru and editor-in-chief of Vogue Anna Wintour of using a flip phone:
While Wintour is certainly reading something on a flip phone in that picture, she is a woman of many phones. Over the years, Wintour has changed phones as often as she changes dresses. She even carries several at a time. The Wire presents a brief history of Anna Wintour and mobile devices:
May 2014, iPhone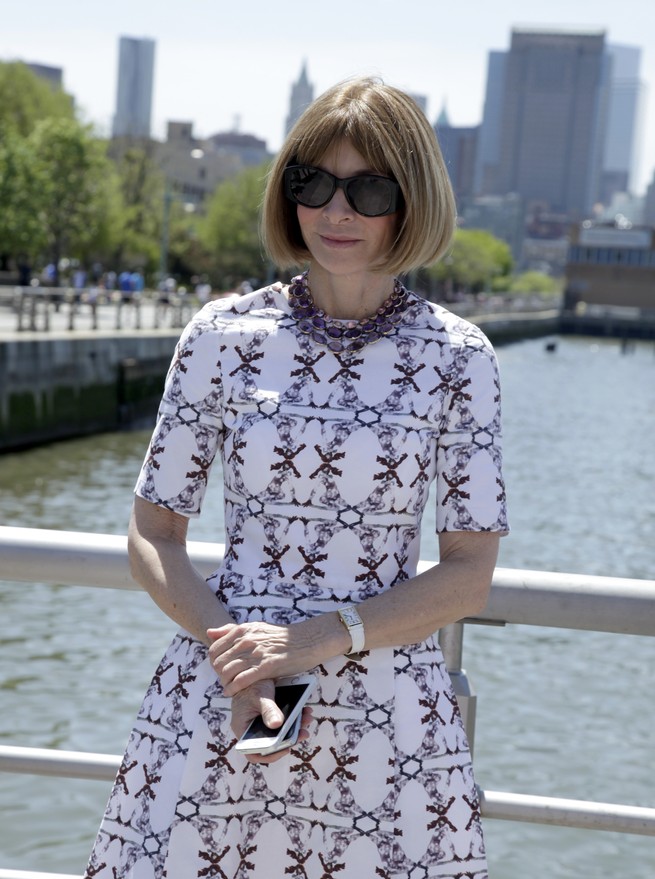 January 2014, iPhone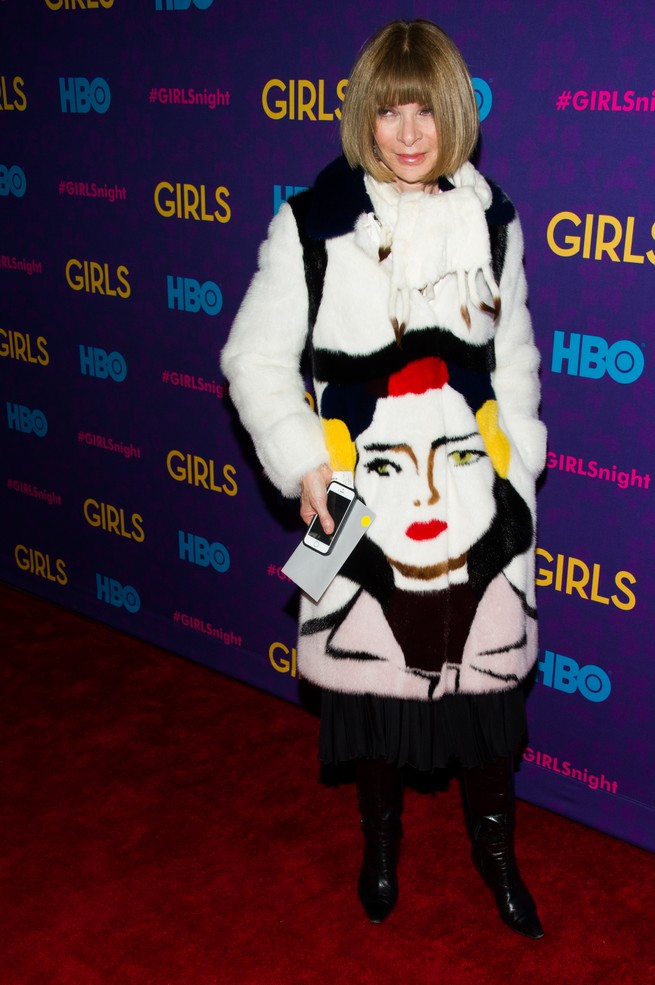 September 2013, iPhone and Flip Phone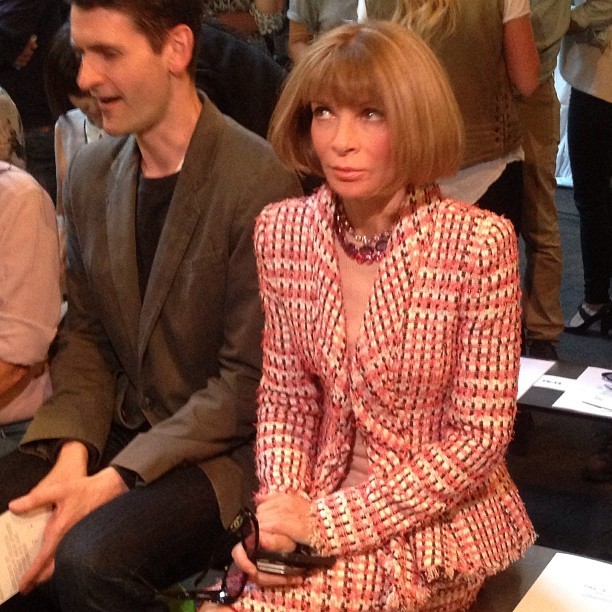 September 2012, iPhone and Blackberry (Or maybe that's a flip phone too? Sound off in the comments.)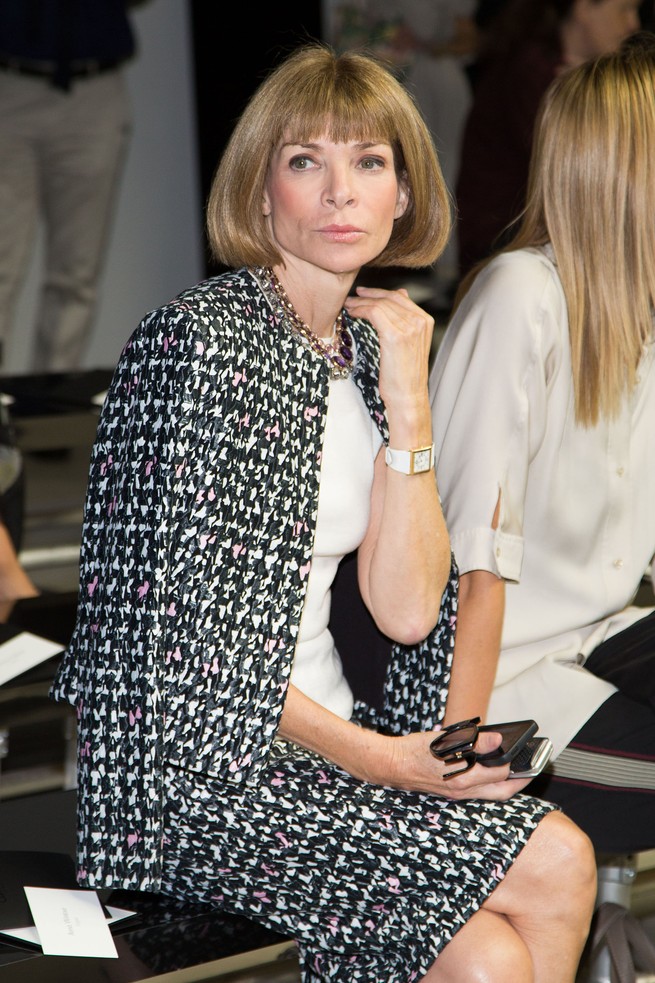 September 2012, Flip Phone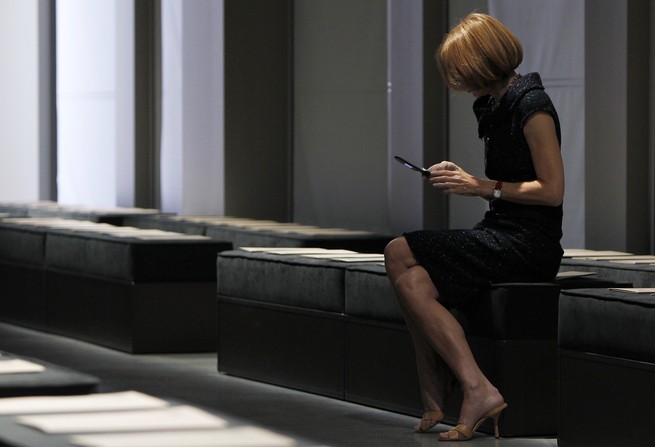 September 2011, Flip Phone and Chunky Mobile Device
June 2008, Blackberry Palm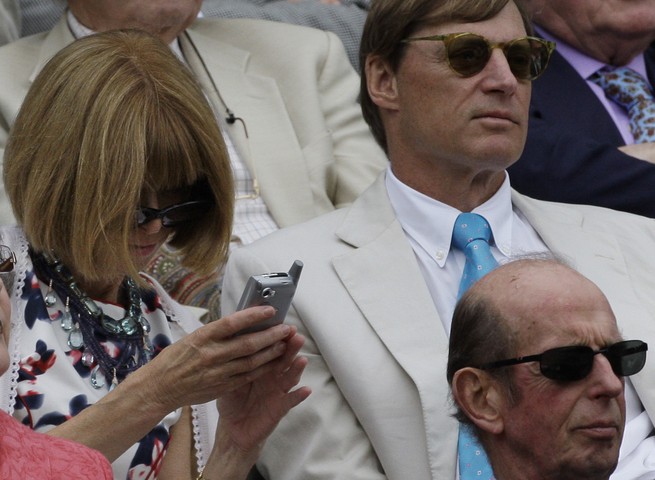 So, there you have it. The lady likes a lot of phones. And if she does decide to convert back to flip phone full time, we would consider it all the rage for Resort 2015.
We have made our best guess as to what the devices are from the pictures, but some are difficult to make out. Sound off in the comments with your suggestions. 
This article is from the archive of our partner The Wire.