From MobileMe to iOS 8.0.1: A Brief History of Apple Mishaps
The Wire tracks Apple's recent history of major malfunctions, and what the company did in response.
This article is from the archive of our partner
.
Every shiny new toy Apple delivers may make us gawk in wonder and sell our souls on obnoxiously long lines, but let's face it: The company's not perfect.
Of course, we've known that since before Apple became the company to beat in consumer electronics in the past decade. It seems that for every exciting breakthrough, there's an equally embarrassing breakdown — and these imperfections, challenging as they are for a company that's all about perfection, have taught Apple's PR team a thing or two about admitting to making mistakes.
With this week's headaches over the bent iPhone 6 Plus and the glitchy iOS 8.0.1 still fresh in Apple-ites' minds, The Wire takes a look back at some of Apple's biggest mishaps: ones that threatened to take a bite out of the company's pristine image (and stock price) and how the company handled these incidents. The good news: They've gotten faster.
---
2008: The Woes of MobileMe
Six years ago, Mobile Me, an early version of the iCloud, flopped pathetically when it launched in July. It was supposed to sync all your oft-used apps (e-mail, calendars, even Safari bookmarks) into one place. But when it ran into delays, glitches, and outages that prevented users from accessing said oft-used apps, Apple sat on its hands and tried to offer the unhappy users free 30-day extensions and special status pages monitoring issues.
An apology, though, would come later. Then-CEO Steve Jobs didn't write a memo until August 2008, finally calling the feature a mistake. "We have more to learn about Internet services," he wrote then. "And learn we will." Four years later, in 2012, Apple officially discontinued MobileMe.
Response Time: More than a month
Case Closed? Yes
---
2010: The iPhone 4 and "Antennagate"
In June 2010, Apple released the lauded iPhone 4. Less lauded was its actual phone call reception. Owners quickly found that when you held the phone around its lower left hand corner, the signal got worse, a phenomenon users quickly dubbed "Antennagate."
Jobs again took the stage to admit the company's mistakes, but again did it about three weeks after the device had already been on the market — and did it begrudgingly. The Apple boss told users they could simply hold the phone differently, or purchase a special bumper to keep their signal-blocking hands away from the antenna.
When this didn't help matters, the company held another press conference, allowing people to return the phones for full refunds and to receive free cases. "We're not perfect, phones aren't perfect," Jobs said then. "But we want to make all our users happy."
Response Time: Three weeks
Case Closed? Yes
---
2012: From Apple Maps to Lightning Cords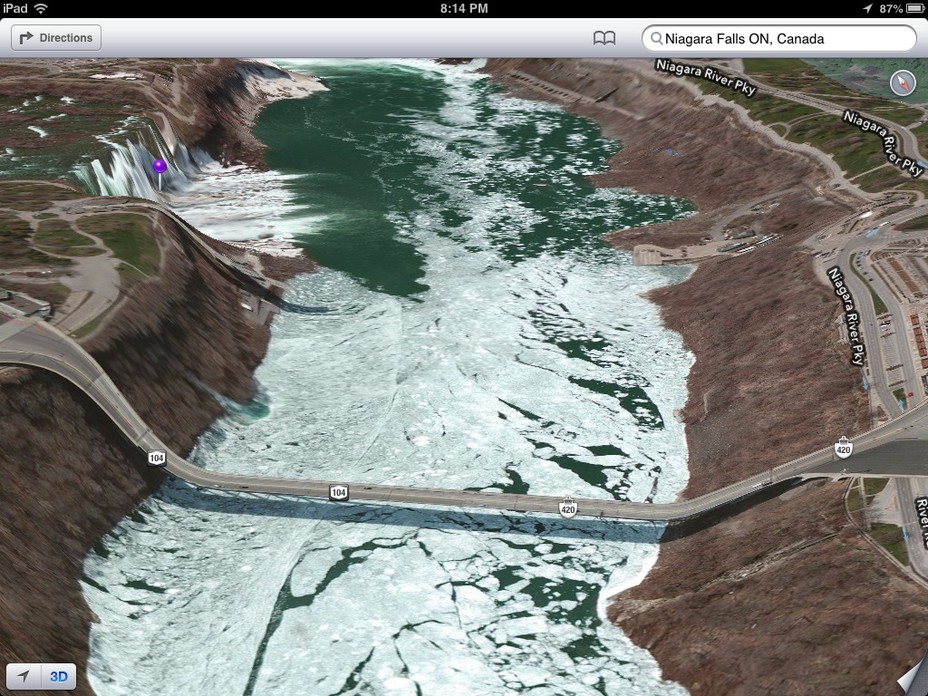 No one — seriously, no one — liked Apple's mapping software, introduced as the default app for directions on September 19, 2012 as the replacement for the well-liked Google Maps app. To put it lightly, the map had a bit of trouble doing what maps were required to do: It lacked details, distorted images, and made up or deleted locations.
Twitter (a common forum for complaints) had just reached 100 million users in 2011, and the clamor clearly had an impact. CEO Tim Cook issued a public apology on September 28, a little more than a week after the app's release, saying Apple "fell short on this commitment" and even fired iOS chief Scott Forstall, a longtime Apple employee.
The Apple Map mishap wasn't the only one in 2012. That year also saw the introduction of the lightning cord, another product users complained about right off the bat. But because the cord became widely adopted anyway and didn't disappoint all Apple users, the company never backed down for the product.
Response Times: 10 days for Apple Maps; Never for the lightning cord
Cases Closed? Yes for Apple Maps; No, possibly never, for the lightning cord
---
2014: Celebrity Photos in the iCloud, iOS 8.0.1, and Bent iPhones (We're Not Going to Discuss U2)
Where do we begin? The past month saw a crime ring of Internet bottom feeders stealing nude photos of celebrities allegedly from Apple's iCloud service, the iPhone 6 Plus bending in some owners' pockets, and the iOS 8.0.1 update making phones practically useless. (And let's not forget the most baffling mishap of them all: The faulty, Chinese translation-producing, access-denying livestream of the Apple event announcing the new phones, Apple Pay, and Apple Watch. Apple hasn't commented on this one yet — and probably never will.)
These most recent issues, though, have been solved quickly enough by the company. Apple tackled the stolen celebrity photos by launching an investigation the day after they hit the Internet, and released a statement two days later, finding that "None of the cases we have investigated has resulted from any breach in any of Apple's systems including iCloud(R) or Find my iPhone."
As for the software update, Apple was just as speedy. The company withdrew the update the day of its release and told users to reinstall the previous version of iOS 8. An Apple spokesperson also confronted the issue of bent iPhones for the Wall Street Journal, saying the device had passed all stability tests before its release.
Response Times: 1 day for iCloud investigation; day of for iOS update; 1 day for bent phones
Cases Closed? Yes for iCloud; no for iOS update; not really for bent phones
---
Despite the quick turnarounds, Apple's job isn't finished. The company, in its aforementioned response to the bent phones, dubiously cited only nine customers who have complained about the new shape (a support rep also offered some advice to The Next Web), and a concrete date for iOS 8.0.2 hasn't been announced. More important, Apple's investigation into the stolen celebrity photos may have come too late in retrospect. According to a Daily Dot report, the company may have known about iCloud's vulnerability since March of this year.
Even so, the latest cases show a faster response time for the company, and an awareness that not all of their products arrive in mint condition. And even if they embarrass Apple (and Apple fans), these responses mean Apple is willing to acknowledge its mistakes and recognize room for improvement, especially with software.
The company's relationship with U2, on the other hand? Yeah, that's not going away anytime soon.
This article is from the archive of our partner The Wire.