26% of Facebook Users Crop Vacation Photos to Hide Their Bodies
A new survey of how people use—and don't use—those pictures of themselves on the beach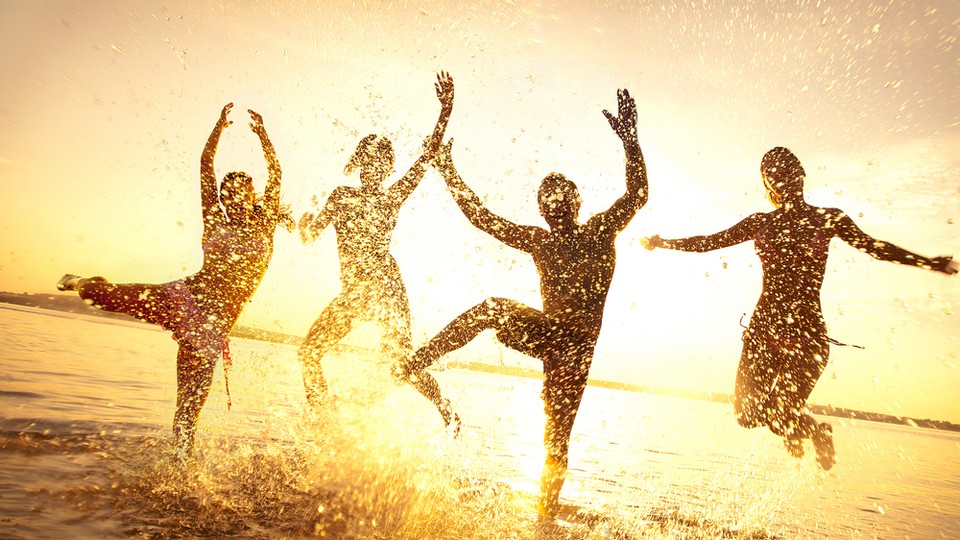 If a picture is worth a thousand words, a vacation picture is worth a thousand humblebrags. A photo of yourself at the beach/on a hike/riding the
Tennessee Tornado
at Dollywood is, of course, not just a memory captured or a fleeting moment made into a permanent thing; it's also a proclamation—of enjoyment, of relaxation, of day-seizing.
All that
YOLO
can lead, for the people who see your photos, to some serious
FOMO
. But the pictures keep coming—to the extent that nine in 10 Americans say they
share vacation photos
on Facebook. Why, precisely, do they do that sharing? According to a new survey, to "capture holiday moments" (54 percent of them, anyway); to "update family/loved ones on whereabouts" (61 percent); and because of the simple "enjoyment of sending photography" (64 percent).
Here's another thing the survey (commissioned by the software firm Cyberlink using the research firm YouGov) found: All that enjoyment can make your Facebook friends resent not just the fun you're having, but also
you for having it
. Some 34 percent of the people polled said they would consider
unfollowing or blocking their Facebook friends
just for posting too many vacation photos. FOMO is a rough thing.
When do American Facebook users edit or retake their vacation photos?
Crop photos to hide parts of their body they feel are unattractive (26 percent)
Crop so they are the main image (25 percent)
Add color effects/filters (33 percent)
Retake the shot at least once if they feel they are unsatisfactory (68 percent)
Edit photos to make themselves appear more attractive (13 percent)
How quickly do American Facebook users post pictures after returning?
Between 1-2 hours (11 percent)
Under 5 minutes (5 percent)
In 60 minutes or less (22 percent)
The types of photos Facebook users share while on vacation
Arriving at the airport (15 percent)
Hotel room (29 percent)
Self in sunglasses (19 percent)
Meals (27 percent)
Friends and family (75 percent)
A cocktail (17 percent)
View from window or balcony (51 percent)
The surrounding area/landscape (By the pool, beach, mountains, etc.) (72 percent)