Explore a Shipwreck, in Real Time
The Nautilus Project turns deep-sea treasure-hunting into live entertainment for the desk-bound.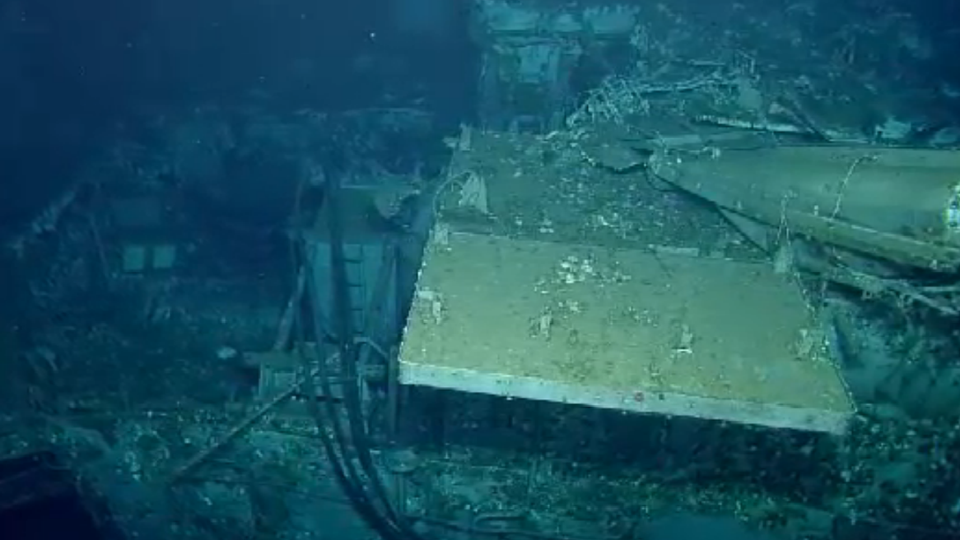 The ocean is, along with so much else, a graveyard. Ships both ancient and modern, both famous and well-known only to a select few, have met their ends at the ocean floor. Sometimes, we exhume their bodies—for science, for exploration, for a sense that we owe it to the dead to bring their remains back to shore.
The Nautilus Expedition is doing that work in the Gulf of Mexico. And it's doing it right now. While the expedition at large is meant to document "the myriad natural and cultural resources that lie in U.S. waters"—including such deep-sea delights as brine pools and deep-water coral reefs—the team of explorers is also focusing on the exploration of shipwrecks.
Some of those include: the German U-boat U-166, which sank in 1942 during the second World War—the only U-boat known to have sunk, with all hands still aboard, in the Gulf of Mexico. It also includes the Robert E. Lee, a steam passenger ship that sunk after it was torpedoed by U-166. (In that case, 250 of 270 passengers were saved before the ship sunk.) But right now—as I type—the team is exploring a U.S. military ship that sunk recently. And you can watch the exploration of it live, in real time, at the Nautilus site.
The live video (audio: running commentary from the explorers) to some extent demystifies the wreck-exploration experience. This is a bunch of scientists, being scientists. You can hear them being confused and then wowed and then unimpressed. It's all very human and pragmatic. And while the explorers—with the help of submersible robots and complex mapping equipment and radar and sonar and all the rest—do their work, the rest of us can watch them as they go along. From the surface, and from our desks.