Malaysia Airlines Crash: Could Separatist Fighters Have Hit a Plane Flying at 33,000 Feet?
Even a relatively unsophisticated military force could take down a passenger jet with a weapon that has been seen in Ukraine.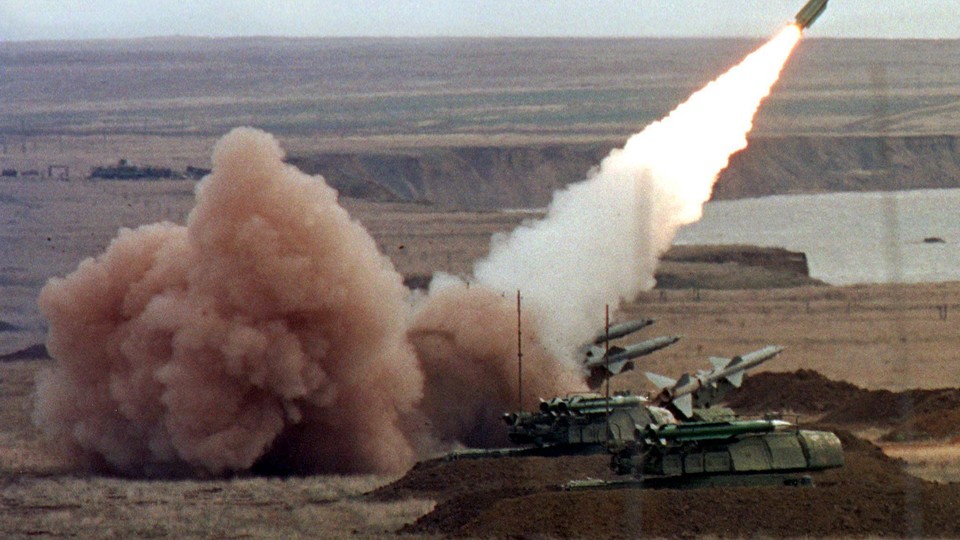 A Malaysian Airlines Boeing 777 has crashed in the Ukraine, in a region that's been marked by battles between the government and a Russian separatist movement.
Before it crashed, the plane was flying at 33,000 feet, according to The New York Times. 
It is not clear how the plane went down. However, because of the region's instability, the immediate suspicion is that it was shot down. Both the Ukrainian military and the separatists calling themselves the Donetsk People's Republic have denied responsibility.
Andrei Purgin, deputy prime minister of the Donetsk People's Republic, told the Times, "We don't have the technical ability to hit a plane at that height." Nonetheless, Anton Gerashenko, whom the Associated Press calls "an adviser to Ukraine's interior minister," posted on Facebook that the plane was shot down "by a missile fired from a Buk launcher."
Stipulating that we don't know what happened yet to create this tragic situation, it makes sense to test the plausibility of the assertions being made. Is hitting a plane flying at 33,000 feet even within the realm of possibility, given what kinds of weapons technologies the separatists have? Maybe. AP journalists reported seeing an anti-aircraft system resembling what's called a Buk missile system in the disputed region.
"Purgin said he did not know whether rebel forces owned Buk missile launchers, but said even if they did, there had no fighters capable of operating it," the AP wrote.
The Buk system was developed by the old Soviet Union. Its missile batteries are portable. The missiles themselves are radar guided. If one is in the area, and there are people who can operate it, it has the technical capability to shoot missiles far beyond 33,000 feet.
A passenger jet, in particular, would make an easy target, relative to a fighter jet or a rocket. They are big and they move in very predictable straight lines across the sky. Passenger planes emit a transponder signal, too, which could be used for tracking.
This is not to say that a particular group shot down the plane, or even that we know, definitively, that the plane was shot down.
But the point is: it may sound implausible that a group of rebel fighters could take out a 777, but, given the right anti-aircraft weaponry, it is not.