The Most Burning Man Thing Ever
A colossal brain-shaped jungle gym lights up to reflect actual neurological activity.
Where else might a person encounter a retrofitted school bus topped with a giant, climbable, light-up, model of an actual human brain but at Burning Man? 
In technology circles, the enormous counterculture celebration known as Burning Man—held on the Nevada desert, in August—is somewhat infamous. Tesla CEO Elon Musk has hailed its bigness and weirdness: "take the craziest L.A. party and multiply it by a thousand and it doesn't even get…close." The week-long festival is a smorgasbord of unreal and delightful experimentation in music, art, and just about everything else—which means Dr. Brainlove, as this project is called, will fit right in.
Dr. Brainlove is an enormous, drive-able jungle gym that will light up in ways that mirror actual brain function. Scientists and engineers are constructing the humongous steel brain based on an MRI scan of neuroscientist Natalia Bilenko's actual brain. (And though it's being built for Burning Man next month, its developers say they're already getting questions about whether Dr. Brainlove might tour around to museums, science festivals, and the like, once the weeklong festival is over.)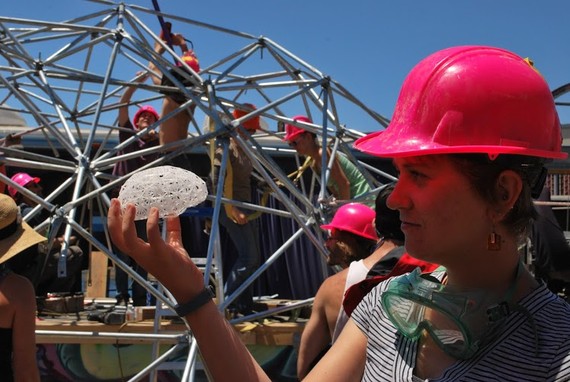 Dr. Brainlove is what Burning Man devotees call an "art car," a vehicle built to look like a pirate ship, deep ocean fish, locomotive, duck, flying saucer, scorpion, dragon, submarine, and just about anything else imaginable.
"A giant brain out of steel," said Karen Robinson, an electrical engineer who is part of the team building the structure. "It's just so ridiculous but also achievable if you have the set of skills this group of people have. That makes it a really cool thing."
Check out some of these other Burning Man art cars from over the years: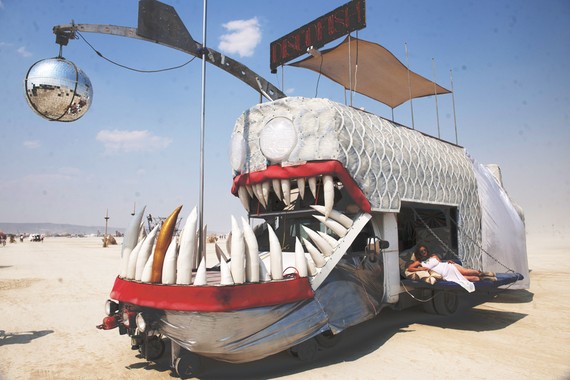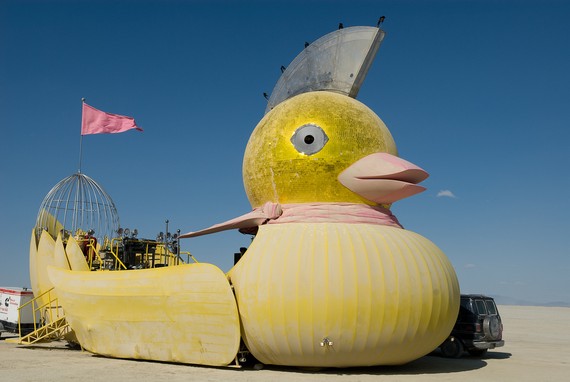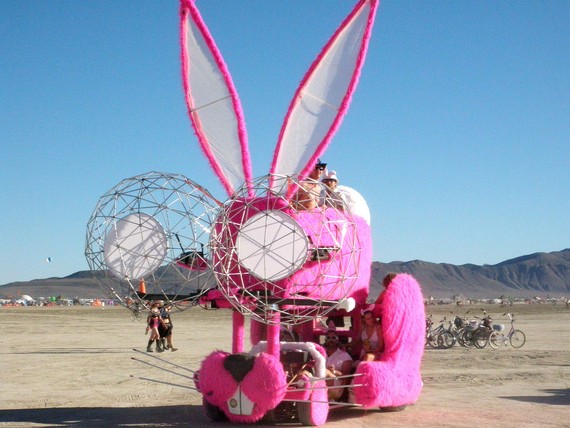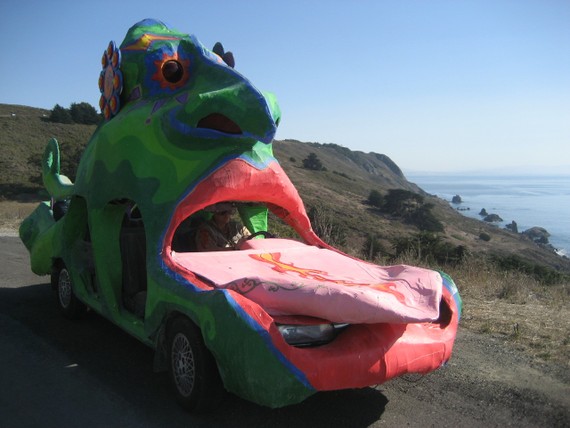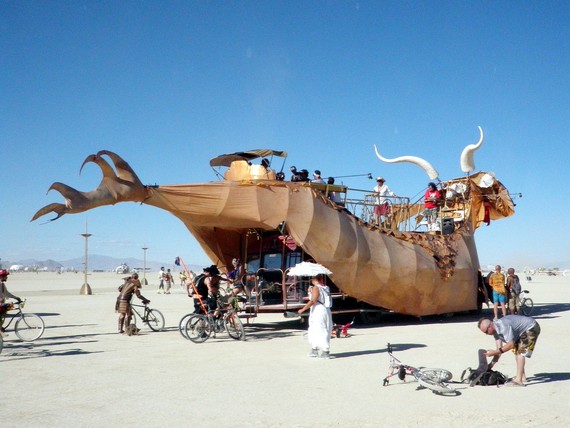 The team behind Dr. Brainlove is associated with Phage Camp, a Burning Man group that tries to infuse the festival with science—including giving lectures and setting up mobile science exhibits. (Another group of scientists associated with the camp is building a giant Tesla coil rigged up to a DJ booth so that people can "dance under freaking lightning.")
Robinson and her fellow brain builders got blueprints for the 14-foot-tall and 24-foot-long steel structure from a company called Digital Permaculture, which draws up steel-grid model plans and provides the double-layer struts necessary for construction. (The steel structure alone will cost about $6,000, and Dr. Brainlove's designers are still hoping to raise about $10,000 on crowdfunding site Indiegogo for the overall project.)
The Dr. Brainlove team finished connecting the more than 600 individual struts this past weekend. "It's all these steel bars that have to be bolted together and each one of them is unique so they're all very carefully labeled and numbered," Robinson said. "I find it interesting because we do so much work with mass-produced things that are very standardized. So this is a very, very different process where everything is sort of unique."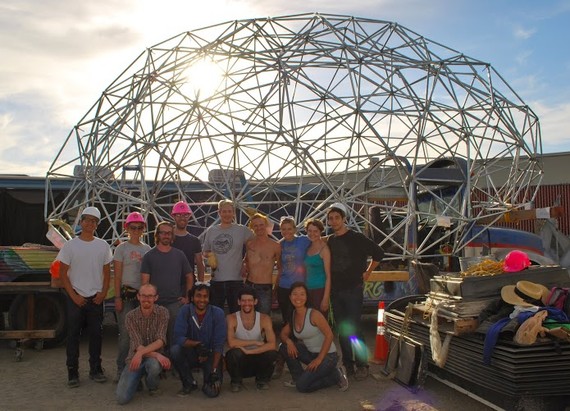 Next, the brain structure, which weighs more than a ton, will be attached to an old Blue Bird school bus. "We chopped the top off so it is now a flatbed school bus," said Nicholas Christie, a structural and mechanical engineer who is working on Dr. Brainlove. "It looks really cool. We're going to mount the brain on it."
Once the brain's in place, the driver's seat of the bus will be located in the prefrontal cortex—a delightfully meta detail that reflects the kind of executive function that occurs in that part of the brain. Dr. Brainlove will also be wired with colorful fiber optics and custom LED lights that are designed to look like neural pathways. ("We have a lighting wizard," Christie says.)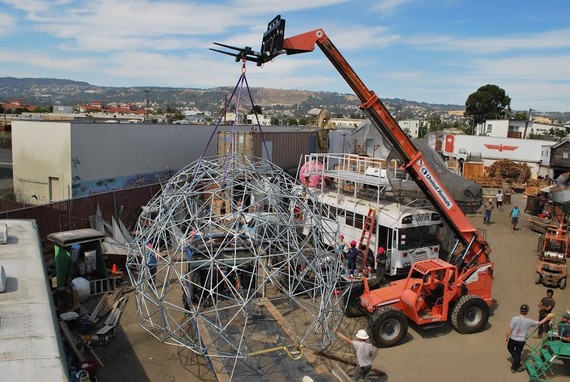 The brain's operators will be able to light up certain areas of the brain to show people different parts of it. The lights will also be used for function—as a geographical marker at night—and for fun. "In some situations we'll want to have them moving to the music more like a dance party," Robinson says, "and then sometimes we will talk about epilepsy or something and have it be a strobe light."
The team is also toying with the idea of having lights respond to music in a way that would mimic a person's real-time brain activity in response to that sound. And already there are ideas about what projects the giant brain might inspire in years to come. There's talk of designing a skull encasing for the brain, or a spinal cord, or even a mega heart—one big enough to crawl through that's pulsing with compressed air.
Any real plans will have to wait, Christie says. "I don't have the brain capacity right now," he said.