The 'World Cup Starter Kit' and the Future of Twitter
The social network unveils its brilliant new way to tap new users directly into exciting new networks of interesting people.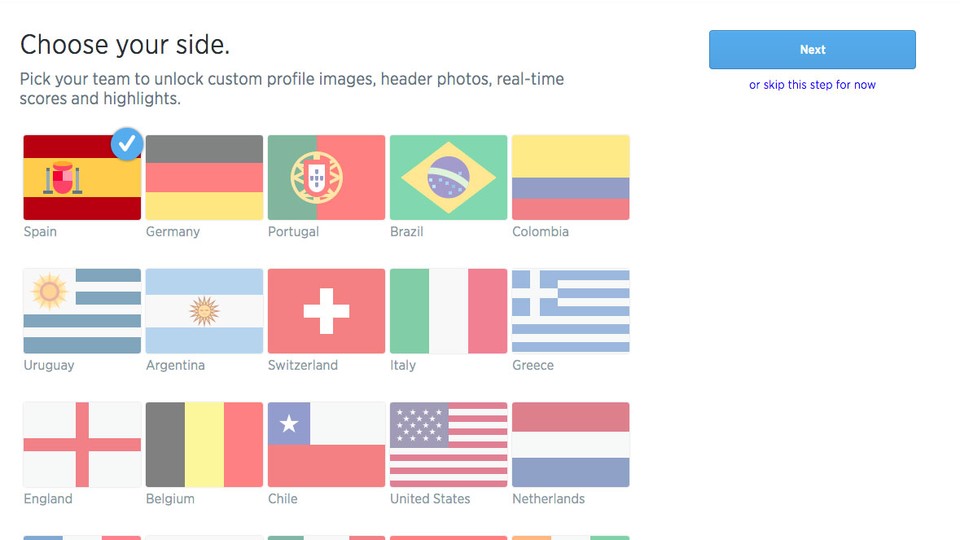 I opened my Twitter tab this evening to discover that Twitter had placed a bar across my timeline inviting me to unlock some special World Cup features. Well, I like the World Cup and I love special features, so I clicked through.
What I found was smart. Twitter has created "starter kits" for each of the sides playing the Mundial. Each one has about 90 Twitter accounts that help you follow what's happening in real time. If you were a new user and didn't know how to follow soccer on the service, this would instantly put you in the real-time networks that talk about the sport.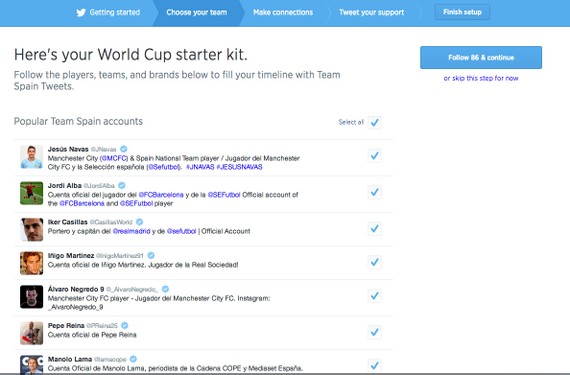 I think it also speaks to how Twitter sees its mass market play. It has captured the hearts and minds of people who want to know about the news before it's on the blogs (and a variety of other dense, fast social networks).
But how many people really care about the news in the way that the core mechanics of the network encourage? More than 10 million probably, but a lot less than 100 million. In the US, the network's active user growth has nearly stalled out. And it has proven difficult, despite international user growth, to keep total timeline views (a proxy for engagement) growing.
So, Twitter needs to bring in and then retain more new users. And a great way to do that is to take these big events that are so fun to follow on Twitter and find a way to make an advanced user experience available to the noobs. That's what the starter kit does, and it's one of the best ways that I've seen Twitter enhance the new user experience.
While they've been working on making things better for new people, most of their effort has been tweaking the user interface and improving account recommendations. This is a wholly different animal: they're trying to plug people into new and interesting networks, which taps directly into Twitter's value proposition for the people who really love it.