Cable Boxes Use an Absurd Amount of Energy, Even When They're Off
That innocuous little device atop your TV has a surprisingly large carbon footprint.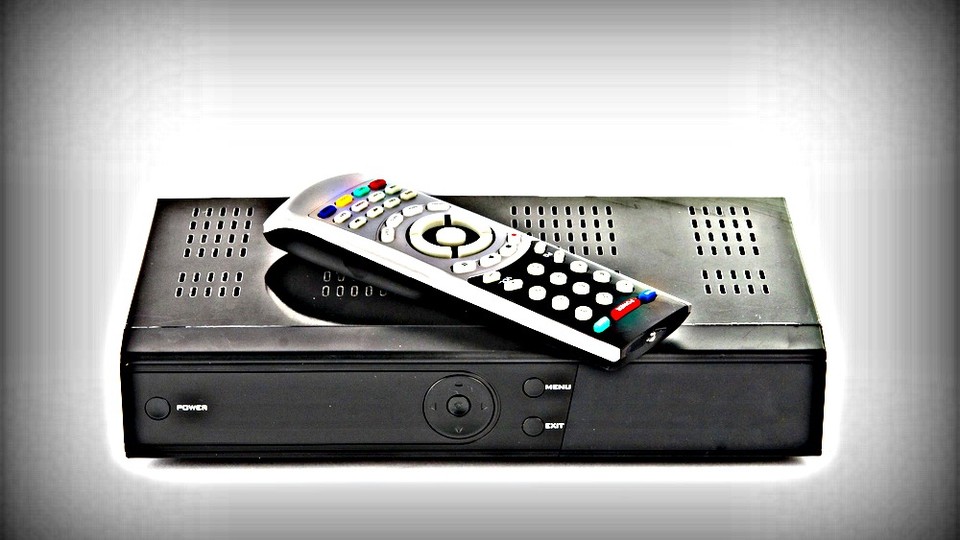 Game of Thrones is about a collection of power-hungry individuals. This, it turns out, is appropriate. Because the machines many people use to experience the show—cable boxes, allowing live and time-shifted viewing—are themselves collections of power-hungry individuals. Set-top boxes, the Los Angeles Times reports, are shockingly greedy energy-guzzlers. There are approximately 224 million of them in the United States, dotted across the nation's living rooms and bedrooms and taprooms. And, combined, they consume approximately the same amount of electricity as would be produced by four nuclear reactors—enormous ones, running around the clock.
The boxes have become, the Times writes, "the biggest single energy user in many homes, apart from air conditioning."
That's because they are, unlike Game of Thrones viewers, extremely bad at enjoying some downtime. The boxes don't just consume power when you're using them; they also suck up energy when they're turned off. That's in turn because there's a whole mess of work being done under the boxes' casing: spinning hard drives, program guide updates, software downloads, all going on in the background. To the extent that "the devices," the Times puts it, "use nearly as much power turned off as they do when they are turned on."
You could actually unplug the boxes to stop all that work from being done ... but then, of course, you'd have to reboot the machine. And you know what that requires? Yep: energy.
All in all, a set-top cable box with a DVR can consume as much as 35 kilowatt hours a month—meaning that it alone can account for $8 a month in electric bills (at least, that's according to reporting coming from the Times, for a Southern California consumer). Which is "a classic case of market failure," Andrew McAllister, a member of the California Energy Commission, tells the Times. "The consumers have zero information and zero control over the devices they get."