Method Journalism
2014's most talked-about media startups aren't distinguished by the what, but the how.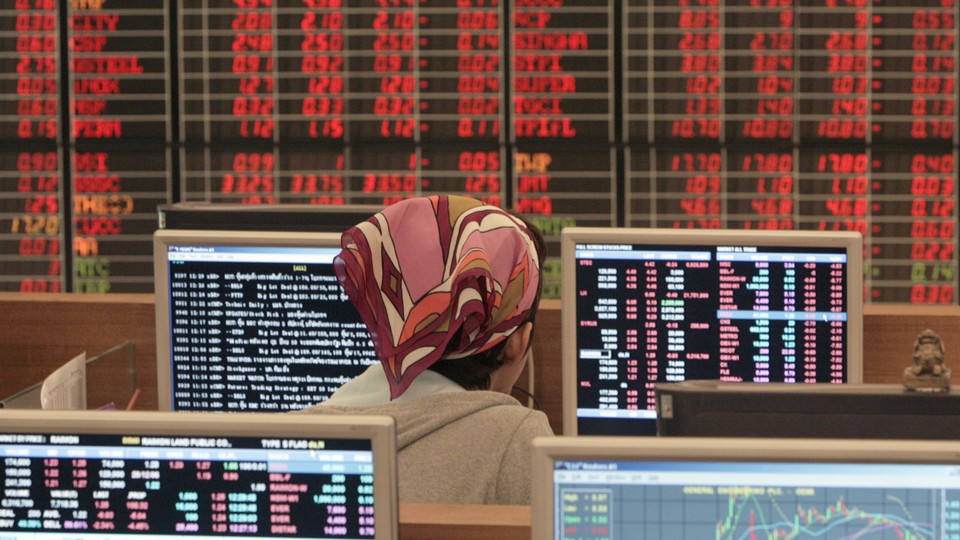 With the launch of new site after new site in 2014, it's been a fascinating time to watch digital media try to figure itself out. Amid the turmoil of disruption, buffeted by tech companies' control over information distribution, but aware of new fields of possibility, the past few years were filled with defending legacy brands.
So this new round of sites—Vox, FiveThirtyEight, the Upshot, Matter, Circa, Inside—seem like the first full-fledged embodiments of a bunch of arguments about what will work in digital media.
There's been lots and lots of chatter about them, for good reason. These are exciting sites and they're doing great work, and they are also making mistakes and doing weird stuff as they find their identities. There's a lot to talk about individually and as a group.
But the more I thought about what's different in this era of media relative to earlier ones: none of these sites is focused on a area of coverage. They are, instead, about the method of coverage.
FiveThirtyEight is the most clear about this in Nate Silver's manifesto about their method: "FiveThirtyEight is a data journalism organization."
Ezra Klein at Vox also talked about the need  "to build an organization from the ground up, dedicated to doing the things that I wanted to do, which is creating this persistent explanatory content."
Circa makes news content designed for phones, built on a new method for structuring the data (quotes, locations, etc) that resides inside stories: "At Circa we do things differently. The process of creating a story requires the writer to tag information in a structured way."
The Times' Upshot focuses on "plain-spoken, analytical journalism." David Leonhardt was so specific in spelling out how it would cover the news that he even specified his preferred grammatical point of view: "One model for our work is Tara Parker-Pope, who runs The Times's health-focused Well blog. She talks to readers directly, using the first and second person."
Inside has the most extreme method in this basket of sites. They promise readers only "300-character, fact-filled updates [that] give you what you need to know while on the go."
Matter, which relaunched this week as a magazine published on Medium.com, published a note from its new editor-in-chief that many thought was short on specifics. But they told us enough. What data is for FiveThirtyEight, explainers are for Vox, mobile-first structure for Circa, experimentation itself is for Matter. "Mostly, Matter is going to try stuff," EIC Mark Lotto wrote. That's their method.
Now, I'm not saying this is an iron-clad rule of digital media. There are exceptions: The Information, Recode, and the First Look network of sites are all very explicitly about something. But Pierre Omidyar-backed sites might not be subject to normal market pressure, and Recode was born as AllThingsD in a different era of media thinking.
And some of the (slightly) older digital media brands fit firmly within the trend: Buzzfeed springs to mind, especially in its lists and quizzes. And Upworthy, too.
In a world where traditional beats may not make sense, where almost all marginal traffic growth comes from Facebook, where subscription revenue is a rumor, where business concerns demand breadth because they want scale… a big part of the industry's response this year has been to create sites that become known by how they cover something rather than what. (With the implication: And then they can cover anything that looks viral.)
I think this is the next step in the formalization of the move away from "newspaper voice." At first in the freedom of web media, we got the cacophony of the blogosphere. Then, the corporatization and systematization of "webbiness." And now we get these sites, which are trying to develop a point of view and way of doings things that is differentiated from the melange we see on every kind of webby website.
I don't have a problem with all this. Fighting it would be like willing the Pacific plate to stop its slow motion collision with the continental crust of North America.
But I think about the 20th-century heyday of magazines. If you wanted to start a new magazine, it would usually have been about something, either a topic (Vogue, Wired, Forbes) or a place (Texas Monthly, New York). These new sites are explicitly not about anything. That's a selling point. At the most generous, we could say they're about "the news," if you define that as whatever people are talking about.
It seems to me there is an opportunity in defining new phenomena in the world that should be covered, and then launching publications that can do so. Sure, it's risky. But the upside is that you end up riding the rising tide, rather than bobbing in the ocean like all the other boats.
I will say that it seems absurd to say that we need some more publications that are about something. But that's where we're at.