Coal's Share of Energy Consumption at Highest Level Since 1970
Despite the shale gas boom and surge in renewables, coal's global position is as strong as it has been in four decades.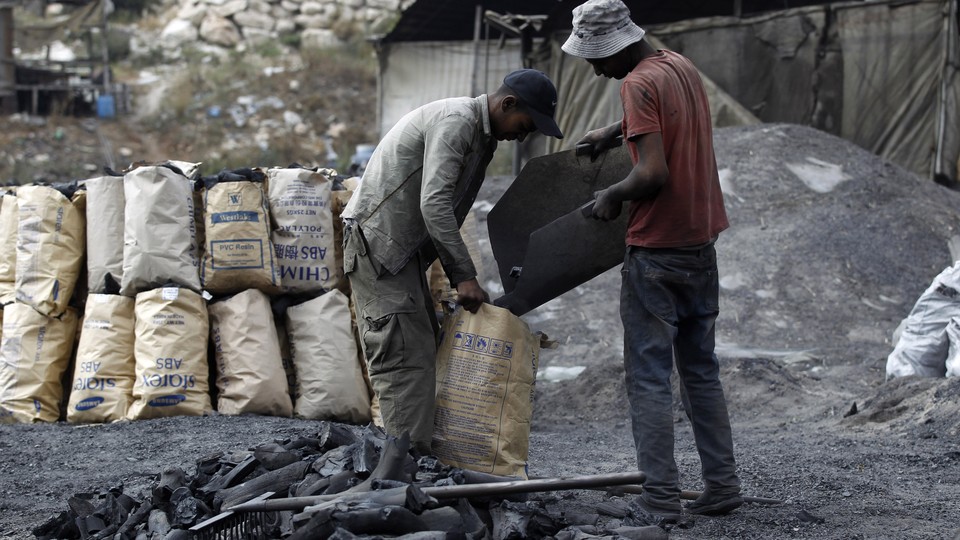 This is not how you deal with climate change.
In 2013, coal reached its largest share of the global energy market since 1970.
Coal has reached its highest market share of global energy consumption for more than 40 years, figures reveal, despite fears that its high carbon emissions make it a prime cause of climate change. The use of coal for power generation and other purposes grew by 3% in 2013 – faster than any other fossil fuel – while its share of the market breached 30% for the first time since 1970, the BP Statistical Review reports.
That number comes from the BP Statistical Review, one of the energy industry's biggest fact dumps.
Coal consumption was up 3 percent. That's actually a decline from its 10-year average of growing 3.9 percent per year. They say that's largely due to a decline in coal consumption growth in China, though even with its current wobbly economic growth, "the country still accounted for 67 percent of global growth.
Where to look next? "India experienced its second largest volumetric increase on record and accounted for 21% of global growth," we read. And they are just getting going.
Even in the wealthier OECD countries, "consumption increased by 1.4 perecnt, with increases in the US and Japan offsetting declines in the EU."
If any of this surprises you, some people like Gregor MacDonald called coal's continuing surge years ago. "Oil, natural gas, and alternatives dominate the headlines when it comes to energy," MacDonald wrote in 2011. "But there's a big and largely-overlooked revolution occurring with the energy source likely to become the most preferred fuel for a world in economic decline: coal."
---
This is one of today's 5 Intriguing Things, my daily curated look at our world's futures. You can read the full newsletter and get all five links delivered to your inbox each morning by subscribing here.