When It's Time to Replace the Cat, Let Machine Vision Help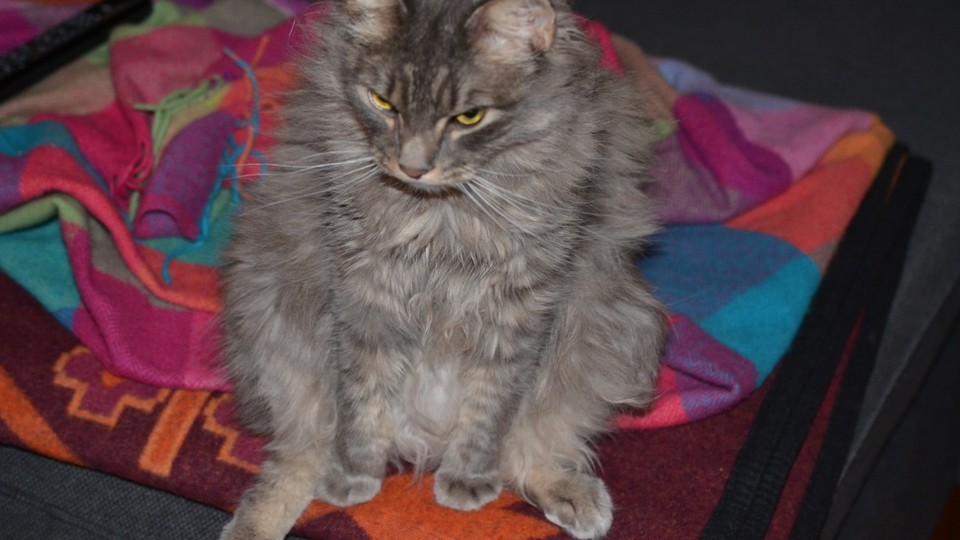 1. A kind of grisly, kind of sweet new application of machine vision.
"Still mourning the loss of your little buddy Chairman Meow? Upload a photo of him or your favorite Lolcat into PetMatch, and the app's machine vision algorithms will find a similar looking kitty in your area that you can adopt. Sounds adorable, but PetMatch is no joke. It's the first consumer app from Superfish, a $20 million-funded startup with a dozen PhDs working to teach computers to see like humans."
2. All kinds of signals about the future in this move: Coursera co-founder and Stanford AI guy, Andrew Ng, is headed to Baidu, the Chinese search engine company.
"The new Silicon Valley lab will work on more fundamental research, he says. The hope is that this broad remit and Ng's star quality, combined with Baidu's capacious stores of images, text, and video, will lure leading talent.. Ng will guide that effort in his new position as Baidu's head of research, overseeing the Silicon Valley lab, Yu's lab, and another lab in Beijing that's dedicated to big data. He will work out of the Sunnyvale lab, in which Baidu says it will invest $300 million over five years."
3. The National Highway Traffic Safety Administration's preliminary statement of policy about autonomous vehicles is gung ho, to put it mildly.
"Although this Statement focuses on the enormous safety potential of these new technologies, they offer an even wider range of possible benefits. Vehicle control systems that automatically accelerate and brake with the flow of traffic can conserve fuel more efficiently than the average driver. By eliminating a large number of vehicle crashes, highly effective crash avoidance technologies can reduce fuel consumption by also eliminating the traffic congestion that crashes cause every day on our roads. Reductions in fuel consumption, of course, yield corresponding reductions in greenhouse gas emissions. To the extent vehicles can communicate with each other and with the highway infrastructure, the potential for safer and more efficient driving will be increased even more. Drivers—or vehicles themselves—will be able to make more intelligent route selections based on weather and traffic data received by the vehicle in real time. Mobility for those with a range of disabilities will be greatly enhanced if the basic driving functions can be safely performed by the vehicle itself, opening new windows for millions of people."
4. A history of Paris, in one pool.
"'It was impossible to hide our pleasure to jump noisily in the special bus sent by Saint-Jean-de-Passy High School, each Tuesday,' went one recollection of 1961. 'We arrive, rush through the entrance gate and dash in our little changing rooms, in line and identical. For us, going to Molitor means, above all, no classroom, no homework, and that fantastic atmosphere…The teachers Bourbon and Santini, return us to order with their shrill whistles.'"
5. How to think about that now-ubiquitous form of media: the urban development project rendering. 
"Over the past five years, computer-generated images (CGIs) have become commonplace as a means to market urban redevelopments. To date, however, they have been given relatively little attention as a new form of visualising the urban. In this paper we argue that these CGIs deserve more attention, and attention of a particular kind. We argue that, instead of approaching them as images situated in urban space, their digitality invites us to understand them as interfaces circulating through a software-supported network space. We use an actor-network theory understanding of 'network' and argue that the action done on and with CGIs as they are created takes place at a series of interfaces. These interfaces—between and among humans, software, and hardware—are where work is done both to create the CGI and to create the conditions for their circulation. These claims are explored in relation to the CGIs made for a large urban redevelopment project in Doha, Qatar."
Today's 1957 American English Usage Tip
bivalve. For succulent bivalve see PEDANTIC HUMOR.
Apparently this was a common joke? I googled around to provide you a link about it, but ... all I could find was this advertisement in a Montreal paper, which read, "THE SUCCULENT BIVALVE / A hackneyed phrase, but find a better."
Follow up from yesterday's billion idea: if you want to know more about why Americans are wrong about our idea of a billion, check out this excellent video about the long and short systems, which a fellow reader sent in.
Understand Them as Interfaces