What a Baby Stick Bug Looks Like
Mostly like an itsy bitsy little stick, but with pluck
I know Memorial Day is a serious and important holiday to consider service to the country.
But it's also a day when people celebrate the coming of summer, and BBQs, and sitting on grass, soft blades against skin.
Well, here in Oakland, we were sitting out back, sun pouring over the fence, light breeze blowing through the neighbor's prayer flags and all that, when we discovered a itsy bitsy stick bug. It looked precisely like an itsy bitsy stick.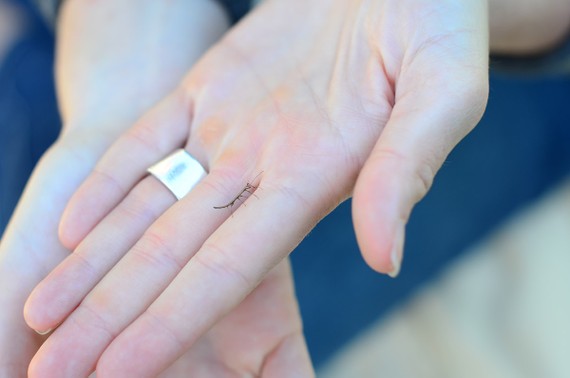 I'd never seen a baby stick bug. And  I did not anticipate that it would be so cute. (Though I should have! What baby thing is not cuter than its adult counterpart? And stick bugs are basically the fennec foxes of the phylum arthropoda already.)
So, of course, I went and grabbed my macro lens and started snapping pictures as our friend Wendy MacNaughton did her best to keep the bug in/on her hands. At one point, the baby stick bug came to a gap between her fingers, which, to such a tiny creature, was like a crevasse on K2. So, it gathered itself, reeeeached out with its first pair of legs, caught the other side, and then calmly brought the second and then third pair over.
It was almost stirring! Good job, little fake stick insect! Anyway. If you would like to option this story for a major animated feature film, please email.
Enjoy your Memorial Day everyone.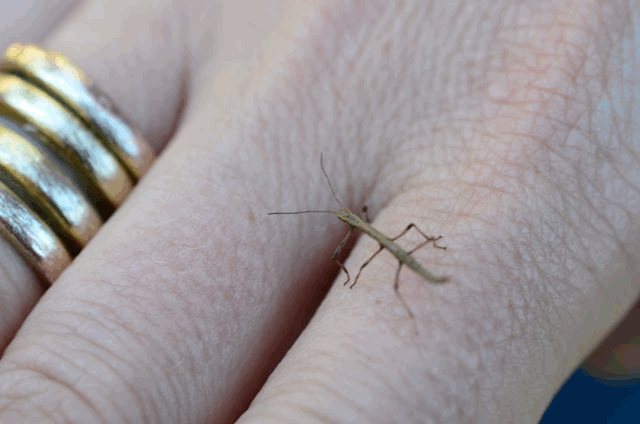 Oh, and here's a close-up GIF of this same momentous crossing.