The Hacker Who Worked on a Navy Nuclear Aircraft Carrier
And the sensitive information he and his friends stole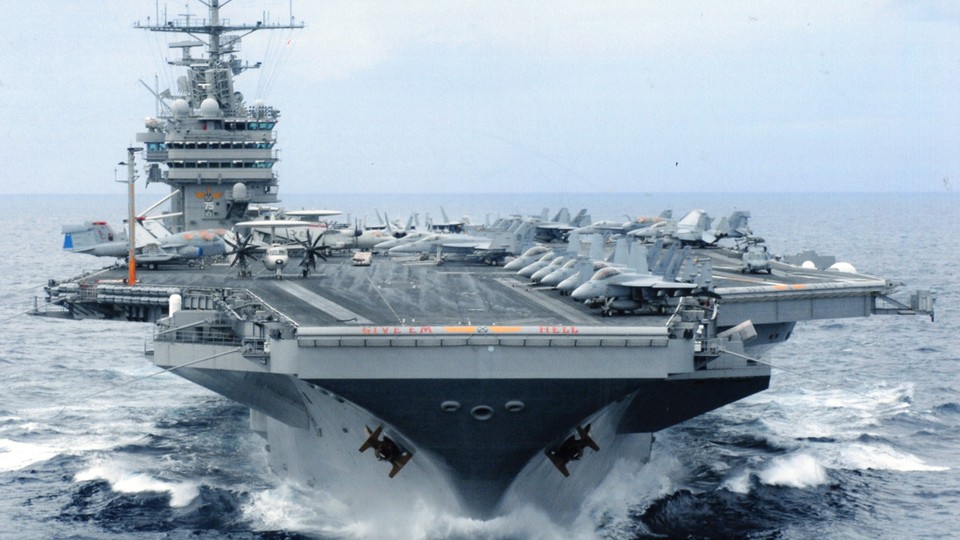 Nicholas Knight and his hacker crew, Digi7al, were a lot like other hacking crews. According to a Federal indictment filed this week, they broke into computers, took information, posted it, and boasted about their exploits.
But there is a key difference: Nicholas Knight was employed by the Navy on the nuclear aircraft carrier USS Harry S. Truman. He called himself a "nuclear black hat," black hat being a common term for a broad array of malicious hackers (think outlaw motorcycle clubs).
Knight was working as sysadmin supporting the ship's nuclear reactor. But the indictment alleges, he was also hacking Los Alamos National Laboratory, AT&T, the National Geospatial-Intelligence Agency, the Department of Homeland Security, the Toronto Police Service, and the Navy itself.
The Navy discharged Knight after he was caught trying to worm his way into a Navy database while aboard a Navy vessel.
The exploit that drew the focused attention of the authorities was the capture of at least part of a database that held the information of 200,000 Navy servicepeople who were being transferred. They employed a common hacking technique called a SQL injection, in which attackers probe a database to understand and (ultimately) exploit it.
They posted the information—with social security numbers redacted—and crowed about it on Twitter. The Navy service underpinned by the database was shut down and never reopened, causing logistical hassles for individuals and the armed service itself.
The indictment doesn't disclose much information about the attack on the National Geospatial-Intelligence Agency, but this is the agency that serves as, roughly, Google Earth for the military. As they describe their mission: "NGA is there to Know the Earth… Show the Way… Understand the World."
It's also unclear precisely what Digi7al obtained from Homeland Security's Transportation Worker Identification program, although the indictment implies they got into a database that contained the "biometric and other sensitive personal information" of DHS workers at maritime facilities.
Perhaps the scariest haul from their exploits were the 2,500 usernames and passwords of Toronto police affiliates, along with the personal information of 500 police informants. Yikes.
At the time of this writing, the website for the USS Harry S. Truman was down.