Get to Mars by Selling All Your Earthly Possessions
Elon Musk wants a ticket to Mars to cost $500,000. For those left behind, he'll have a cheap electric car for you.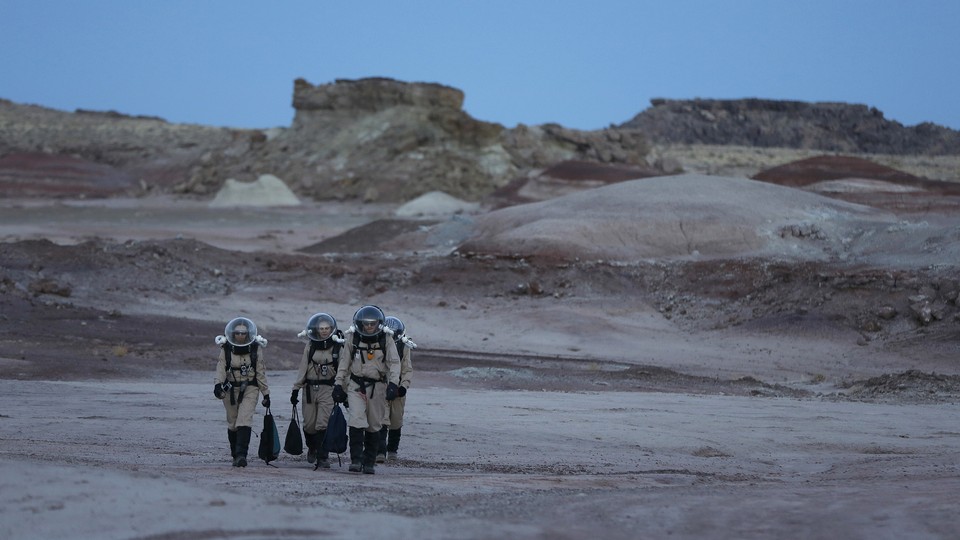 You and I aren't going to Mars anytime soon, but if and when a base is established on the Red Planet one day, Elon Musk wants a ticket there to cost about what you'd pay for a California home. In other words, about $500,000.
"From a ticket price perspective, we've got to get the ticket price down to the point where enough people can afford to go to Mars if they sell all their stuff on Earth," said Musk Wednesday during the World Energy Innovation Forum confab at Tesla Motors factory in Fremont, California, which formerly churned out cars for General Motors and Toyota.
Musk, of course, has made no secret of his ambition to use his SpaceX rocket company as the vehicle to get thousands of people to Mars to establish a permanent human presence.
But that's not going to happen until the cost of space travels fall exponentially and the technological hurdles of building a Mars colony are overcome. And that's likely rather far into the future.
Closer to reality is a mass-market electric car that can travel 200 miles or more on a charge. In other words, a Tesla Model S for the price of a Nissan Leaf.  Musk made headlines—again—when his other venture, Tesla, announced plans to build the world's largest lithium ion battery manufacturing plant—the so-called $5 billion gigafactory—to drive down the costs of long-rage electric car batteries.
"To achieve the volume necessary for a mass-market car and to reduce costs, we couldn't scale this factory to its historical capacity of half a million cars a year at any price because there's just not enough battery capacity in the world," Musk said. "We're building the gigafactory because there's no other way to scale."
He said he expects the gigafactory to reduce the costs of lithium-ion battery packs by more than 30 percent by 2020. He said the factory will also make battery packs for residential and commercial energy storage so homeowners and businesses can bank electricity generated by solar panels and other sources of renewable energy for later use.
According to Musk, the gigafactory will be home to every aspect of battery making. Some companies will manufacture the anodes, cathodes and electrolyte for the batteries while Panasonic will make the battery cells. Tesla will then assemble the modules into battery packs.
"We're talking about subcontracting from the mine, getting [raw materials] delivered to the factory with the battery pack coming out the other side," he said.