Can Green Diesel Wean the U.S. Off Oil?
A Louisiana refinery ramps up production of a biofuel that could power everything from Jettas to jetliners.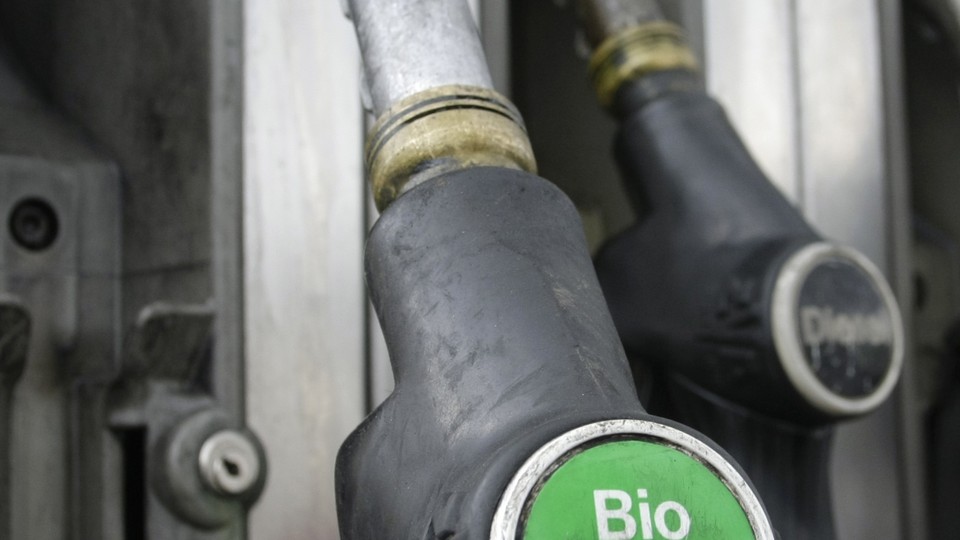 When it comes to kicking the United States's oil addiction by substituting biofuels—mobility methadone—the nation has repeatedly fallen off the wagon.
For instance, the U.S. last year was supposed to have produced 1.75 billion gallons of cellulosic biofuels to meet a Congressional mandate set back in 2007. How many gallons did the U.S. actually make? 810,185. And one of the country's few advanced biofuel refineries, Kior's facility in Mississippi, has been shut down since January due to manufacturing glitches.
But there was some promising news today. A renewable diesel refinery operated by Diamond Green Diesel in Louisiana has ramped up to producing 130 million gallons a year of biofuel made from tallow and cooking grease and oils. It's a proverbial drop in the gas tank of America's fuel consumption but this "green diesel" could be a bridge to the always-in-the-future age of biofuels made from algae and other exotic feedstocks.
That's because green diesel is not biodiesel—the stuff you see in Austin and Berkeley being pumped into 30-year-old Mercedes sporting bumper stickers reading "Biodiesel: No War Required."
Green diesel, on the other hand, has a different molecular structure that gives it more energy density than biodiesel. In fact, scientists at Boeing discovered this year that green diesel packs so much of a punch that it could be used as an aviation biofuel. It's also a so-called "drop-in" fuel, meaning it doesn't require any modifications to vehicle engines or the pipeline system.
The Louisiana facility uses biofuel refining technology developed by Honeywell's UOP division. "We're at a real tipping point in the renewable area," Veronica May, Honeywell UOP's vice president of renewable energy and chemicals told me.
"The technology is available, large companies are willing to invest in the technology and have some control over how they blend those fuels," she added, noting that Honeywell expects to announce soon that other biorefineries are coming online.
Unlike Kior, which was a startup backed by Silicon Valley venture capitalists, Diamond Green Diesel is hardly the product of environmental entrepreneurs. The firm is a joint venture partly owned by oil giant Valero, which was one of two Texas petroleum companies that in 2010 unsuccessfully bankrolled a ballot initiative to gut California's landmark global warming law.
If you can't beat 'em, join 'em.