All the World's Glaciers, Mapped
The first statistical analysis of the world's glacier distribution offers insight into melting ice.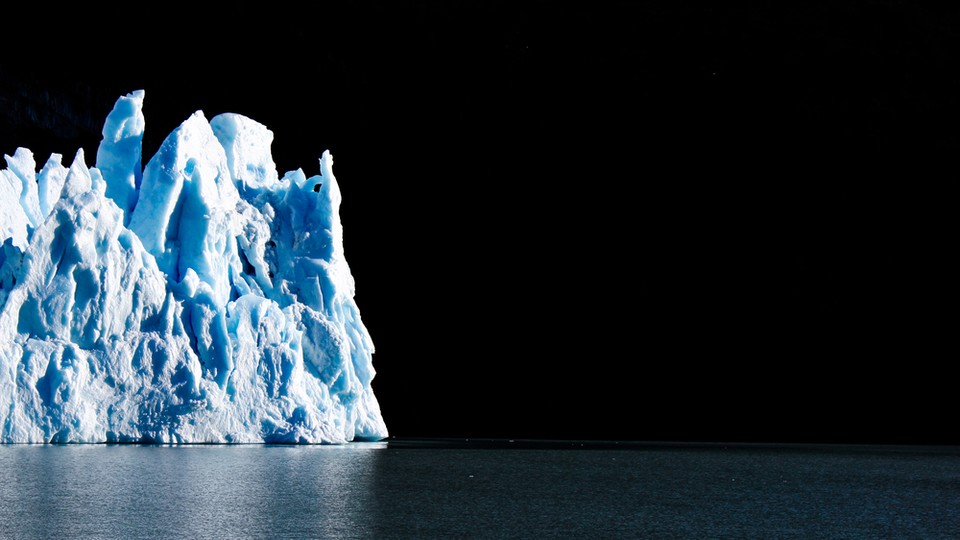 There are, at the moment, nearly 200,000 glaciers on Earth. They have a volume of nearly 106,000 miles cubed, and cover an area of about 453,000 miles squared. This means they cover an area roughly equivalent to that of Germany, Poland, and Switzerland combined.
We know this in large part because of satellite data. But we know it more specifically because of a new survey, just published by an international collection of scientists in the Journal of Glaciology, that uses sent-from-space data to provide a comprehensive view of the world's glaciers. The new inventory is based on information compiled by the Randolph Glacier Inventory in New Hampshire. It's the first statistical analysis of the world's glacier distribution.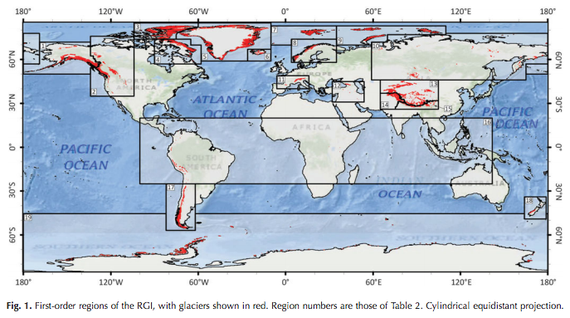 So why do a survey like this? And why do one now? 
We need to understand the dynamics of glaciers—which are frustratingly inclined to melt when temperatures warm—to understand, among other things, the water dynamics of the planet at large. The survey was rushed to completion to be of use in the recently published Fifth Assessment of the Intergovernmental Panel on Climate Change, where it offered insight on how the world's existing glaciers might interact with each other—and, by extension, with us.
"This boost to the infrastructure means that people can now do research that they simply couldn't do properly before," Trent University's Graham Cogley, one of the coordinators of the inventory, said.
Each glacier in the inventory is represented by a computer-readable outline—a digital rendering, essentially, that allows scientists to model interactions among the glaciers. Glaciers are dynamic: the big ones can fragment, the small ones can melt. And it's the melting, of course, that's of particular interest. Melting glaciers lead to rising sea levels. Which could lead, according to this new rendering of Google Street View, to something like this.