Two Steves Walking Around Apple? Too Confusing for Steve Jobs
You are Margaret, said Steve, and It Was So.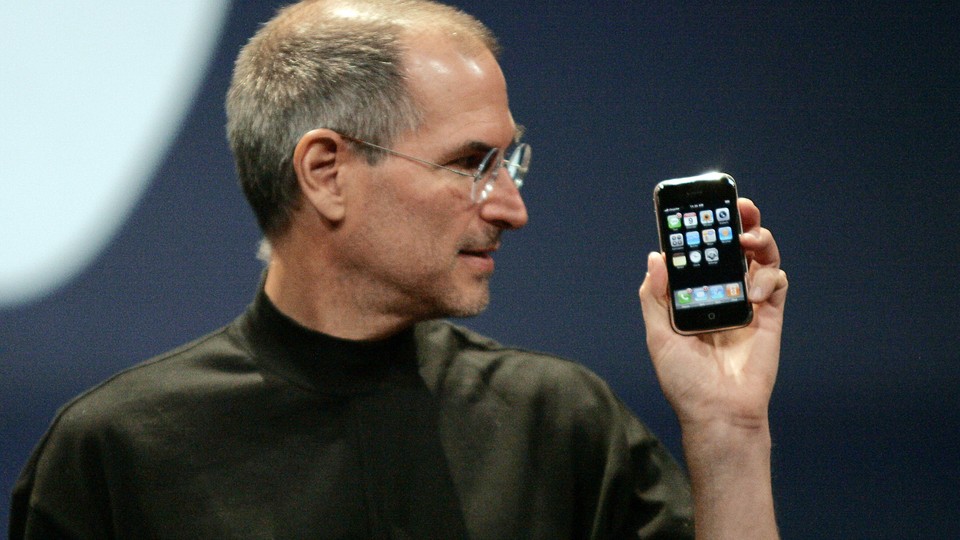 Steve Jobs seemed to have a "reality distortion field." When he announced new products, tech journalists said, he had the ability to make ordinary features seem incredible, amazing, awesome.
Turns out his powers to manipulate reality—at least inside Apple, Inc.—went even beyond that.
New York Times technology reporter Brian X. Chen recently talked to iPhone game developer Francisco Tolmasky. Before he developed games (or sold his multi-million dollar startup to Motorola), Tolmasky served a key role in the iPhone's creation. When he was just 20 years old, he wrote the first mobile version of Safari, the device's main web browser.
The interview is full of interesting tidbits about the first iPhone's development. I didn't know, for instance, that the Maps app was developed only a few weeks before the phone's January 2007 unveiling.
But one story stuck out. It encapsulates, I think, both the force of Jobs' leadership style and his, um, maverick vision:
Mr. Jobs was notorious for throwing his weight around however he could. One person on the iPhone design team was also named Steve, which caused some confusion in meetings. Mr. Jobs sought to change this.

"At some point Steve Jobs got really frustrated with this and said 'Guess what, you're Margaret from now on,'" Mr. Tolmasky said. From there on, members of the team would always address the designer Steve as Margaret.
If you know anything more about this story—or if you are Steve Who Is Become Margaret—please let me know.
via Greg Brown