Victorian Buzzfeed: 'The 25 Stages From Courtship to Marriage'
Here's a listicle from the 19th century that pokes fun at ... listicles.
The Internet did not invent the listicle. Lists-as-arguments—lists-as-stories—have, of course, been around since long, long before Buzzfeed came along. And they haven't just been around; they've also been both playing with and poking fun at the list form itself, one item at a time. 
I mention that because the Public Domain Review has unearthed this gem, "The 25 Stages from Courtship to Marriage," a set of hand-tinted stereographs depicting a sampling of those stages, generally from the perspective of the woman being courted. The cards are undated, PDR notes, but they mostly likely originated in the late 19th century.
One of the fascinating elements of "The 25 Stages" is the extent to which, as a story, it plays with the card form itself. Notable in their absences are the couple's most intimate moments: their wedding night, the news that they're going to have a baby, the birth of their son. Notable in its emphasis, on the other hand, is their third date, which warrants five of the 25 cards, and cheekily moves the list's frame from "stages of romance" to "story of romance."
One card (the one between "My Wife To-morrow" and "Decorating for the Wedding") is, alas, missing. Here, though, are 24 of the Victorian age's preemptive answers to an Internet age cliche:
1. The Bashful Lover Makes His First Call
2. Second Call. Improvement on Call No. 1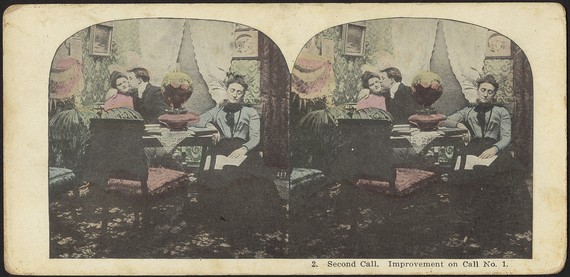 3. Third Call. Mother Wants to Know if He is Coming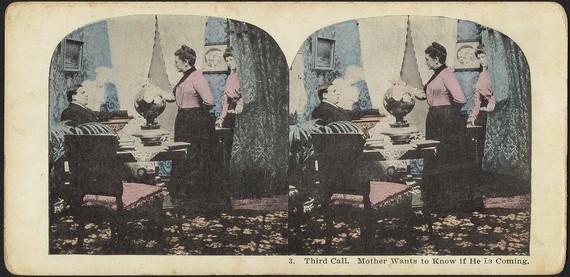 4. Waiting For Him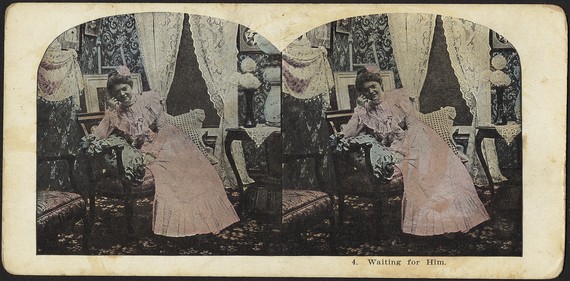 5. One O'Clock in the Morning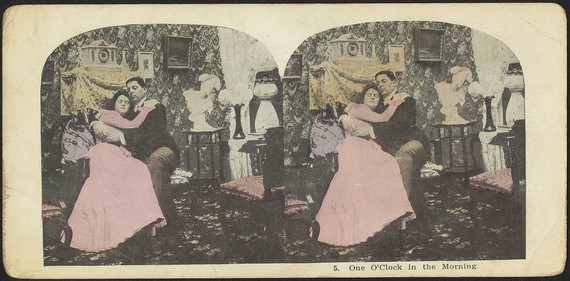 6. Half Past One in the Morning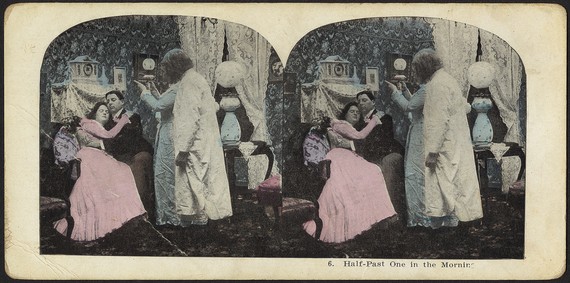 7. A Quarter to Two in the Morning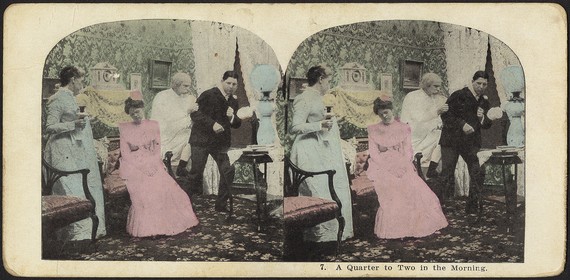 8. The Proposal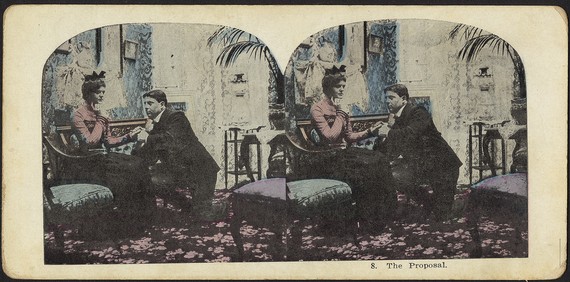 9. Showing the Engagement Ring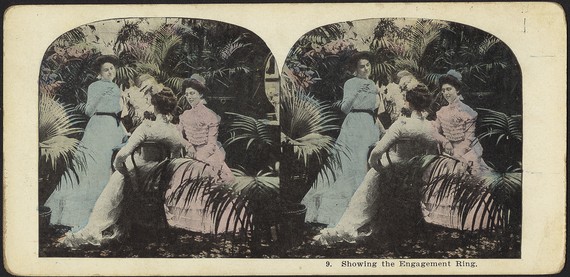 10. "My Wife To-morrow"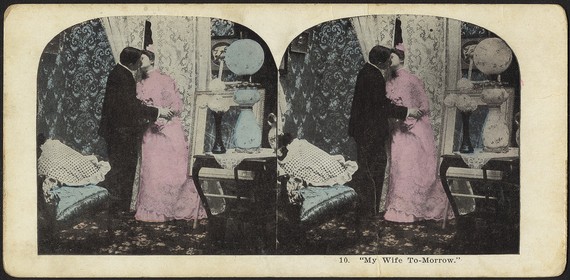 11. (This card is missing, sadly.)
12. Decorating for the Wedding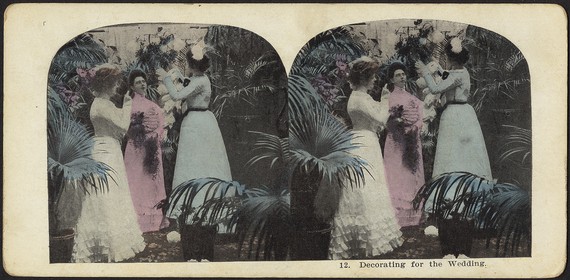 13. The Bridesmaids Ready for the Ceremony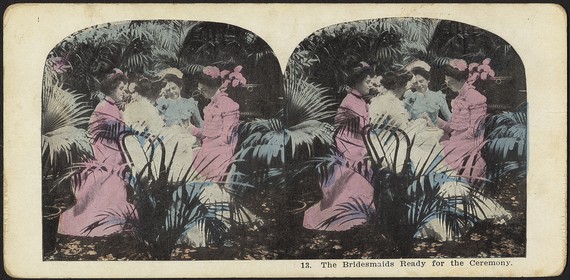 14. The Bride Ready for the Ceremony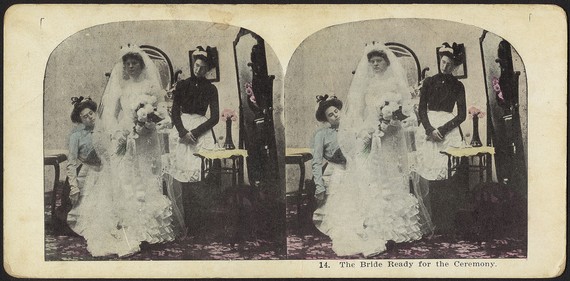 15. The Wedding March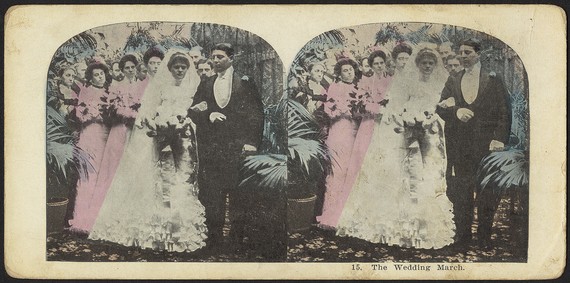 16. The Wedding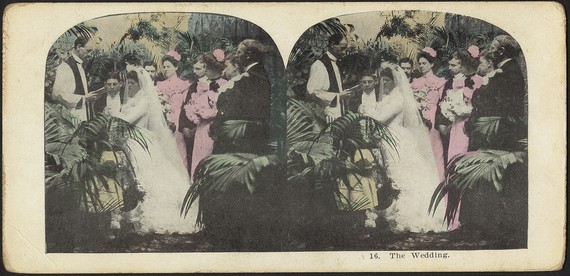 17. Placing the Wedding Ring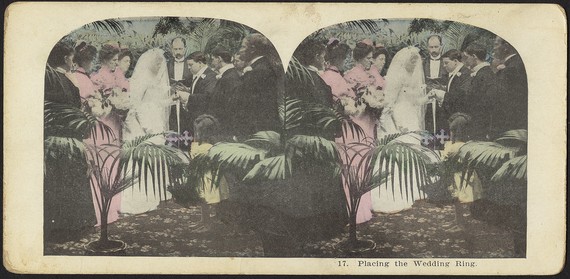 18. The Blessing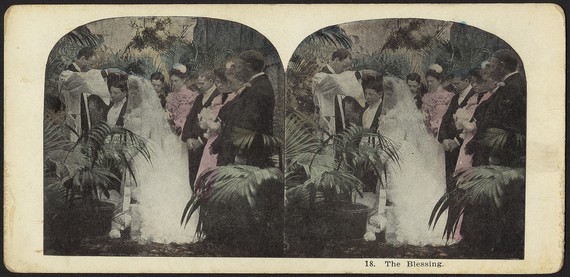 19. The Bridegroom's Kiss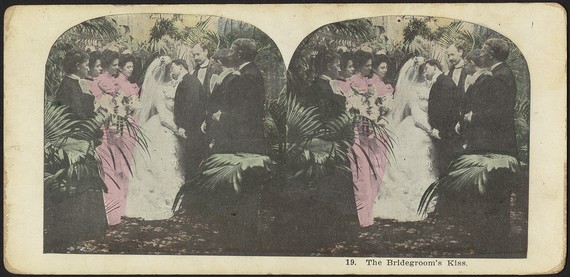 20. The Mother's Kiss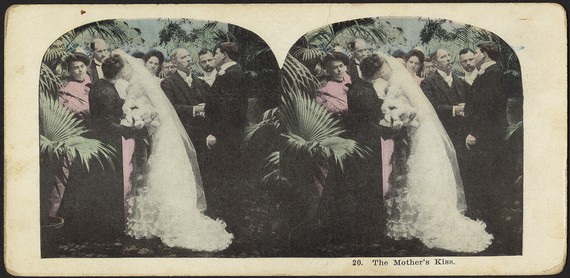 21. The Father's Congratulations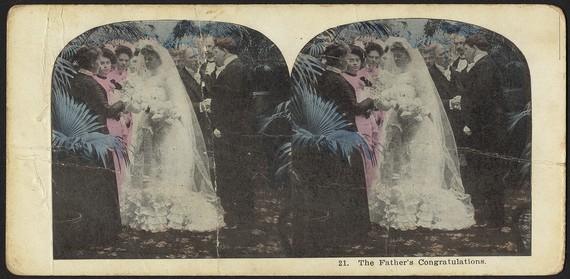 22. The Wedding Breakfast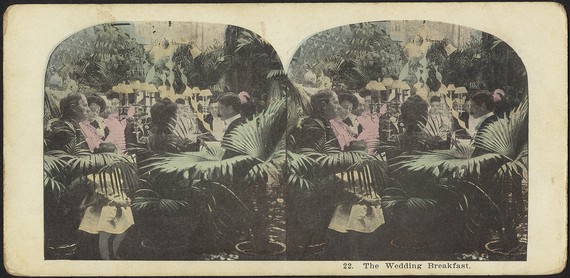 23. Alone at Last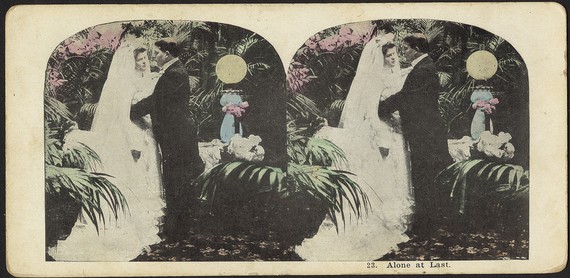 24. Married and Settled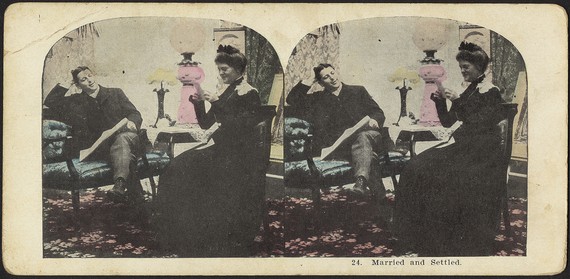 25. "I Just Knew It Would Be a Boy"