This Sunken Ship Near the Golden Gate Bridge Looks Exactly How You'd Expect on Sonar
Just sitting there in the deep.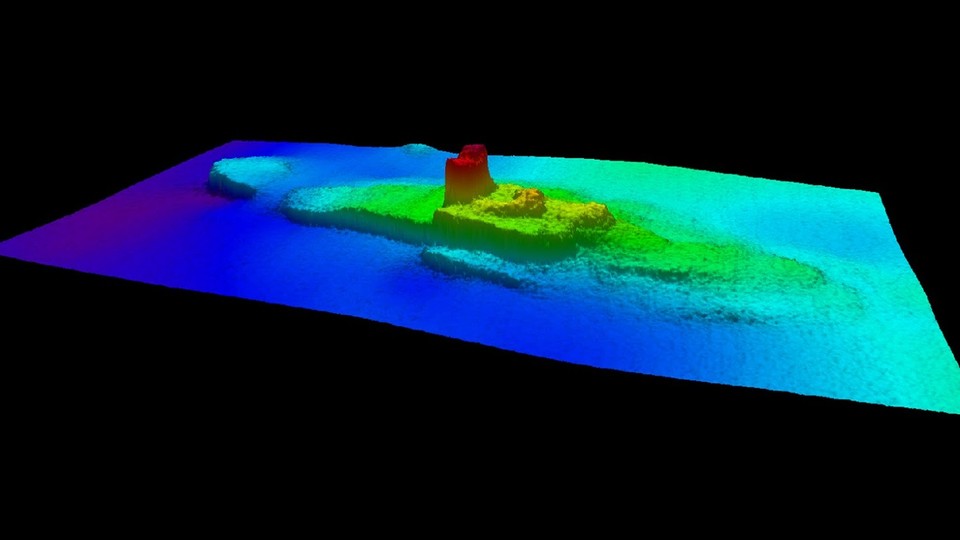 Underneath the Golden Gate Bridge lies the wreck of the City of Chester, a steamboat that sank on August 22, 1890 at 10 a.m.
The boat was impaled on the steamer Oceanic, arriving from Asia, and sunk in six minutes. It traveled to the seafloor and settled in, still upright.
Two years later, the U.S. Coast and Geodetic Survey thought they'd located the ship by dragging a wire through the water with a tugboat. But for the last 120 years or so, no one has thought much of the City of Chester, not even when the Golden Gate Bridge went up just to the ocean side of the wreck.
But recently, a NOAA team got interested and deployed all the technological might we can now bring to bear.
"After working with historic data provided by NOAA historians, the Coast Survey team conducted a multi-beam sonar survey and a sonar target the right size and shape was found," NOAA reported. "The team spent nearly nine months sorting through the data. A follow-up side-scan sonar survey confirmed that the target was City of Chester, sitting upright, shrouded in mud, 216 feet deep at the edge of a small undersea shoal. High-resolution sonar imagery clearly defined the hull, rising some 18 feet from the seabed, and the fatal gash on the vessel's port side."
And what's amazing is that if you look at that boat now sitting at the bottom of the Bay, you can still make out the old form of the boat as it was when it plied the waters.