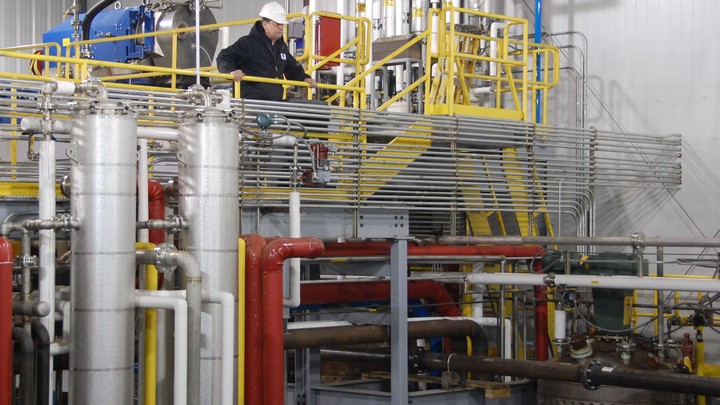 In short, making advanced biofuels is a far more technologically challenging and complex process than deploying solar panels or wind turbines. And attracting investors to put up the hundreds of millions of dollars to build biofuel refineries has been no easy task.
Still, hope springs eternal at the EPA. Last year, the agency set a 17 million gallon cellulosic biofuel target for 2014.
"New facilities projected to be brought online in the United States in 2014 would increase the production capacity of the cellulosic industry by approximately 600 percent," the EPA stated, estimating that total production next year could reach 30 million gallons.
That's not going to happen.
In January, one of the few commercial cellulosic biofuel producers, Kior, which is backed by Silicon Valley venture capitalist Vinod Khosla, shut down its Mississippi refinery amid "structural bottlenecks, reliability and mechanical issues," the company stated in a March regulatory filing.
So how much progress is the industry making to hit that 17 million gallon goal for 2014?
Here's how much cellulosic biofuel was produced in the first quarter of this year, according to the American Fuel and Petrochemical Manufacturers: 75,000 gallons. 
We want to hear what you think about this article. Submit a letter to the editor or write to letters@theatlantic.com.
Todd Woody
is an environmental and technology journalist based in California. He has written for
The New York Times
and
Quartz
, and was previously an editor and writer at
Fortune
,
Forbes
, and
Business 2.0
.