How Japan's Status as a Rising Solar Superpower Helps China
The photovoltaic boom in Japan is helping China, too.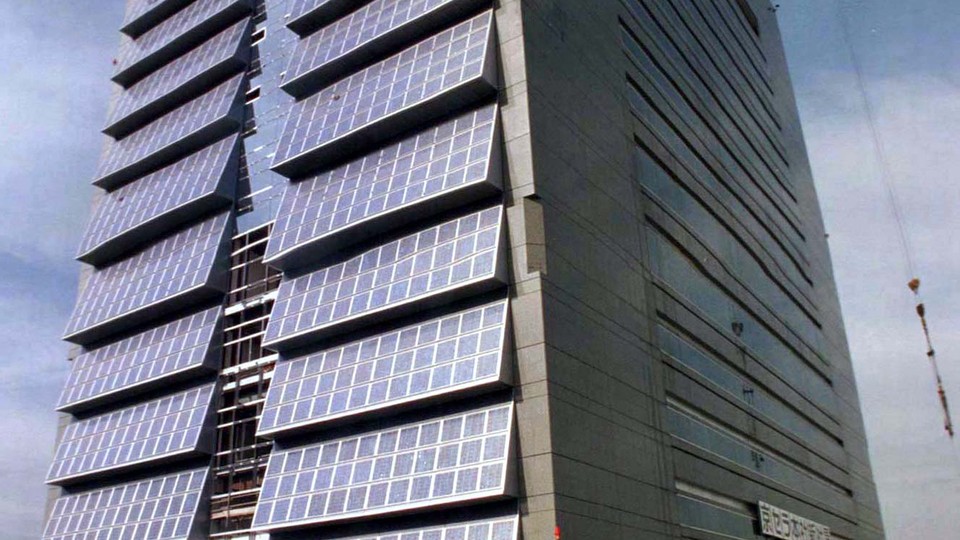 Since the 2011 earthquake and tsunami that took Japan's nuclear industry offline, the country has been installing so many photovoltaic panels that last year it accounted for 17 percent of the world's solar market, according to a report released today.
That's helped revive the fortunes of Japanese solar panel makers like Sharp and Kyocera, which once dominated the global market only to find themselves eclipsed as China embarked on a manufacturing boom a decade ago. Sharp in 2013 became the world's fourth biggest manufacturer, according to the report from market research firm IHS Technology.
Japan's solar revival has been even better news for Chinese solar panel makers, which now account for seven of the world's 10 biggest photovoltaic manufacturers. Companies like Yingli and Trina Solar also profited from China's own solar boom as the government set ambitious targets for solar installations.
"Chinese and Japanese PV module suppliers benefited from the surge in demand in their domestic markets, with China in particular accounting for more than a quarter of global installations in 2013 and becoming the leading region in the process," IHS analyst Jessica Lin said in a statement.
Only one American solar panel maker, First Solar, cracked the Top 10. First Solar was the world's sixth largest manufacturer in 2013 while another U.S. company, SunPower, was the 11th.
Japan's newfound appetite for solar contributed to a 24 percent jump in solar panel shipments last year to 38.7 gigawatts, with just one Chinese company, Yingli, accounting for nearly 10 percent of shipments.
"Global installations will continue in their shift toward Asia, and the major Chinese players will start expansion efforts again by a variety of mean—adding new manufacturing capacity," according to the report.