For Shame: The Giant Poster That Shows Drone Pilots the People They're Bombing
Not just a pixel on a screen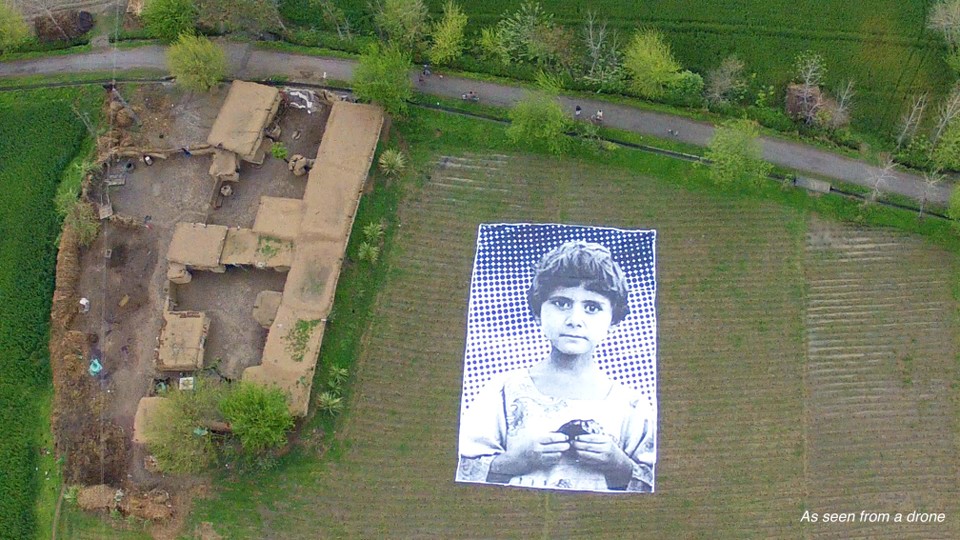 A new project, initiated by a collective of artists from around the world including the French JR, has tried to reach the people pulling the trigger in America's drone wars—the drone operators themselves.
It's called "Not A Bug Splat," and its gets its name from the term drone operators use for a successful "kill," because—in the pixelated grayscale of the drone camera—ending a human life looks like squashing a bug.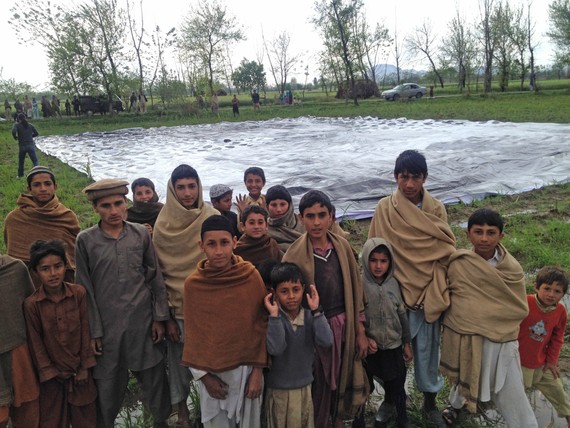 The collective created a huge poster of a child whom organizers say lost his family to drone strikes in Pakistan's heavily bombed province, Khyber Pukhtoonkhwa. "Now, when viewed by a drone camera, what an operator sees on his screen is not an anonymous dot on the landscape, but an innocent child victim's face," reads the project's website.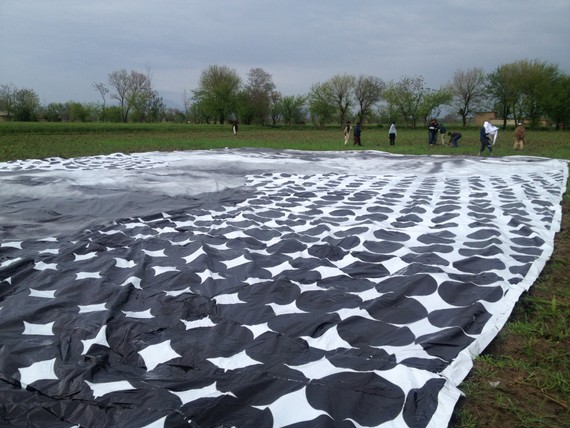 In the last decade, drone operators have killed as many as 3,600 people in northwest Pakistan alone. Those people—they include as many as 951 civilians and 200 children—died without trial or jury. They were specks on the screen, and then they were dead.
Not a Bug Splat isn't only for drone operators, though. It also addresses itself to other eyes in the sky:
The installation is also designed to be captured by satellites in order to make it a permanent part of the landscape on online mapping sites.
It is an incredible object and project. And I wonder if, by joining the satellite image record, it will prove especially lasting. Satellite images have long straddled the line between military technology and scientific record, between war and art. Not a Bug Splat uses the power of one to comment on the other, and it challenges all those who have access to images photographed from the sky to use their power to make a more just world.