Everything We Know (So Far) About iPhone 6
Under Tim Cook, Apple's innovation and launch process has taken a somewhat vanilla turn, but with the highly anticipated iPhone 6 in the works, there is hope for the tech giant to reclaim their mobile throne.
This article is from the archive of our partner
.
Under Tim Cook, Apple's innovation and launch process has taken a somewhat vanilla turn, but with the highly anticipated iPhone 6 in the works, there is hope for the tech giant to reclaim their mobile throne.
The Wire poured through the rumors, leaks, and conjectures to put together this comprehensive list of what the tech world is expecting from Apple's next round of mobile devices. Keep in mind, none of these details have been confirmed by Apple, but they are best educated guesses from Apple watchers who a have pretty a good track record about these things.
What They're Calling It
The names being tossed around are: iPhone Air, iPhone phablet, iPhone 6
Because the device is thinner and larger than previous products, iPhone Air and iPhone phablet (phone + tablet) have been thrown out as potential names. But Apple does love a pattern, so it is possible they will just go with a classic iPhone 6. Also, Phablet is a pretty aesthetically displeasing word, so we are hoping they go with Air or 6. 
What It Looks Like
Most indications are that there will be two different screen sizes for the iPhone 6: 4.7 inches and 5.5 inches, allowing Apple to play with the mega screens found on some Android and Windows devices. The 4.7 inch model is expected to be the first that comes out.
The screen also extends to either edge of the iPhone, leaving behind the border of previous iPhones. It is also rumored to be only 5.59 millimeters thick — so thin that the battery will be only be two millimeters thick. 
For the 4.7-inch device, the resolution is expected to be 1,334 x 750 pixels, for a pixel density of 326 pixels per inch. The larger screen resolution is expected to be 1,920 x 1,080 pixels, for a pixel density of 401.
The power/sleep/wake button on both new models will likely be on the side of the device instead of the top, as in previous models. The familiar home button remains in the same location. This design change will be in line with most Android devices.
The screen material is also expected to change. Apple has previously used Gorilla Glass, but the newest model will be made from sapphire crystal. It is possible that the crystal will only be used on the 64 GB devices.
Ming-Chi Kuo, a KGI Securities analyst with a reliable track record, believes that the new screen material will affect the Touch ID fingerprint technology.  The Touch ID will likely be embedded in the iPhone display instead of the home button.
Numerous alleged "spy shots" have appeared online, but again nothing is confirmed or finalized.
What It Does
As expected, the processing power will increase on the new devices. The new iPhone will have the new A8 processor, as well as 1 GB of RAM. Comparatively, Android has two to three GB of RAM in their devices.
It is expected that the iPhone 6 will use the same 8-megapixel sensor in the camera as in previous models. It is rumored that the iPhone 6 will benefit from Optical Image Stabilization, as Apple recently struck a deal with InvenSense, a company that manufactures an OIS gyroscope.
As for wireless capabilities, some analysts believe that the new iPhone will support 802.11ac Wi-Fi, which reaches speeds of 1 Gigabit per second.
Apple generally releases a new iOS with each new device, so iPhone 6 probably means iOS 8 is coming, as well. Not much is known about iOS 8 yet, but the leading rumor is that Apple will release a number of health focused applications. This "Healthbook" series of apps will "track various data points including blood pressure, hydration, heart rate, and other statistics like glucose levels."
Battery Life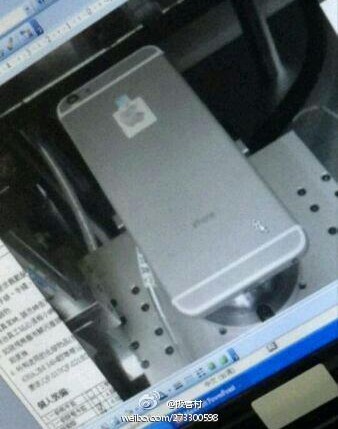 All the size increases mean that both devices should have a much better battery life. The battery is said to be between fifty and seventy percent larger than the current iPhone 5S battery.
There was conjecture that the newest iPhone could have a solar power option until the sapphire hood. This came after several solar power-related moves by Apple became public. Apple did file for solar patents allowing devices to be powered directly through solar cells, and a $578 million contract was signed with GT Advanced Technologies (which provides sapphire materials.) A sapphire display could, perhaps, allow for a solar power-enabled screen, but there has not been proof that this technology has been integrated into the device, nor do leaked images support the idea.
The battery will remain inside the device, so even with the increased capacity and potential for solar power, we won't be getting rid of our Mophie Juice Packs anytime soon.
What It Costs
Well, we are pretty sure it'll be more than their current phones are now.  Peter Misek, an analyst at Jeffries, believes that the price will increase $100 for iPhone 6. Now, Misek does not have the best track record for Apple predictions: He has had a series of epically incorrect predictions about Apple HDTV, as detailed by Cult of Mac last year. 
For the 5.5-inch device, Chris Caso of the Susquehanna Financial Group does believe that Apple "could get away with a $50 to $100 premium for a larger screen iPhone 6."
Based on these predictions, the new device's retail prices will run between $249 and $299 for the 16 GB model, $349 and $399 for the 32 GB and $449 and $499 for the 64 GB model.
Launch Date
Based on Apple's history, we should be seeing a device come September or October. The last two years, Apple has had fall events unveiling new products, and the same was likely to occur this year. The iPhone 5S was released September 10th, 2013 and the 5 on September 12th, 2012. The 4S was released October 14th.
However, Taiwan's Business Times is now alleging that there are battery production issues pushing back the launch. Because this iPhone is thinner than previous models, the battery has to be one-third thinner, about two mm or less — but also more powerful. The battery suppliers are struggling to make these thinner models in time for a fall launch. 
If we know anything about Apple, it's that they love having a new product out for the holiday shopping season. The manufacturers will face massive pressure to get the components made for a fall ship date. It is also possible that the smaller device will be released this fall, and the larger iPhone will hold off till 2015.
This article is from the archive of our partner The Wire.