When Tweets Are Tracking Devices
Meet the algorithm that predicts your home location using your tweets—even when those tweets aren't geotagged.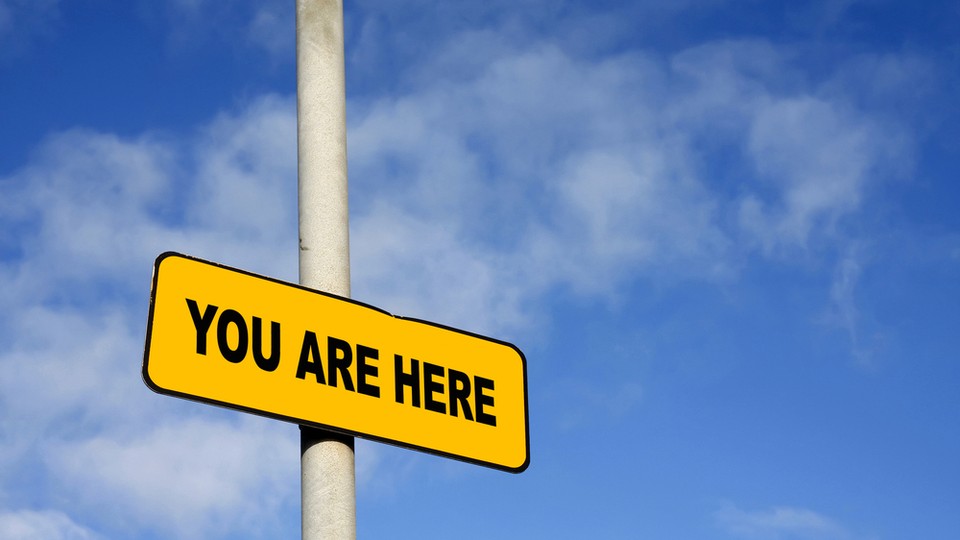 It should be so simple. If you're on Twitter, and you don't want people to know where you're tweeting from, don't click the "share your location" button. Put another way: If you don't want your tweets geotagged ... don't geotag them.
Data being what they are, though, things may be a little more complicated than that. 
A new paper from IBM research claims to have created an algorithm that can predict a user's location, at the city level, based on his or her most recent tweets. With nearly 70 percent accuracy. And without the help of geotags. 
Yes. The researchers—Jalal Mahmud, Jeffrey Nichols, and Clemens Drews—note that, per one study, f
ewer than 1 percent of tweets are actively geo-tagged. Furthermore, according to another, 
only 26 percent of a random sample of over 1 million Twitter users 
reported their city-level locations in their profiles. So, in theory, it should be really hard to tell where people are tweeting from based on their tweets alone. The IBM researchers wanted to find a way to bypass that locational opacity ... and, it seems, they did. 
Their algorithm looks at Twitter users' last 200 tweets and analyzes the semantic clues those tweets' provide about their locations of origin. It looks at things like references to city-specific locations, mentions of sports teams, and hashtags within the tweets themselves. It then cross-references those mentions against known frequencies of those references on a city-by-city basis. Using all that information, the algorithm creates a probabilistic model of a user's location. 
The results, per their paper? The
 algorithm correctly predicted Twitter users' home cities 68 percent of the time. It predicted their home states 70 percent of the time. And it predicted their time zones 80 percent of the time.
This is a broad definition of "location," of course—so no need, just yet, to worry about the potential for digital stalking that might accompany an algorithm like this. Then again, algorithms that work have a funny way of getting even better as they're honed by their designers. And a location-determining system for Twitter could be 
useful,
MIT Technology Review
points out, for 
journalists who are trying to suss out local sources for breaking-news stories. Marketers could also use the algorithm to compare the popularity of their products across cities and other locations.
For the rest of us, though, it's a nice reminder: Our physical presences are intimately connected with our digital ones. And geolocation can be revealed by much more than the click of a button.