The Sublime, Thoroughly 2010s-y Emoji Video for 'Drunk in Love'
This earthly veil can be harsh and brutal, but sometimes it offers us weary souls a respite. Why despair completely when we have emoji? When we have Beyoncé?
When we have both at the same time? 
That's right: Vimeo user Jesse Hill has gone and combined emoji and Beyoncé. He's choreographed the icons, eggplants, and hand gestures of Apple's symbolic font to "Drunk in Love," creating an ideograph opus that oozes zeitgeist.
Hill isn't new to the fine art of the emojification. He produced the official lyrics video to Katy Perry's "Roar," which augmented and animated emoji extensively and garnered some 70 million views. He's not the only artist working in the form, either: Oneohtrix Point Never's song "Boring Angel" was rendered symbolic at the end of last year.
Hill's "Drunk in Love," however, is perhaps the finest specimen to date. So much goes right here. The manipulation of "mouth" to produce singing. The pristine deployment of not only the monumental "eggplant" but also the sheer variety of hand gestures. The oscillation of all five colored hearts (blue, green, yellow, red, purple) to create a strobe. It's so good.
However, symbolification of a Beyoncé song must draw our attention to the continued deplorable state of emoji of color. Bey and Jay-Z seem, if not depicted, than alluded to by this image, with "man walking" and "dancer":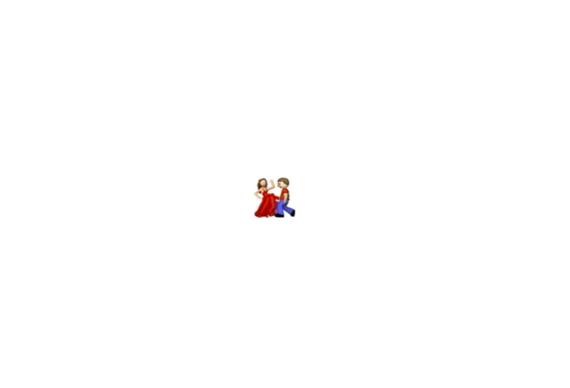 That "dancer" looks like she might be about to bust out the Habanera, but that dude, at least, seems pretty white. Emoji are an exciting new pseudo-language, full of play and potent with improvisation, but they still lack the vocabulary to depict the wide scope and scale of human difference. Let's hope fun, wonderful projects like these spur Apple and Google to make the diversity of emojuses a little less paltry.
In the meantime, though: Blow, blow thou winter wind—as we wait for spring, we've got emojified "Drunk in Love" to keep us warm.