Malaysia 370, Day 10: One Fanciful Hypothesis, and Another That Begins to Make Sense
Did the airplane hide in a "radar shadow"? Probably not. Did the flight crew act like heroes? Possibly so.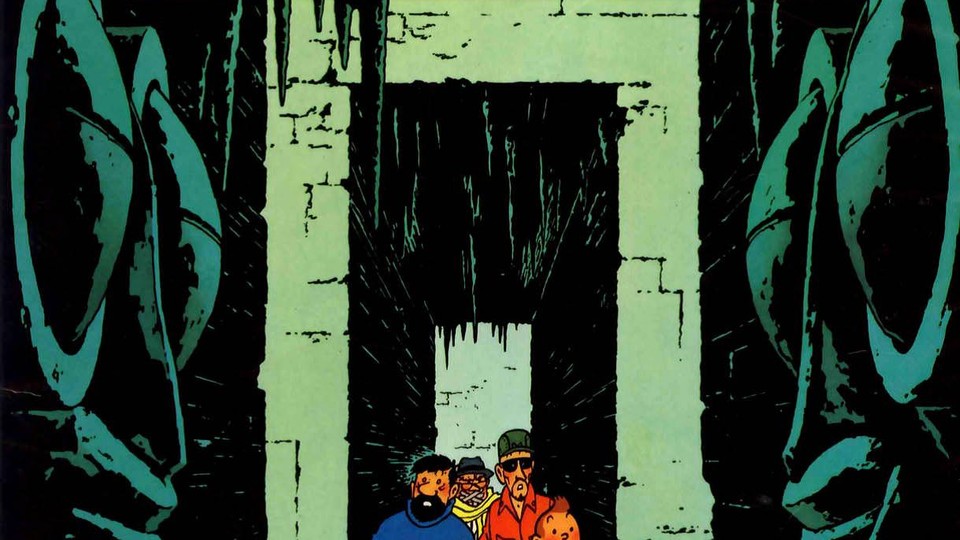 I rejoin the Internet after a day away to find no additional hard evidence about the fate of Malaysia Air flight 370, but a number of new rumors and possibilities. To run through a few:
1) The "Radar Shadow" Hypothesis. Many, many readers have sent in links to a post early today by Keith Ledgerwood. He suggests that the Malaysian plane might have avoided radar detection by sneaking up on and deliberately flying right next to another 777, so that radar operators would see only a single blip from this ad-hoc formation flight.
You can read the intriguing details for yourself, but the crucial points are:
The other plane, a Singapore Airlines flight en route to Spain, would not have known the Malaysia flight was right behind it, because its onboard collision-warning system (called TCAS) senses other aircraft by their transponder signals. Since MH 370 had its transponders turned off, the Singapore TCAS system would have nothing to work with -- and would get no warning from ground-based radar operators, who would not realize they were looking at two planes.
Meanwhile, MH 370 could creep very close to the Singapore plane without crashing into it, because the Singapore transponders were still working, and would broadcast its position to the Malaysian plane. (Plus, in the night sky the Malaysia pilots could see the other plane's green, red, and white navigation lights as it flew along ahead of them.)
After going as far as it wanted in the Singapore airplane's shadow, MH 370 could peel off at some point and head toward its intended destination.  
Is this possible? At this point, when no normal expectations have panned out, I suppose almost any conjecture must be entertained.
Is it likely? Or even plausible? Neither, in my view.
Apart from the general rococo-ness of the plotting, this interpretation rests on a piece of evidence that I view in a very different way from what's implied in the post. Keith Ledgerwood notes that the two planes followed exactly the same course across a series of aerial way points ("intersections" with 5-letter names like IGREX and VAMPI) at very close to the same time. Isn't this suggestive of something strange?
Actually, not. On many heavily traveled air corridors, planes will be sent along exactly the same sequence of way points at intervals of a few minutes. (If you listening to Air Traffic Control near a major airport, you'll hear one plane after another receive the same routing instructions.) I view it as routine rather than exceptional that planes might have crossed the same sequence of intersections.
So maybe this will turn out to mean something -- and if so, all respect to Mr. Ledgerwood. My bet is that this will be another interesting-but-fanciful interpretation, and that the cause will prove to be something else. 
2) The Pulau Langkawi possibility. Over the weekend Chris Goodfellow, an experienced pilot, offered via Google+ a very different sort of explanation. Far from carrying out an elaborate scheme, he says, the pilots may have been caught by surprise by an inflight fire, a major systems failure, or some other genuine emergency. At that point they called on the reflex nearly all pilots develop: the constantly updated awareness of where the nearest airport is, if they should suddenly need to get back to the ground. As he puts it:
We old pilots were always drilled to always know the closest airport of safe harbor while in cruise. Airports behind us, airports abeam us and airports ahead of us. Always in our head. Always. Because if something happens you don't want to be thinking what are you going to do - you already know what you are going to do.
When trouble arose, Goodfellow says, the pilots tried to head for what they knew to be the nearest very long runway, with an unobstructed over-water approach, on the Malaysian island of Pulau Langkawi. (Pulau means "island.") Here's the Google Earth idea of how the Langkawi runway might look in daylight, although the plane was of course approaching at night. That runway is 13,000 feet long -- enormous.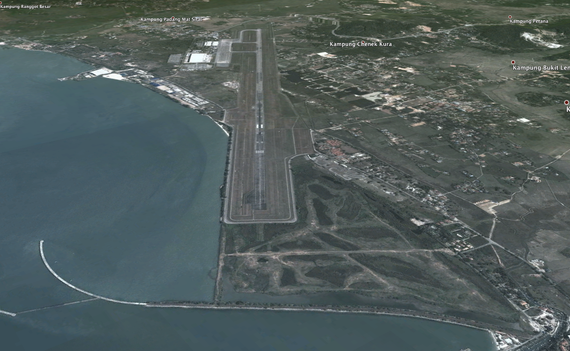 But they never made it. Before getting the plane down, Goodfellow suggests, the pilots could have been incapacitated -- and the plane would fly on until it ran out of fuel. This view is notable for the light it casts on the MH 370 flight crew. Far from being villains, schemers, or the objects of a hijacking plan, he says they were in fact heroes, struggling until the last to save their aircraft, themselves, and the 237 other souls on board. Referring to the senior pilot, he says:
This pilot did all the right things. He was confronted by some major event onboard that made him make that immediate turn back to the closest safe airport.... 

Fire in an aircraft demands one thing - you get the machine on the ground as soon as possible....

Smart pilot. Just didn't have the time.
Goodfellow says he is certain this is what happened: "No doubt in my mind."  I think there's doubt about everything concerning this flight. But his explanation makes better sense than anything else I've heard so far. (And he has updated it in light of developments since his original post.) It's one of the few that make me think, Yes, I could see things happening that way.
3) Flight 714. Many readers have written in to say that the best fictional reference for the mystery of this plane is not Thunderball, nor You Only Live Twice, nor any other part of the James Bond oeuvre. Instead it's Tintin, as a reader in Los Angeles explained:
I can go the Thunderball reference one better…the comparison I make is to the plot of the Tintin story "Flight 714", in which a rich man's jet is hijacked by part of the crew and crash landed on a deserted island in the java sea. 

The numerous parallels are quite interesting…it's a crew takeover, they drop out of sight of radar, it all takes place in the same general part of the world…and the scene in which they show how the plane lands (on a hastily constructed airstrip, which is then dismantled) could explain a lot.  Frankly at this point, you'd be better off reading Flight 714 than watching the cable news reports.