Here Is Every U.S. County's Favorite Baseball Team (According to Facebook)
Hating the Yankees is almost as universal as 'liking' them.
Happy Opening Day. What's your favorite baseball team?
Wait, no, let me rephrase that: What's the team you 'like' the most?
The Facebook Data Science has just answered that question for the whole country, at least at the county level. A representative of the team sent me the map above—here's a link to a larger version.
There are a few interesting things going on in the map. First, the most 'liked' team in the U.S. is also the most famously hated: By county, the Yankees have the most fans in the whole country. Those fans are noticeably spread out, too: Yankee-liking counties are hiding in North Carolina, Texas, Oklahoma, and Wyoming.
Second: Three teams's fans make up a plurality of zero counties, anywhere in the U.S.: The New York Mets, the Toronto Blue Jays, and the Oakland Athletics.
This makes sense. Two of those clubs are just across the water from another team with another, more successful franchise. (Those waters would be the East River and San Francisco Bay, respectively.) The other is in Canada and therefore not a part of this American map.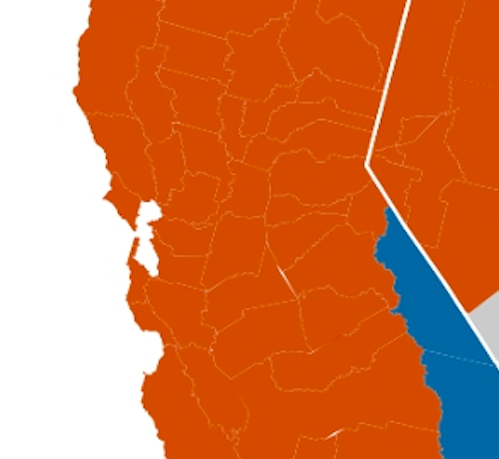 Finally: It's fun to see all the divided states! Texas roots for the Rangers— except greater Houston, which applauds the Astros, and El Paso, which loves… the Yankees? There are renegade Boston fans throughout the Mountain West. Almost all of Michigan's upper peninsula sides with the Tigers, not the nearby Brewers.
According to a Facebook representative, the two most divided states are Louisiana and Nebraska. Both states lack a major league club, and both have counties which ally themselves with (again!) the Bronx Bombers.
A reminder that this data was collected by the Facebook Data Science team based on page likes, and that it's interesting but not scientific. It's provided to us at the company's leisure and should be taken as interesting—nothing more. Still, it is indeed intriguing, and if you liked this data you may want to see how Daylight Saving Time changes our mood, or what the world's biggest social network sees when when we fall in love.