Fun With Cannons
Terrifying weapon, or delightful plaything? You decide!
What is it about a huge barrel that makes you want to climb in or on it?
I don't know, but let me tell you, you're not the first human to experience the feeling, according to a great set of photos posted on the Europeana history blog.
Just look at that guy up there. Even his mustache is smiling.
German marines love barrels, too. (Check out the guy peeking out from the viewport.)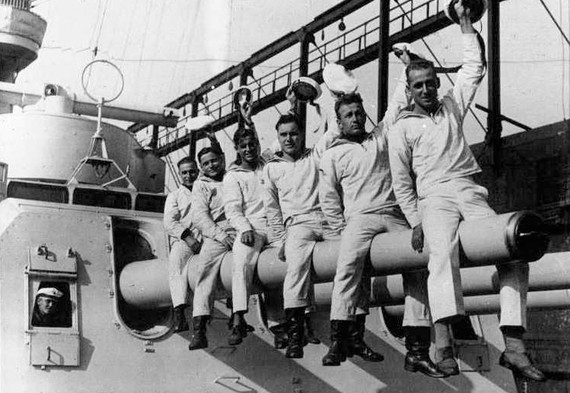 British shipmen did them one better, though, sitting on this massive weapon mounted on a super-Dreadnought ship.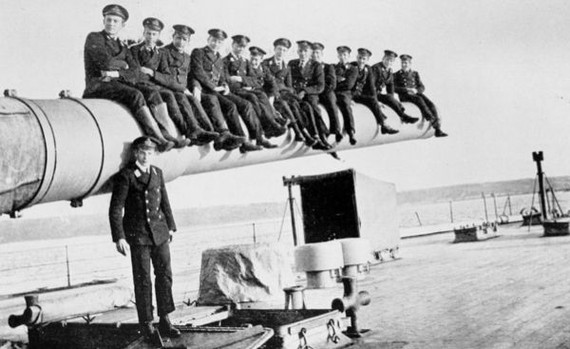 Turn-of-the-century ladies love cannons, too, in a genteel way.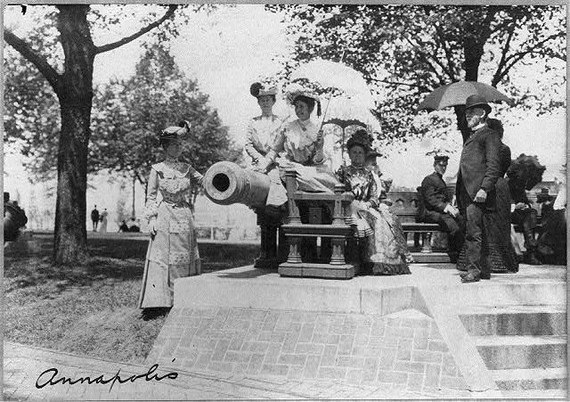 The mascot of the Queen Elizabeth battleship turned the gun barrel into a catwalk.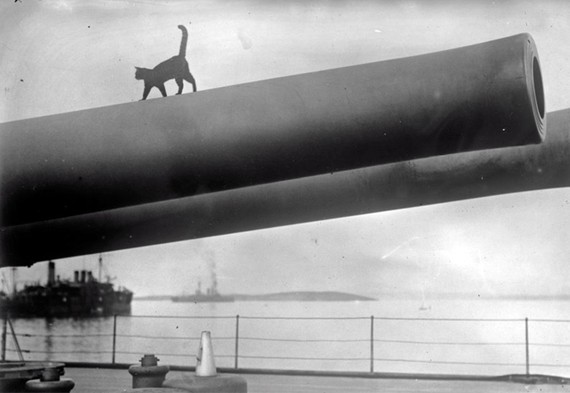 And, of course, who could forget that goats love barrels!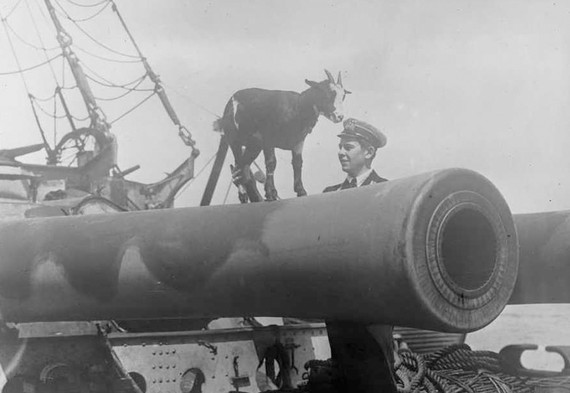 As a weapon, a cannon is terrifying. As a climbable sculpture, it's hilarious!