This School in Spain Is Feeling the Force of Olympic Tweeters' Rage
"Nice job @IOC giving Russia the Winter Games. Might as well let Cleveland host a Super Bowl."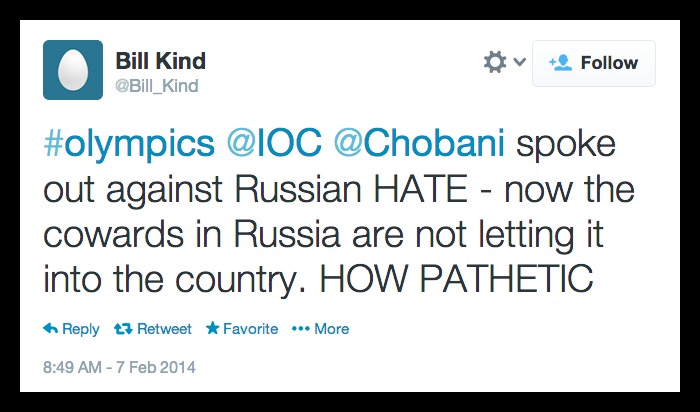 The
Open Institute of Catalonia
is a university in the northeasternmost region of Spain. It focuses on virtual learning, and
bills itself
as a "university of the future": a "university that exists on the web, that grows, interacts and shares knowledge freely for the benefit of society as a whole." One sign of the school's web-savvy: It got itself a coveted three-character handle for
the Twitter feed it runs in the Catalan dialect
. That handle? 
@Ioc
.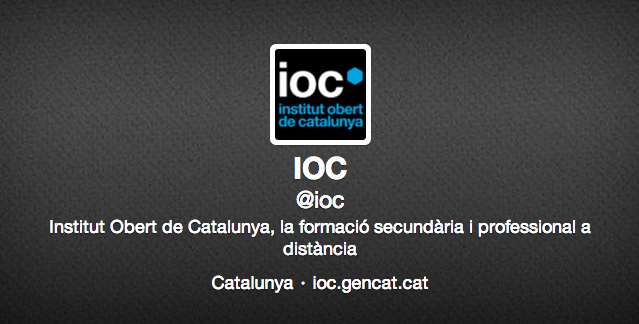 The school might be regretting its snappy handle choice right about now, though. Because IOC, of course, is also the acronym of another body: the
International Olympic Committee
. And the International Olympic Committee, as it tends to do every two years or so, has been finding itself the recipient of some indignation from people who disapprove—of the Olympics' politics, of the Olympics' venue, of the Olympics' venue's bathroom situation. These people are angry. They take to Twitter to express that anger. And they assume, fairly, that the IOC's handle is ... @ioc.
As a result: Poor old Open Institute of Catalonia—followers: 3,100; followees: 1—has been treated, this week, to tweets like these: 
Please explain how the fuck the @IOC can hold the winter Olympics in a country like Russia? WTF is wrong with you?! @Sochi2014

— Harold Johnson (@_Potz_) February 7, 2014
Nice job @IOC giving Russia the Winter Games. Might as well let Cleveland host a Super Bowl.

— Michael White (@OneMichaelWhite) February 7, 2014
Yes. Sorry, guys.
But why, you may be wondering, didn't the IOC just summon its world-convening might and snap up @ioc from, you know, an organization that doesn't operate under the auspices of global togetherness? Why didn't it just flex its Olympian muscles? Maybe this was yet another pre-Games overnight on the IOC's part ... or maybe the organization that has coordinated its share of 
biathlon
competitions knows, at this point, how to dodge bullets.