Paul's Powerpoint to the Corinthians
We see through clip art darkly.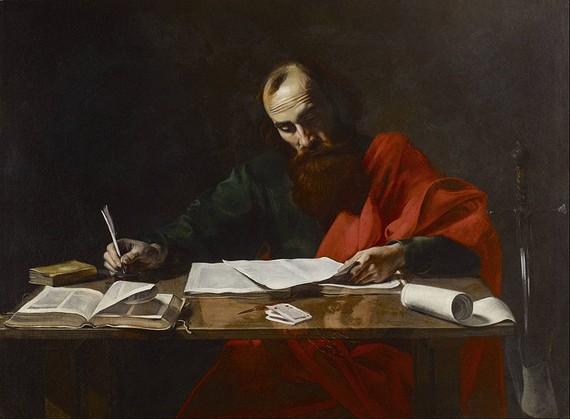 Few scholarly projects in English rival the writing of the "Authorized Version" of the Bible—or, as most call it today, the King James Version (KJV). Six teams, scattered across England, rendered the Greek, Hebrew, and Aramaic texts of the Old and New Testament into an English that could only have been written when it was—in the first decade of the 17th century—yet one that also yearned for the elegance and imperium of the ancients.
The KJV was a product of its time, enabled by politics, theology, and technology. Its beauty informed centuries of literature. But does it still speak to the masses today?
Gabriel Rossman, a UCLA professor, doesn't think so. Out of concern for the speakers of a new language, he has begun the great work of converting Scripture into a new language—a language that surrounds us:
"A linguistic community numbering in the tens of millions right here amongst us," Rossman laments, "cannot read, or more accurately, watch, the Scriptures":
I speak of course of speakers of Terrible Powerpoint (or as linguists usually abbreviate it, "TP"). This dialect is notable for its use of bullet points, objet trouve clip art, and gratuitously intrusive animation. Speakers are commonly found in business, academia, government, and the officer corps of the military. While some TP speakers are bilingual in English, many of them see complete paragraphs as only so much babble. It is so that these TP speakers might be saved that I have translated Paul's First Letter to the Corinthians into their native tongue.
Indeed, Rossman has rendered Paul's First Letter to the Corinthians into Paul's First Powerpoint to the Corinthians. Thus, Paul's instruction:
For now we see through a glass, darkly; but then face to face: now I know in part; but then shall I know even as also I am known.
Becomes, in part: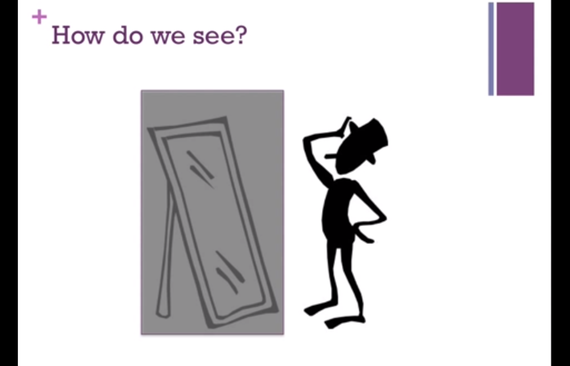 You can see the rest of Rossman's handiwork on First Things. In his conversion of historic rhetoric to Powerpoint, he follows Peter Norvig, now director of research at Google, who transformed the Gettysburg Address into TP 13 years ago. It's Norvig, really, who first explored the true literary potential of TP—who rendered already-talented English into the chilling, luminous conclusion: